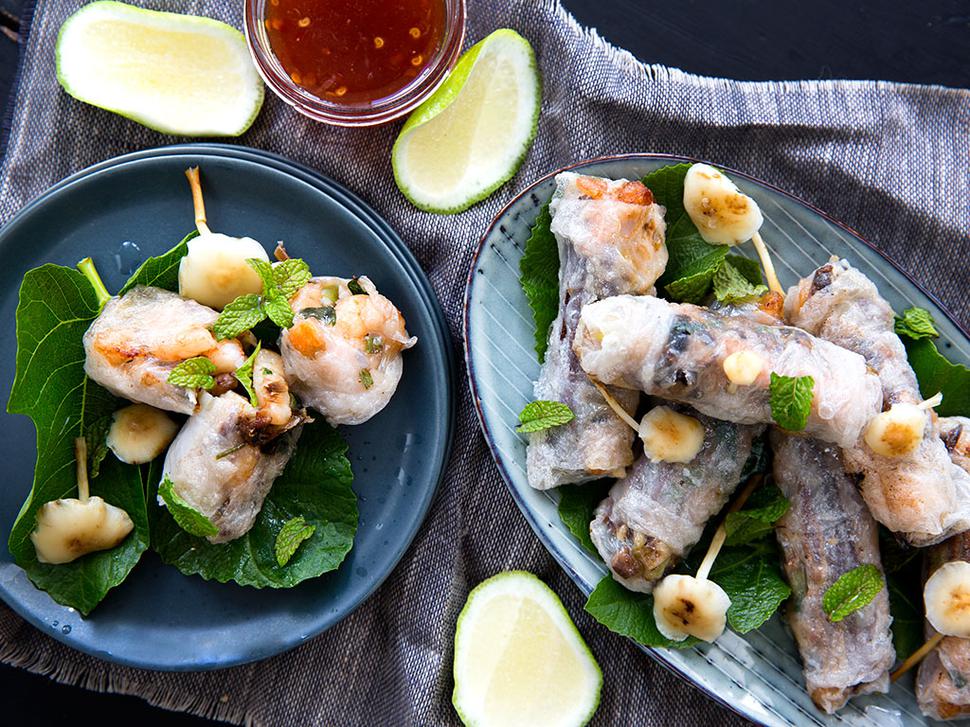 Recipe: Prawn and Mushroom Parcels
The whole family will love Angela Casley's tasty morcels with fresh flavours
Wednesday May 27, 2015
PRAWN AND MUSHROOM PARCELS
Makes 12
• 1 Tbsp sesame oil
• 24 raw prawns, tail removed, cut in half
• 2 spring onions, sliced
• 200g mushrooms
• 1 Tbsp hoisin sauce
• ½ red pepper, sliced thinly
• ¼ cup coriander leaves
• 12 small rice paper wrappers
• Oil for cooking
• Sweet chilli dipping sauce:
• ¼ cup sweet chilli, juice of ½ lemon, 1 tsp fish sauce
1. Heat oil in a frying pan. Add prawns and cook for 2 or 3 minutes until just cooked through. Remove and set aside. Add the spring onion and mushrooms and cook for a few minutes or until any liquid has evaporated. Allow to cool.
2. In a small bowl place the prawns, mushrooms, hoisin, pepper and coriander.
3. Dip wrappers into warm water a couple at a time and place on damp tea towel. Add some filling and roll into a parcel. Continue with the rest of mixture.
4. In a frying pan, heat about 1cm oil. Cook the parcels for 2 or 3 minutes each side until golden. Drain on paper towel.
5. Serve immediately with sweet chilli sauce.
Share this:
More Food & Drink / Lunch