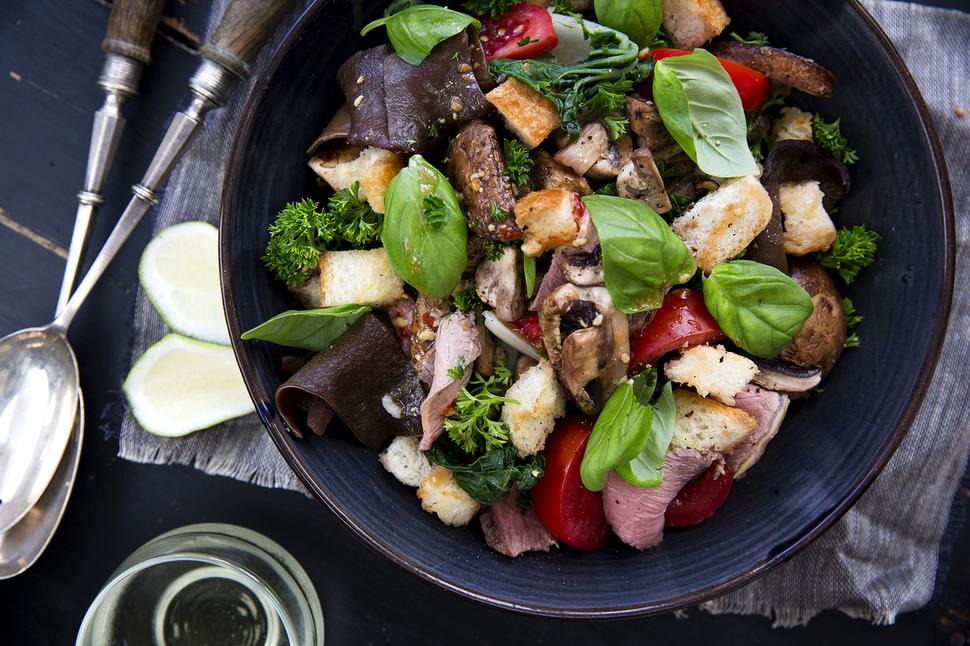 Recipes: Mushroom Magic
Mix it up with a medley of white button, oyster, shitake and field varieties of fungi for surprising textures and tastes, writes Angela Casley
Friday May 29, 2015
Mushrooms have always played an important part in my culinary calendar. As children we would gather mushrooms by the bucketload from the paddocks on the farm. The grass would be a sea of white and we would always shout with delight if we found a perfect ring of mushrooms to stand in and make a wish.
We would pick so many we could box them up and take them to a greengrocer in the city. He would give us a few dollars and we would feel rich spending the money in the dairy next door! These were our first entrepreneurial steps (our parents kindly not charging us for the petrol it cost to drive to Auckland).
At home, we would eat mushrooms on toast for breakfast, lunch and dinner, never tiring of their texture and flavour. Mum would fry them in a little butter with thyme and plenty of salt and pepper.
Today, buying commercially grown mushrooms isn't quite as much fun, but it does mean there are more exciting and different varieties to cook with.
I love to surprise guests with a selection of oyster, shitake and field mushrooms, all mixed together as I have done here, with a simple beef salad. Warm salads are great for this time of year and a steak goes a long way when it is sliced thinly. Just add crunchy croutons to finish.
I love mince, cooked well with fresh flavours, like this mushroom and chicken larb. Try it served as a starter in lettuce leaves or, as I have here, mixed with noodles to make a more substantial meal. You can use a mix of different mushrooms and the fresh coriander is a wonderful finishing touch. The whole family will love this.
Once you get the hang of making rice paper rolls, there's no looking back. There are innumerable options for fillings. Work quickly and don't leave the paper in hot water or it will totally lose its shape. Here I've gone for tasty prawns and mushrooms. A quick fry in the pan and they are ready to serve with a simple dipping sauce of lemon and chilli.
Next time you are at the greengrocer or supermarket, branch out and instead of just picking up white button mushrooms, try a variety with a little more character — you will be surprised by the textures and tastes you discover. And if you have the chance, go mushroom picking — it is so much fun.


Recipes:
• Warm Salad of Beef and Mushrooms with Crunchy Croutons
• Chicken and Mushroom Larb on Noodles
Share this:
More Food & Drink / Recipes