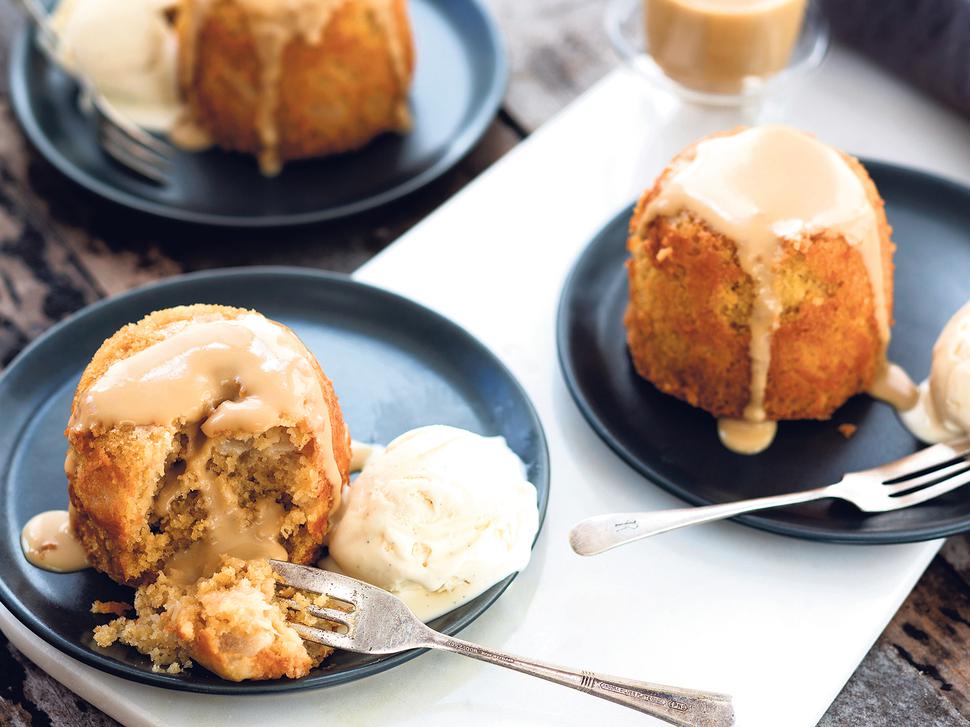 3 Ways with Pears
This sweet, versatile fruit is a heavenly match for pork and a stunner in simple desserts
Friday May 15, 2015
Pears to me have the most elegant curves and shape. A huge pear tree laden with the heavy fruit is a beautiful sight. A bit like an avocado tree, you wonder how they all hang on. Pears are a little more complex to have in your fruit bowl than apples.
They sit there tempting but rock hard, but within a few days suddenly they are perfumed, sweet and juicy. No one likes a floury pear. Best to buy just a few at a time. To ripen them quickly, place a couple of bananas in the fruit bowl.
There is nothing like the crunch of a crisp fresh pear, core removed, tossed in a little lemon juice. Whether you like your pears hard or soft, the lemon juice adds a little tartness and will stop them going brown if your pear is going to sit for a while.
Pork chops with pears and green olives make a delicious combination, with the sweetness of the pear contrasting with the slightly bitter green olives. Pick some thyme from your garden and throw into the dish, stalk and all, for a wonderful aroma. Some crunchy bread and a green vegetable will complete this meal.
For those evenings when you feel like a bit of sweetness but haven't prepared a dessert, these pan-fried pears are perfect. The praline can be made well in advance and stored in an airtight container. This is a stylish dish worthy of a simple dinner party. Complete the picture with a dollop of creme fraiche.
I love using fresh ginger in baking and it is a delicious match with pears. These puddings are the perfect way to use up the pears that got away on you in the fruit bowl. I like to make individual cakes to cut down on cooking time and it helps to make the serving quick and simple. The ginger adds a nice spicy surprise, and these are best served with vanilla icecream or lightly whipped cream.

Recipes:
• Pears with Pork Chops and Olives
• Fried Pears with Hazelnut Praline
Share this: