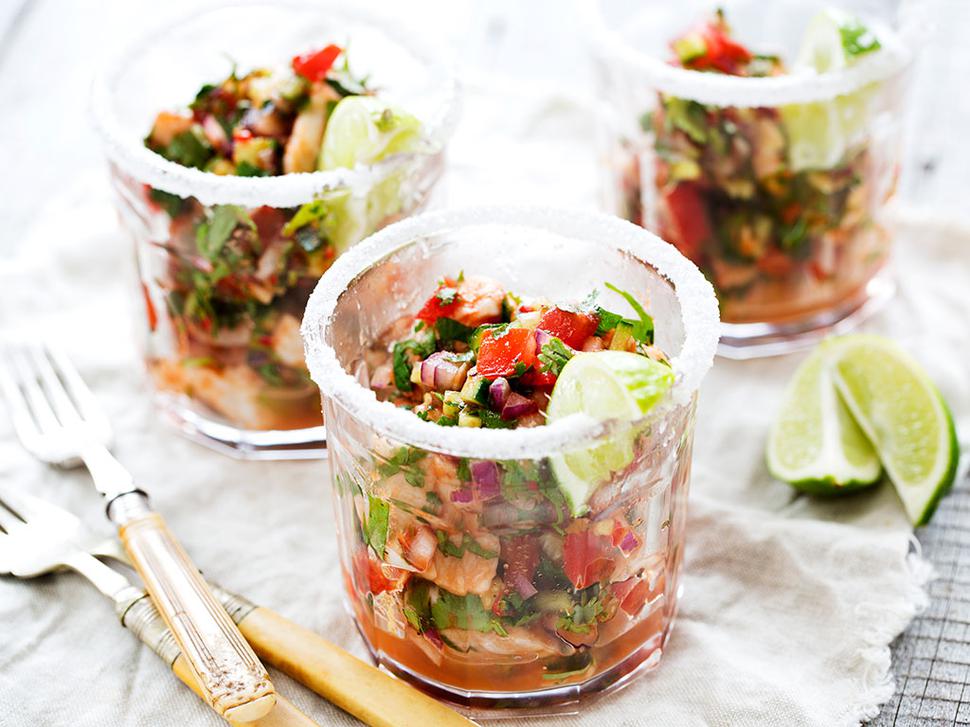 Simple Recipes for Busy Lives
A line up of tasty dinner solutions for when you're short on time
Friday May 22, 2015
If you're anything like me, sometimes you don't even start to think about dinner until it's too late to be bothered with a trip to the supermarket.
Though I love trawling the aisles for inspiration, sometimes it is just too late, the traffic is bad or it's raining and it's a case of having to make do with what is in the fridge/freezer and garden.
I have a houseful of hungry young people, who are always keen to rush out and grab a takeaway, so I have to be quick off the mark to come up with a tasty alternative.
This quick, throw-together salad is always a hit, with flavoursome smoked chicken, avocado and crunchy nuts, all good ingredients to keep on standby when you need a quick dinner. Avocados are large and creamy at the moment, and the addition of salty, succulent bacon makes this salad hard to resist.
I was fortunate enough to have some fresh snapper dropped at the door that coincided with a fruit bowl full of juicy limes. What better than to combine both in a tasty ceviche? Fresh and quick to prepare, it is a change from crumbed, pan-fried fish.
This ceviche doesn't have to sit overnight, so can be on your table within a couple of hours. I love the hint of chilli to spice it up, but still being able to enjoy the subtle flavour of the fresh fish.
When you have run out of ideas for the feijoas that still are coming thick off the trees, or they are falling but a little small in size, try this feijoa buttermilk cake.
Moist and delicious, it's a great way to use the fruit to the end of its season.
I have run over some with the lawnmower but I am still picking the best to use, scooping out the flesh to eat fresh, getting the last tastes before we have to wait another year.
If you cannot get buttermilk add a tablespoon of lemon juice to a cup of milk and, voila, a home-made substitute.


Recipes:
• Smoked Chicken, Avocado, Bacon and Walnut Salad
Share this:
More Food & Drink / Recipes