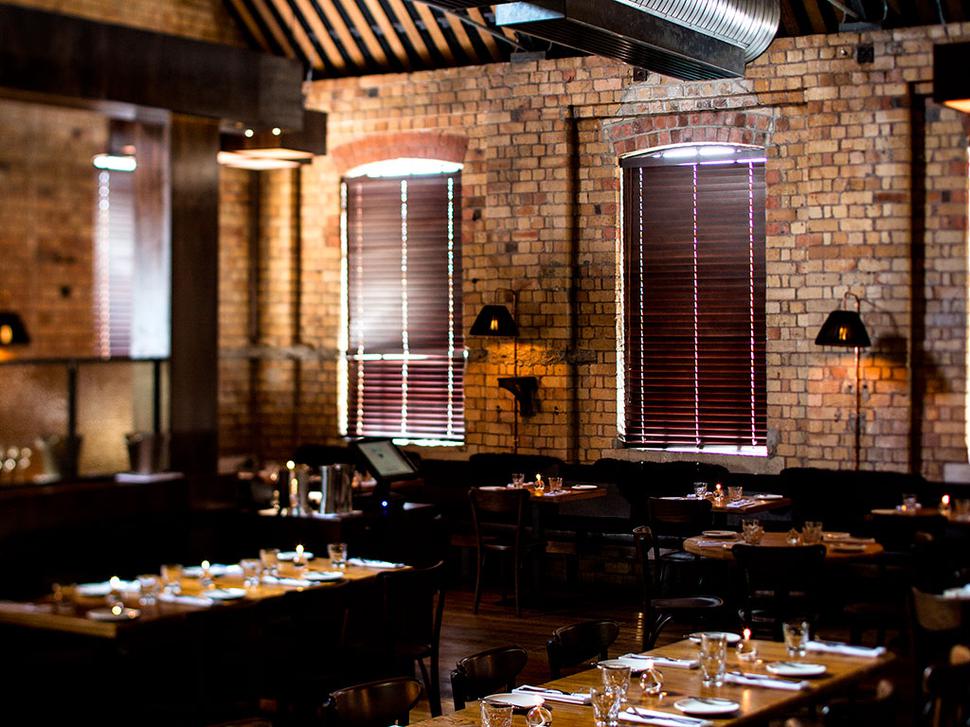 Restaurant Review: Matterhorn
Wellington stalwart Matterhorn's Auckland branch has the promise to live up to its big brother's formidable reputation
Thursday April 2, 2015
Address: 37 Drake St, Freemans Bay
Phone: (09) 929 2790
Drinks: Fully licensed
From the menu: Goat's cheese souffle ($18); wild rabbit ($20); duck wellington ($22); snapper ($36); wild red deer ($30); barbecue veal ($38); green beans ($9); duck fat mash ($8); rum baba ($16); poached apricots ($16)
Rating: 8/10



Until recent years, Wellington has run rings around Auckland when it comes to excellent and interesting small bars. One of the best, Matterhorn, has also been highly rated on the food front, and has won multiple accolades since its beginnings in the 1960s as a humble Swiss coffee house.
Now the Wellington institution has opened a "branch" in Auckland, in the premises formerly occupied by Libertine at the back of Victoria Park Market.
The first thing you notice about Matterhorn — online and in the flesh — is the seriously cool signage paying homage to its Alpine namesake. The second is pitch-blackness. The entrance, down a short corridor, is so dark you almost have to feel your way in.
When you reach the maitre d' there's a little more light, then it's pretty much into the black again. The subtle lighting definitely creates an atmosphere — the only light sources are a high round window, low hanging dim bulbs, a couple of criss-cross light fittings, and small glass oil lamps. It works, though we did see one elderly gent whip out a pocket torch to read the menu.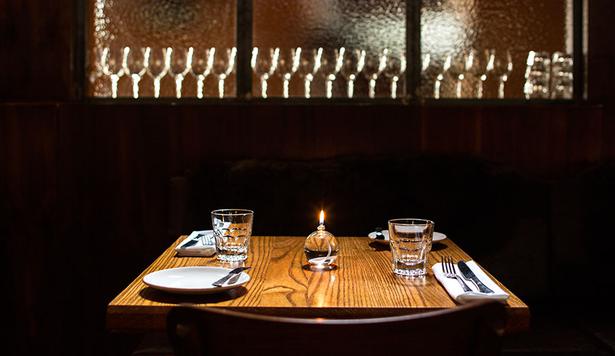 The big space has several zones: as well as a main dining area with a partition, there's a separate bar and a comparably light terrace.
We settled into a table in a dark corner. On this overcast Wednesday following the epic Cricket World Cup semifinal, the place is reasonably full.
Matterhorn's menu, care of executive chef Sean Marshall, is concise and heavy on meat and fish. After a bit of mucking around we placed our orders and then we waited. And waited. And waited. We were busy yakking and before we knew it, nearly an hour had gone by before our entrees arrived. But hey, these things happen, and the staff were apologetic, even bringing a complimentary round of dessert wines after our mains.
We skipped the raw section of the menu (mostly seafood) and went straight to entrees, the most successful of which was a delicate baked goat's cheese souffle, with a smoky eggplant puree, fennel, tomato, olive, pine nuts and a glazed courgette flower.
The duck Wellington came as small brioche pastry-enclosed parcels of delicious slow-cooked duck and liver sausage served with pickled cherries in a rich sauce with slivers of crackling. The wild rabbit dish was pretty, thin slices of meat and a gelatinous terrine accompanied by a memorable carrot and cardamom puree, shiitake, barley, and a sherry sauce.
Our mains were more classic — crispy pan-fried snapper with a (rather ordinary) scampi spring roll; a generous barbecued veal rib served with a rich jus, a terrific onion tart, parsley puree, and a smoked marrow gratin served in its segment of bone — a little cold and buttery for my taste.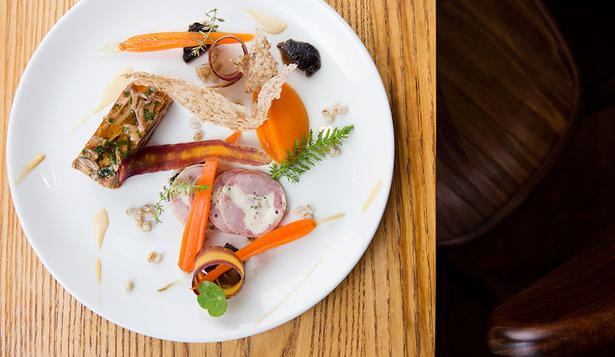 However, the veal went extremely well with a side of duck fat mash, evened out with some green beans. The wild red deer, tender slices, with greens, dollops of turnip puree sprinkled with cocoa, rhubarb and rosehip was good, though all those flavours proved a little overwhelming.
It was lucky the mum-to-be ignored an assurance that the rum in the baba dessert was mostly burned off when it was flambeed, because a mouthful of that bad boy knocked me for six.
I preferred sneaking a few mouthfuls of her divine poached apricot pud with its lovely custard.
So has Matterhorn's transition north been a success? Well, once it sorts out a few teething problems, the northern iteration could well become as much of an Auckland institution as its iconic older brother is for Wellington.
Share this:

More Food & Drink / > With a Group