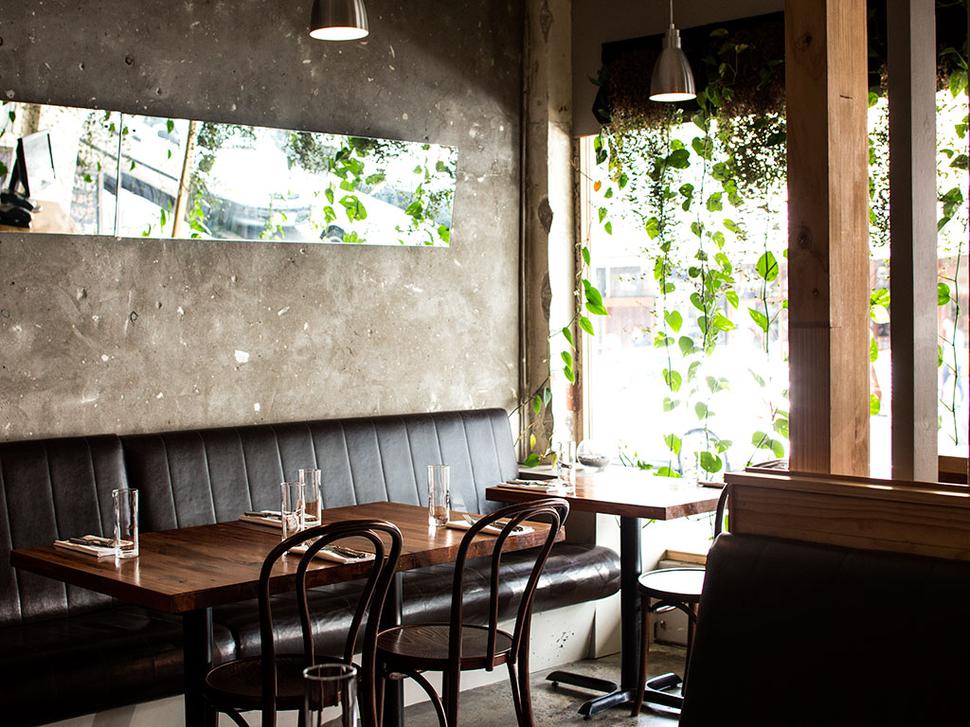 Restaurant Review: Molten, Mt Eden
A new menu direction fires up Shandelle Battersby
Thursday April 16, 2015
Address: 422 Mt Eden Rd, Mt Eden
Phone: (09) 638 7236
Web: molten.co.nz
Food: Contemporary bistro
From the menu: Smoked pork ribs, heirloom beetroot and eggplant parmigiana (three for $35); Spiced calamari ($23); Hot smoked salmon ($27); Barbecued lamb shoulder ($28); Beef cheek ($28); Battered broccoli ($8).
Rating: 8.5/10



Should you need an excuse, a good reason to revisit long-time Mt Eden resident Molten is because it has a new charcoal-fired pit for spit-roasting and barbecues in its courtyard.
The new pit plays a major role in the popular eatery's new shared feasts menu, developed to make dining out a "more rounded social experience", according to co-owner Sven Nielsen.
At the more extreme end think larger cuts of meat such as spit-roasted pig or lamb; at a smaller scale think four or more people served family-style with large platters of head chef Rensha Bouwer's excellent tucker, which has moved closer to affordable neighbourhood bistro food than the fine dining focus of its past.
On a visit late last week our menu choices were almost all available as part of the feasting menu so we didn't feel like we were missing out. But watching the large group next to us go for it with the platters sure looked like a lot of fun.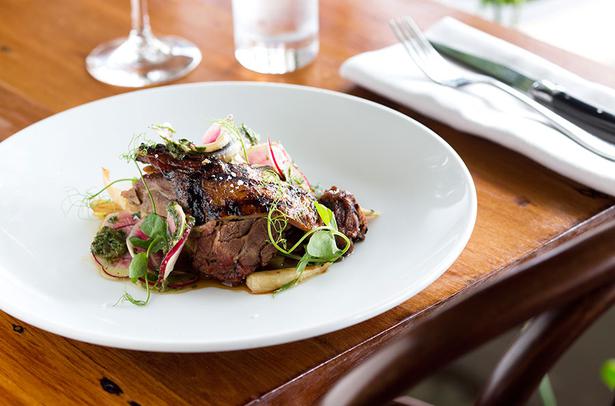 The restaurant also has a private dining room upstairs, making the shared feasts a great option for a big group.
Molten takes up two premises in Mt Eden Village — one side is the restaurant, the other is its wine bar, with a connecting courtyard at the back. It's lovely — plenty of plants, classy furnishings, candles, stylish pendant lights and simple bird motifs.
The service is professional, swift and unobtrusive; the atmosphere is cosy, comfortable and welcoming, and it maintains the feeling that dining here is a special occasion. And so it proves.
We kick things off with a few of the bar snacks, which are actually entree-size and designed for sharing. For $35 you can try three, or they range from $5 for marinated olives, through to $15 for smoked pork ribs.
There is also a good range of charcuterie and French and Spanish cheeses. We chose the ribs, served with a salty sauce, sweet baby carrots and pickled beans; red and purple heirloom beetroot with balsamic, toasted hazelnuts and goats' cheese; and eggplant parmigiana served under a layer of light scamorza affumicata (smoked Italian cows' milk cheese). All were terrific choices.
The ribs disappeared fastest, with every bone scraped dry of all morsels of delicious pork.
Molten's mains menu is made up of pizza, pasta and risotto, and meat and fish.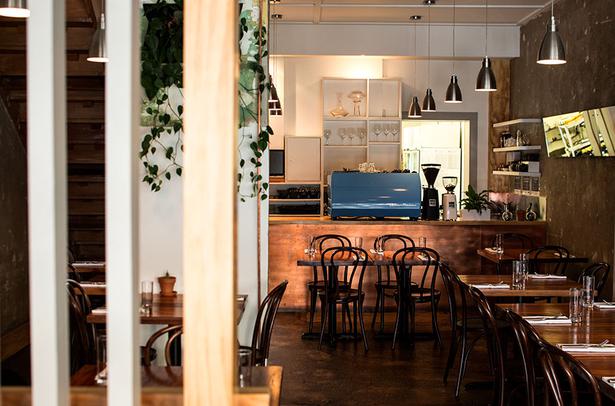 There were no dud notes in our meals — fresh hot smoked salmon served with pretty slivers of green pear, candied pecans, horseradish cream and wild rice; meltingly tender braised beef cheek with portobellini mushrooms served with a rich remoulade; lightly battered spiced calamari — so fresh — with peppery wild rocket, shaved fennel, aioli and garlic; and, possibly best of all, a divine barbecued lamb shoulder with baby parsnips, radish, white anchovy and salsa verde.
Simple, successful dishes with straightforward ingredients and great results.
Portion sizes were so generous we didn't really need a side of battered broccoli with Tabasco mayo, plenty of fresh basil and long strips of parmesan, but it was so delicious we ate it all anyway. Kids not eating their veges? Bring them here.
Not one of us could fit dessert, which was a real shame because the white Valrhona chocolate mousse sounded superb.
Next time we'll have to plan our menu choices better to leave room.
At first glance, Molten has nailed its ambition to head in a more accessible direction. The place is full, buzzing, fun, and the dining experience is an enjoyable one.
The smells and food emerging from that charcoal-fired pit left us wanting more, and as soon as we can round up enough people to get through a spit-roasted pig, we'll be back.
Share this:

More Food & Drink / Good for a Date