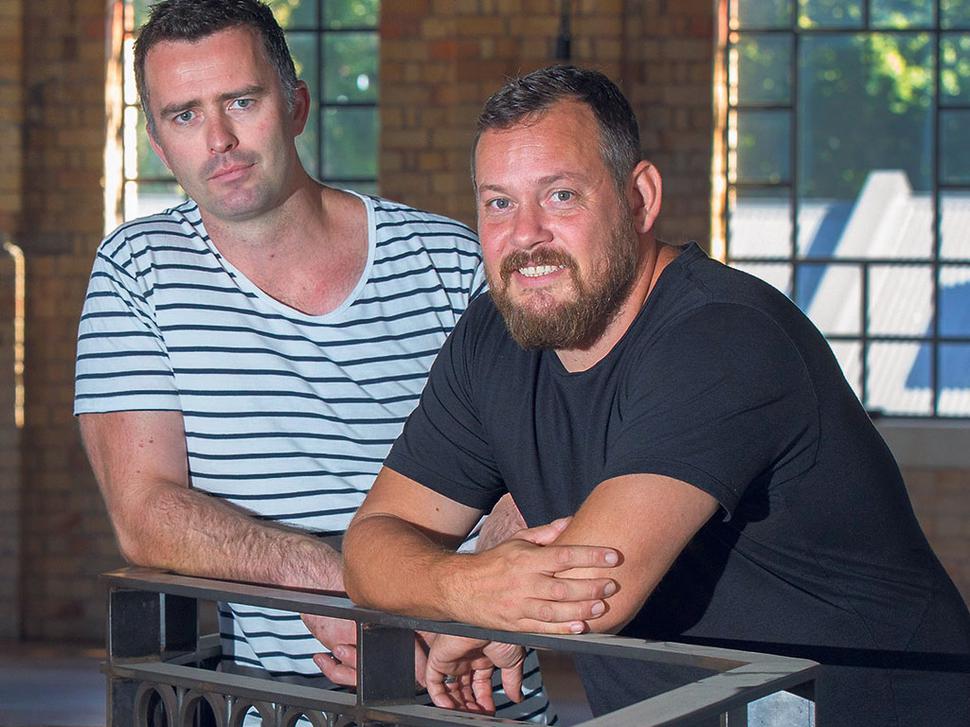 Welly Good News
The Matterhorn comes to Auckland
Tuesday March 3, 2015
The brick character building on the corner of Drake St and Union has been many things over the years — a waste depot and incinerator, an empty space, and the popular bar and restaurant, Libertine. Next, it'll be home to a little slice of Wellington when the Matterhorn opens today.
Owner Mark Keddell (pictured right) and executive chef Sean Marshall (left) have undertaken a "labour of love" to bring the laidback charm of the windy city institution to Auckland. Their aim is to deliver a quality dining experience, world-class cocktails and high-energy service — with no dress code necessary.
"That's the cool thing about the Matterhorn," says Marshall. "On a busy night you'd have women dressed up for girls' night drinking cocktails, baby boomers filling out the restaurant and, in the courtyard, skaters and hipsters. It's a real mix of the posh, men in suits, then others in jandals with their skateboards."
Keddell, formerly of Pack & Company (Libertine, Snapdragon, Matterhorn), and Marshall, an award-winning chef (Matterhorn, Libertine), insist this won't be a carbon copy of the 52-year-old Cuba St haunt, a favoured watering hole for musos, politicians and Lord of the Rings stars. Nor will it mimic the site's previous incarnation, with the addition of new staff, including renowned sommelier Gary Olasz (Clooney) and head chef Ben Tuhakaraina, who has worked at Michelin-star restaurants overseas.
But it will feature a similar New York-style bar area.
Meanwhile, the ceiling of the large, airy dining room has been lowered and ringed with couch dining booths, the room split into more intimate spaces by a coloured glass partition, and the deck transformed into a covered courtyard. The refit comes just nine weeks after the duo opened The White Rabbit in Britomart (the old Rose and Crown).
"This is so us," says Keddell. "We're really passionate about it."

• 37 Drake St, Freemans Bay; opening today. To book ph (09) 929 2790.
Share this: