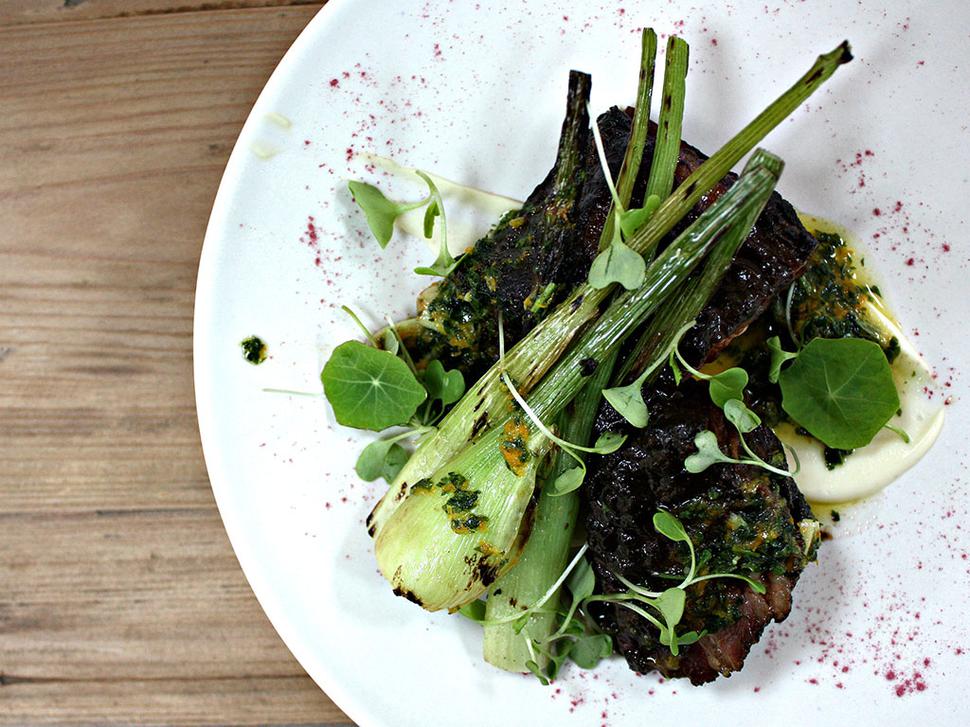 Where to Go: Cornwall Park Cafe
No need to pack a picnic — just head to the park's new eatery
Wednesday June 3, 2015
One of Auckland's favourite parks has a new dining destination. The Cornwall Park Cafe opened late May six months later than planned, after a fire two weeks out from the scheduled launch in October caused significant delays.
The casual eatery is being operated by Andrew Bell of Andiamo for The Cornwall Park Trust Board. Bell is also managing the newly renovated kiosk (now the Cornwall Park Creamery) and the restaurant, rebranded as the Cornwall Park Bistro and set to open later this year.
"The park was very keen to have the same operator doing [all three venues]," he explains, adding that the restaurant and cafe will also be available for weddings and other events. "Auckland has been crying out for a new venue. That was one of the reasons I put my hand up, because [the park] is such a fantastic spot for a function."
The cafe's head chef James Kenny — who has worked in London, Paris and Melbourne, and most recently at Chuffed in High St — has devised a succinct breakfast and lunch menu. Offerings include bulgur wheat porridge with salmon pastrami, a Cornwall burger of braised brisket and 48 hour beef short rib (pictured above). The Trust promises that some ingredients will be sourced from the park's farm and gardens in the future.
But don't be surprised if you have to wait — for a table or your food. Even when we visited, on a weekday just after opening, the place was buzzing with tourists, runners and ladies who lunch enjoying the new space.
Bell says he doesn't mind organised chaos though. "I like to live on the edge a little bit, so it's great."
The simple open fit-out was done by Paul Izzard, who is also behind top places such as Baduzzi, Woodpecker Hill, and Waiheke's Wai Kitchen. "He's fantastic," says Bell, adding that Izzard is designing the bistro as well.

• Cornwall Park Cafe, Cornwall Park (eastern side near the band rotunda), Puriri Drive, Epsom, Auckland. Open 7 days from 7am.
Share this:
More Food & Drink / Favourite Cafes