Wine: Keeping It Local
Jo Burzynska finds many winemakers are determined to keep New Zealand wineries in local hands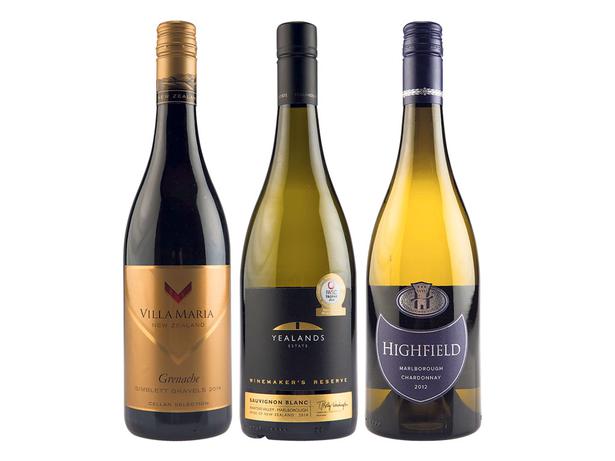 Thursday July 16, 2015
When you pick up that classic Kiwi sauvignon or iconic New Zealand pinot noir, it's likely to have been made by an overseas-owned company. Local companies may now be responsible for as little as 30 per cent of our wine production.
Many winery acquisitions signal another business heading offshore, so it was heartening to hear that some recent sales, such as that of the Yealands Wine Group this month, have bucked this trend.
Despite having less than a decade of vintages behind its parent company, Yealands has swiftly become one of New Zealand's largest privately owned wine companies and sixth largest wine exporter.
When founder Peter Yealands announced he was seeking a major investor to help take the company to the next level, it was feared its control could also leave our shores. However, these fears were quelled when it was revealed Yealands had chosen to sell an 80 per cent controlling stake to Marlborough Lines, a local electricity network company.
"When we announced that we were looking for an investor we had interest from just about every continent," says Yealands, who remains in his role as the company's executive director and ambassador. "There was a strong possibility we could have achieved a higher price by selling out of New Zealand. However, I'm very much a New Zealander. I love my country and it was very important to me to keep the company in New Zealand."
Few remained so loyal in the international feeding frenzy spurred in the early-2000s by the success of the New Zealand industry. Most of the country's biggest wine companies were snapped up by overseas investors, with the likes of Villa Maria, Delegats and Giesen remaining part of a handful of the industry's larger players to remain New Zealand-owned.
France's Pernod-Ricard bought Montana and associated brands, such as Stoneleigh and Church Road. Constellation from the US bought Nobilo and now also owns Kim Crawford. Matua went to Australia with its ownership passing to Foster's and now Treasury Wine Estates. Wither Hills was sold to Japan's Lion, which also bought Morton Estate last year. Multinational wine investment group, Accolade bought the Mud House group brands last year.
The list goes on, but it's a trend welcomed by those who consider that only overseas investment can inject the kind of cash required to realise the New Zealand wine industry's full potential, while improving the country's access to the world's wine markets.
For others it's akin to selling the family silver. Jobs may be created in a booming wine industry, they argue, but much of the profits end up in overseas pockets; the local commitment of some multinationals has been questioned.
Another company that revealed it was changing hands this month is Marlborough's Highfield. It was put on the market following the death of its co-owner and director, Sri Lankan-born British businessman Tom Tenuwera in 2012 and the ill health of his Japanese business partner, Shin Yokoi. It's just been bought by the private group of investors that own TerraVin, with which it has merged to form the company, Highfield TerraVin.
Its ownership is slightly more complex. At the helm of the new group are Pete Coldwell (ex-Seresin) as general manager and Highfield and TerraVin winemakers Alistair Soper and Gordon Ritchie, who are all shareholders in the company.
They join the venture's main backers, the "Pinot Partnership", a group of wine loving businesspeople from New Zealand and beyond, but Coldwell stresses the local commitment the trio brings to the venture.
"We have over 50 years of combined experience working in the wine industry here, and we choose to be here because we really believe in Marlborough," Coldwell says.
"We are three like-minded blokes, we all love Marlborough, we love the wines from this part of the world and we want to be part of the Marlborough wine industry."
Though it's likely we'll lose more wineries overseas, that not all sales are going that way is good news indeed.


LOCAL FOCUS
Yealands Estate Winemaker's Reserve Awatere Valley Sauvignon Blanc 2014 $27.95
A pure, intense Marlborough sauvignon with notes of tangy lime, passionfruit, jalapeno, green herb and mineral. Available from selected wine retailers and yealands.co.nz.
Highfield Marlborough Chardonnay 2012 $26-$33
Highfield's is a stylish, savoury chardonnay with notes of white peach and nut underpinned by a taut grapefruit acidity. Available at Caro's and Fine Wine Delivery Company.
Villa Maria Cellar Selection Hawkes Bay Grenache 2014 $24.99
A rare, deliciously ripe example of a local grenache, with a good weight to its soft, plush spiced strawberry and cherry fruit. Available from selected wine stores, Villa Maria Cellar Door and villamaria.co.nz.
Share this:
More Food & Drink / Wine & Drink