Wine: Local Heroes
Jo Burzynska heads to Gisborne and discovers a bold new attitude among the vintners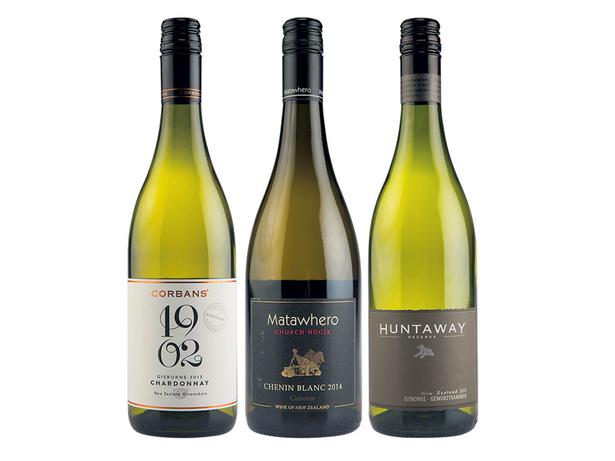 Saturday June 20, 2015
Checking out a 1937 Chevrolet restoration project is not the typical way to begin a winery tour. However, this garage belongs to Brent Laidlaw, one of three winemaker friends behind the new Gisborne Garagiste Wine Co run from a tin shed in a region that runs the gamut of the corporate to the unconventional and never ceases to surprise.
Judging at the Gisborne Regional Wine Awards is what has taken me east. In previous visits I've found Gisborne in the throes of challenging times, caused by a combination of difficult vintages and the withdrawal of Pernod Ricard from the region.
This time, tasting the diverse fruits of some strong harvests and encountering ventures such as that of the garagistes, things feel more upbeat.
We move from the garage to the vineyard behind Laidlaw's house, where he's planted syrah and St Laurent for the label that takes its inspiration from Bordeaux's renegade "garagiste" movement. Laidlaw then takes our party of judges through the wines with Russell Walsh, who with Peter Bristow, makes up the trio who met while working for Montana/Pernod Ricard.
Walsh says the trio has had success with their bright, berry-fruited and juniper-spiced St Laurent, which they introduce as the "pinot of the north", an apt descriptor of the fresh, light-bodied character of a variety that seems well suited to the region.
At Matawhero, which won a slew of awards at the competition for its wide array of varieties, Kirsten Searle is excited by their potential.
"Gisborne has a lot of great reasons to champion these varieties," she says: "Riversun, a company which has been a key driver in importing these new clones from overseas; a group of passionate growers willing to take the risk and see how they perform in our climate and wine companies like ourselves who have decided to make these interesting varieties part of what we do."
Selling new varieties is often harder than making them, and to this end Matawhero is among a number of wineries that have formed the Gisborne Albarino Group. Its aim is to help spread the word about the Spanish variety, which after only a handful of vintages already appears to have an exciting future.
"Gisborne is bouncing back and diversifying with new varietals," comments Jane de Witt, winemaker for Lion, "Gisborne chardonnay has left the limelight somewhat but this is more to do with consumers' swing away from chardonnay to pinot gris and consumers love of sauvignon blanc. However, I believe Gisborne is the chardonnay capital of New Zealand, as it has potential to make stunning examples.
"The region is exciting due to its blend of the knowledge and respect for the old and the innovation of the new," she adds. "Everyone has such a passion for what they are doing and for the region. I don't believe Gisborne needs to reinvent itself, just do what it does to the best of its ability."


TROPHY WINNING PICKS
Corbans 1902 Gisborne Chardonnay 2013
Available on premises only: $10-$11 a glass.
Judged Best in Show, this is an opulent chardonnay in which lush stone fruit is joined by notes of butterscotch, cashew and fresh citrus.
From Ostro, Miss Clawdy, and Crab Shack.
Matawhero Church House Gisborne Chenin Blanc 2014 $27
This impressive example of an underrated variety that's been grown in the region for decades was the winner of the Other Whites Trophy. It's beautifully balanced with a fresh palate of stone fruit and lemon curd edged with mineral.
From Glengarry, matawhero.co.nz
Huntaway Reserve Gisborne Gewurztraminer 2013 $21.99
A highly perfumed and oily textured gewurz redolent of lychee, rosewater and Moroccan spices.
Available in supermarkets and liquor stores.
Share this:
More Food & Drink / Wine & Drink