Wine: Raise a Glass
Jo Burzynska discovers the perfect vessel to savour the tastes and textures of Central Otago's pinot noirs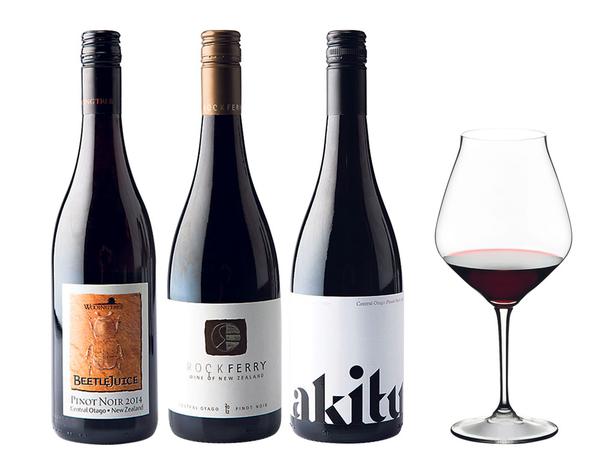 Saturday April 11, 2015
In March 2013, Austrian glassmaker Georg Riedel hosted a sensory workshop in Central Otago to sniff out what made the best-shaped glass for the enjoyment of the region's pinot noirs. He returned to New Zealand last month to unveil the finished vessel, the official Central Otago pinot noir glass, which becomes available next month.
I was at the intriguing initial workshop, attended largely by local winemakers. We sampled the same pinot noirs out of 14 glasses that differed in shape and size, which we ranked in order of preference.
It was amazing how our perception of the aromas, flavours and structure of the same wine altered between each of the glasses. The small narrow ones tended to close down the wine and diminish its fruit, and even what turned out to be the classic Grande Burgundy glass developed for France's benchmark pinots wasn't a complete success with Central's more fruit-driven examples.
A glass designed for pinot noirs from America's Oregon region came out top, for me and overall. This was closely followed by a glass developed to suit the more intense profile and fruit concentration of New World pinot noir. Riedel took these results back to Austria to create what was hoped would be the ultimate glass for the appreciation of Central's expressions of the variety.
"We cannot change wine: that would be a miracle," states Riedel. "There's no hocus pocus, it's physics. What we do is study the shape, size and rim diameter of the glass and see how it performs."
"It is a process of trial and error," he tells me when I catch up with him after the launch. "The workshop provided us with a clear winner and another glass that performed strongly, so the question was how we combine the two in one glass.
"We went on to produce a prototype that we sent to Central Otago's winemakers, who were happy with it and it became the final glass," he explains.
This becomes the newest member of the Riedel glass family, which includes a growing array of products designed specifically for different grape varieties and, increasingly, specific regions. It's something of a coup for Central, this being the first regional-specific glass in Australasia.
"We believe in the DNA of the varietal and specifity of the region," says Riedel, who also confesses to being a big pinot noir fan.
"This why I enjoy working in the world of pinot noir,
"It's so complex and sensitive to glasses, and the people who make and consume pinot noir have a sensitivity that seems to be higher than other wine drinkers."
At the launch tasting, the new Central stemware outperformed glasses designed for other varieties. In a further trial at home, I compared the same wines tasted from it with those sampled from my standard "neutral" tasting glass and the Oregon pinot glass favoured at the workshop.
The Central and Oregon glasses drew out the aromatics and emphasised the fruit, but the Central glass had the edge when it came to texture. It also proved successful with pinots from other New Zealand regions, suggesting it's a good glass for many local examples.
As stemware becomes so specialised, there is a danger wine drinkers could become overwhelmed by the choices. The Central glass works well with local pinots, and varietal and regional-specific glasses are great if you want to get nerdy.
However, if that's a step too far, choose a wine with a decent-sized bowl and fairly tapered top for your pinots, and you'll be on the right track.

• The Riedel Central Otago pinot noir glass will be available to consumers as a part of the Heart to Heart range, at $64.95 for two, from May 1.

PINOTS TO ENJOY FROM SUITABLE STEMWARE
Wooing Tree Beetlejuice Central Otago Pinot Noir 2014 $28
With its ripe dark cherry fruit, lick of spicy oak and structuring tannins, this rich pinot has more concentration and complexity than most under $30. Available from Caro's, Glengarry, Liquorland, Herne Bay Cellars, First Glass and Fine Wine Delivery Company.
Rockferry Central Otago Pinot Noir 2012 $45
Elegant and satin-textured, Rockferry's most recent release of its Central pinot displays notes of ripe plum, herb and an attractive savoury undercurrent. From Great Little Vineyards.
Akitu A2 Central Otago Pinot Noir 2013 $35
An edgy acid-driven style from an exciting new Central Otago producer with tangy red cherry and plum fruit that's threaded with notes of rose florals, mineral and a hint of savoury. From Akitu, Great Little Vineyards and Fine Wine Delivery Company.
Share this:
More Food & Drink / Wine & Drink