Wine: To Top It All Off
The question of whether wine tastes better stored under screwcap or cork may come down to the style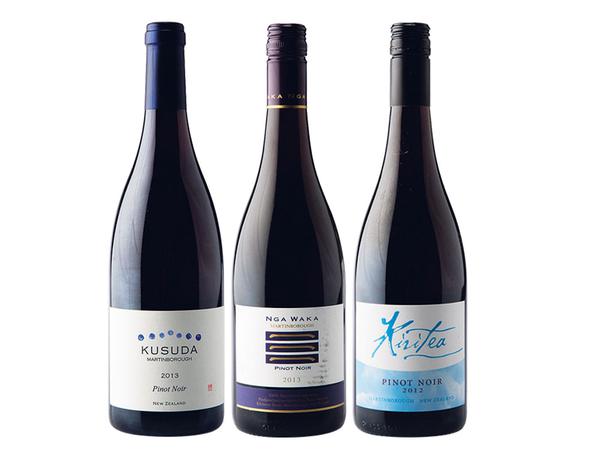 Saturday April 18, 2015
Is it possible to taste the difference between a wine stoppered with a screwcap and one with a cork? Most experts would be hard-pressed to make a distinction in a wine's early life, but give it some years in bottle and a striking divergence can occur, an observation that's been reinforced by some intriguing tastings I've participated in of late.
In a blind tasting of older chardonnays hosted for the Wine Writers of New Zealand group by Wines From Martinborough, it was clear that some wines were noticeably fresher than others. As the examples were the products of varied producers and vintages spanning 1995 to 2009, this was to be expected. However, what I hadn't bargained for when the identity of the wines and their closures were revealed, was just how much more vibrant the screwcapped chardonnays were in contrast to cork counterparts.
"The separation was very obvious to me," agrees Te Kairanga's John Kavanagh who helped host the tasting. He felt the condition of the corks and the bottle's storage needed to be taken into consideration, but there seemed to be a general trend that illustrated "superior ageing under screwcap".
Corks have been implicated in the premature oxidation that's plagued chardonnay in Burgundy in recent years. However, as most there use cork, a comparative tasting would prove impossible.
Most local winemakers are convinced screwcaps are best for whites, especially in preserving the fresh and fragrant characters so attractive in aromatic varieties. However, there's more debate when it comes to reds.
"For pinot noir I would say cork and screwcap age differently and it is generally a matter of personal preference which are superior," notes Kavanagh, "although the screwcapped are typically more youthful."
I'd put this to the test in a tasting a few months earlier at Neudorf, who showed me a 2002 pinot noir bottling split between screwcaps and cork. In most tastings, I've favoured the screwcap but, in this case, the way the wine had aged under cork seemed more sympathetic making the wine seem more harmonious with less of a herbal edge.
We discussed the development of screwcaps with varying degrees of oxygen ingress, which is something that Neudorf's Tim Finn would welcome.
"We would think that slightly more oxygen would be a benefit to us," he says.
"The downside of cork is the variability of the oxygen it lets in. And when I last used cork in the early 2000s we had a 15 per cent incidence of cork taint."
I quizzed Sacred Hill's red wine consultant, Jenny Dobson about its move to bottle its top reds and Sauvage barrel-fermented sauvignon under cork from the 2011 vintage.
"We're making complex wines with good longevity that are developing better under good cork and cork sells better to collectors," says Dobson.
"The corks are so much better now the Portuguese have cleaned up their act."

In Martinborough, I sampled some of the newest pinot releases. These are my picks across the price points: 
Kusuda Martinborough Pinot Noir 2013 $90
A beautifully perfumed pinot with delicate and silken raspberry fruit threaded with notes of violet and rose, herb and smoke. From Village Winery, Martinborough Wine Centre.
Nga Waka Martinborough Pinot Noir 2013 $40
Silky and fresh, this appealing, well-structured pinot has attractive red plum-infused sweet cinnamon and nutmeg spice. From Glengarry.
Te Hera Kiritea Martinborough Pinot Noir 2012 $22
A consistently cracking value pinot, with some good concentration to its juicy red-fruited palate with fragrant notes of spice, a hint of mineral and structuring tannins. From tehera.co.nz
Share this:
More Food & Drink / Wine & Drink