Waldorf Salad Recipe with Poached Chicken
Fruity and delicious, Waldorf salad is an oldie but a goody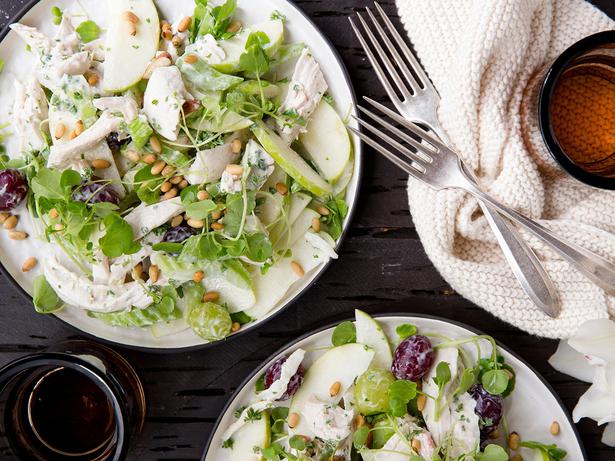 Friday Nov. 25, 2016
Waldorf salad is an oldie but a goody. I have always loved the textures of this salad with the crunchy apple and grapes together in a creamy dressing. Adding poached chicken transforms it into a meal from a simple salad. The grapes with the honey add a little sweetness, while the celery adds extra crunch — but you can leave it out if you're not keen on it.
WALDORF SALAD WITH POACHED CHICKEN
Serves 4
200g chicken breast
2 slices lemon
2 sticks celery, sliced thinly
2 green apples, sliced thinly
2 Tbsp lemon juice
½ cup sliced mint
½ cup chopped parsley
½ cup green grapes
½ cup purple grapes
½ cup natural yoghurt
¼ cup mayonnaise
2 Tbsp honey
1 cup watercress
1/3 cup toasted pine nuts
1. Place the chicken breast into a pot with the lemon and cover with water. Bring to a simmer for 15 minutes, then turn off and allow the chicken to cool in the liquid.
2. While the chicken cools, into a large bowl place the celery and apple. Add the lemon juice and toss through. Add the mint, parsley and grapes.
3. In a small bowl combine the yoghurt, mayonnaise and honey stirring well.
Shred the chicken and fold through then season with salt and pepper.
4. Serve the salad on to a platter and sprinkle the watercress and pine nuts to garnish.
Share this: