Walnut and Garlic Spread Recipe
This walnut and garlic spread recipe is even better made ahead of time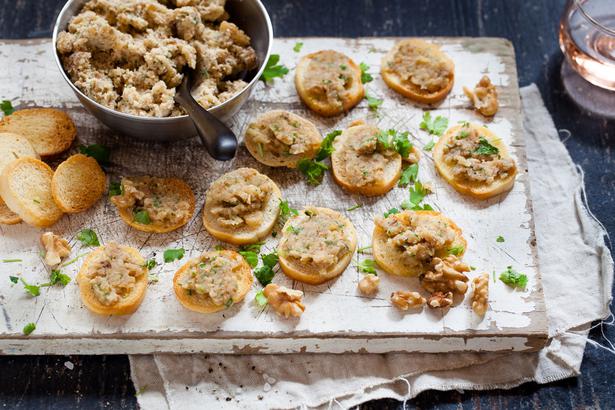 Thursday Sept. 1, 2016
This walnut and garlic spread recipe is great to make and have in the fridge. It's even better made ahead of time. If you are feeling extravagant, or it's a special occasion, try switching the walnuts for pine nuts.
WALNUT AND GARLIC SPREAD RECIPE
Makes 20 crostini
100g blue cheese
50g cream cheese
20g butter
1 clove garlic
1 cup toasted walnuts
½ cup chopped parsley
20 crostini
Extra parsley to garnish
1. Into a blender place blue cheese, cream cheese, butter, garlic, walnuts and parsley. Blitz until well combined.
2. Preheat an oven to 180C.
3. Top crostini with a dollop of walnut spread and place into the oven to soften.
4. Serve warm, garnished with a little parsley.
Share this: