SPONSORED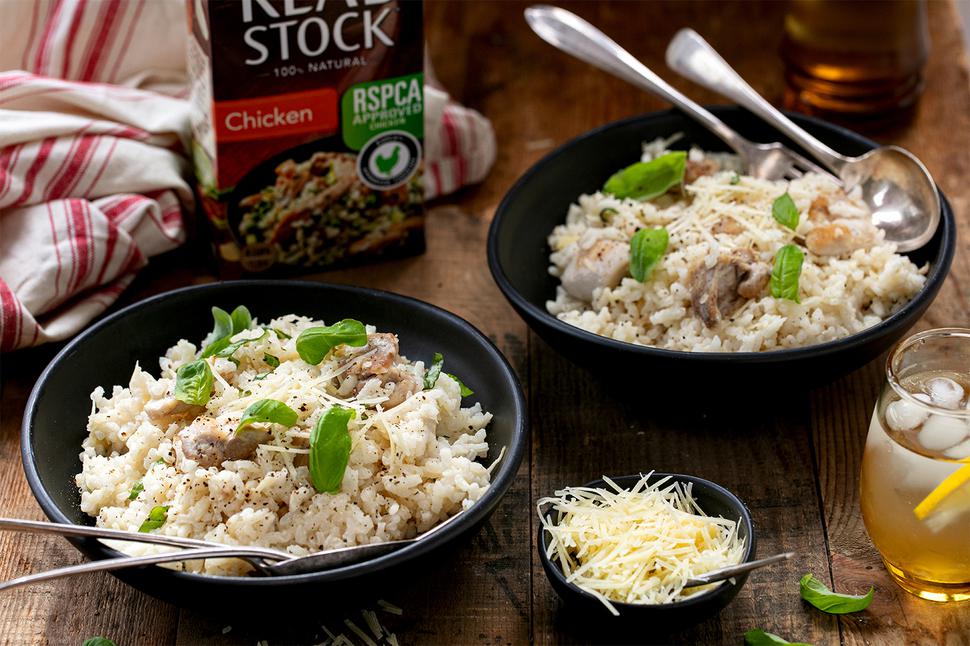 This Delightfully Simple Risotto Is The Perfect Midweek Meal
Bring a true depth of flavour to your winter dishes, says Angela Casley, with Campbell's Real Stock
Monday June 14, 2021
One of my favourite winter meals is a delicious, creamy risotto. I'll even order it when I go out to dinner! Originating from northern Italy, it is cooked from a broth and gently stirred, over along period of time to allow the flavours to truly permeate the rice.
In this fast-paced world, however, we don't always have the time we'd like to cook in this way. We do want delicious dinners, of course, so the secret is to take the essence of these traditional meals and modernise them.
This Quick Oven Baked Chicken Risotto is from a selection of recipes specially designed to maximise the flavour and versatility of a meal by using Campbell's Real Stock. As its name suggests, this risotto isn't labour intensive nor does it take hours. In fact, it's the perfect mid-week meal. All up it takes an easy 30 minutes and along with the chicken, it requires just four pantry ingredients.
Its flavours are simple and delicious which means all the family will love it (and if you want to add in extra greens you can!). To serve, simply sprinkle with extra parmesan cheese and fresh green basil. Bellissimo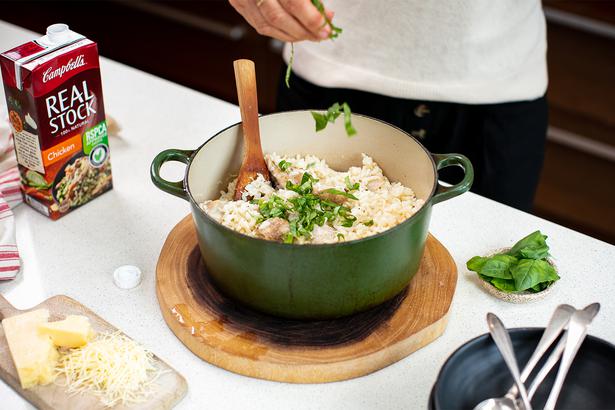 Campbell's Quick Oven Baked Chicken Risotto
Prep time: 10 mins
Cooking time: 25 mins
Servings: 4
Ingredients:
• 2 tbsp olive oil
• 500g chicken thigh fillets, cubed
• 2 cups arborio rice
• 1L (4 cups) Campbell's Real Stock Chicken
• 1/2 cup shredded basil leaves, plus extra leaves to serve
• 2/3 cup grated parmesan
1. Preheat oven to 220°C/200°C fan forced.
2. Heat oil in a large frying pan. Cook chicken for 3-4 mins until browned.
3. Add rice and cook, stirring until coated. Add Campbell's Real Stock and bring it to the boil. Cover and bake for 20-25 mins or until the rice is tender. Remove from the oven, stir through basil and parmesan.
4. Serve topped with extra basil leaves and parmesan.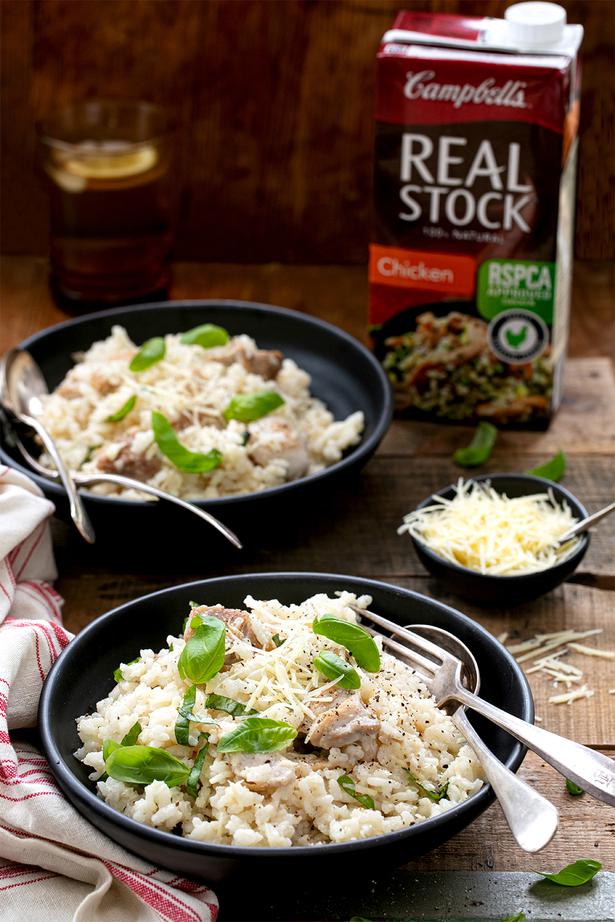 For more nourishing winter ideas visit Campbellsanz.com
Campbell's is a registered brand of the Campbell Soup Company and is used under licence
Share this: