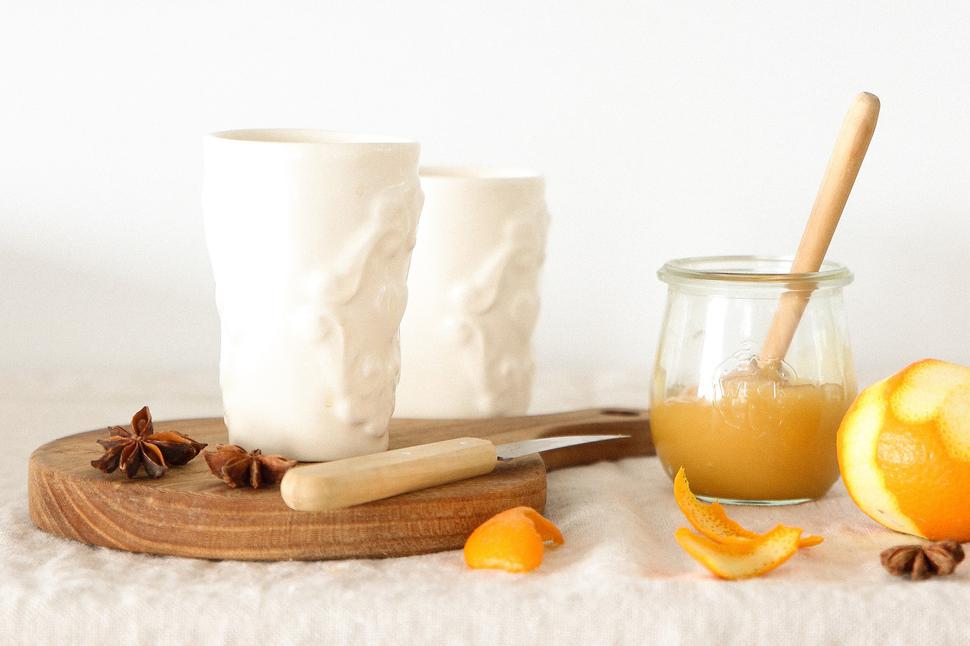 Warm Apple Cider With Honey & Spices
A warm mug of this fragrant cider is just the thing to soothe the soul
Thursday Aug. 15, 2019
This is a warm, golden drink for a cold winter's evening. Orange peel, star anise, cinnamon and honey combine in a warming glass of goodness. You'll be delighted to find it fills the home with a beautiful aroma, too.
WARM APPLE CIDER WITH HONEY & SPICES RECIPE
Serves 2
Ingredients
2 cups water
4 Tbsp apple cider vinegar
2 Tbsp honey
2 cinnamon quills
¼ tsp nutmeg
¼ tsp ground ginger
Peel of 1 orange
3-4 star anise
1. Combine all ingredients in a small saucepan over medium heat. Bring to a gentle simmer, stirring continuously, and then set aside to cool slightly.
2. Pour into glasses or mugs and enjoy.
Share this:
More Food & Drink / Recipes