Warm Olives Recipe
This recipe is perfect served with nibbles as a first course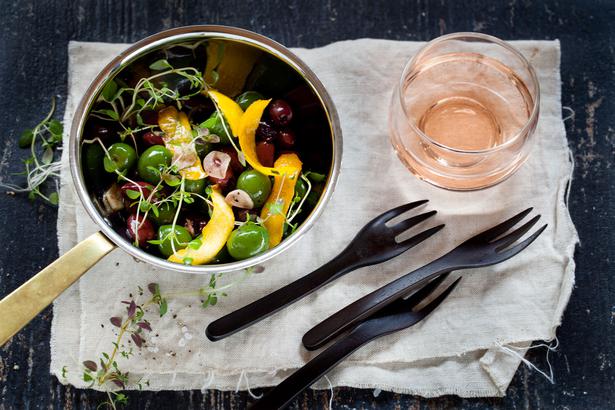 Thursday Sept. 1, 2016
Although olives are great served any way, eating them warmed with favourite flavourings makes them more special. Serve this warm olives recipe with drinks, spicy nuts, or at the dinner table with bread and cheese as a first course. They also make a great gift. Cool and spoon into mini jars and take with you when visiting others.
WARM OLIVES RECIPE
Serves 6-8
¼ cup olive oil
3 cloves garlic, sliced
3 stalks thyme
4 peeled pieces lemon zest
2 cups mixed olives
1. In a small pot or frying pan, warm oil, garlic, thyme and zest.
2. Add olives and toss for a few minutes until well coated.
3. Serve warm or allow to cool and reheat before serving.
Share this: