Watercress and Lemon Soup Recipe
Make this easy soup recipe, delicious served hot or chilled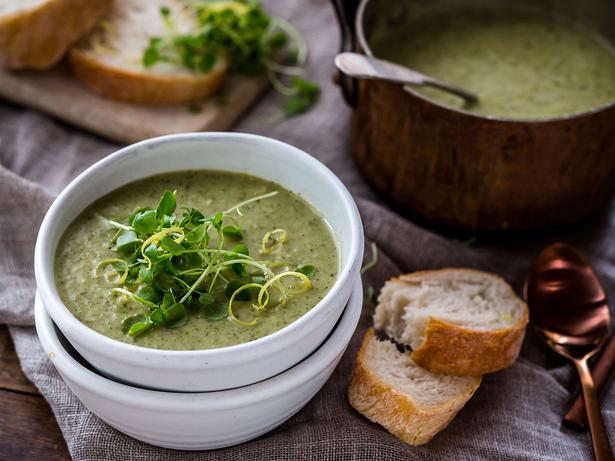 Friday March 10, 2017
I love the distinctive fresh peppery flavour of watercress. This soup has just a few ingredients — including lemon, which adds a subtle surprise. It is delicious hot or chilled.
WATERCRESS AND LEMON SOUP
Serves 4
50g butter
1 leek, chopped
2 cloves garlic, crushed
1 stick celery, sliced
1 medium-sized potato, chopped in cubes
4 cups chicken stock
Zest of 1 lemon
100g watercress, plus few leaves to garnish
Salt and pepper to taste
1. In a large pot place the butter to melt. Add the leek, garlic, celery and potato, sweating for 5-10 minutes until completely soft but not brown.
2. Add the chicken stock and lemon zest and bring to a simmer for 5 minutes. Add the watercress, cooking for another 5 minutes. Remove from heat and cool for a few minutes.
3. Place the mixture into a blender in batches and mix until smooth. Return to a large pot, season with salt and pepper.
4. Serve with crusty bread and garnish with watercress leaves.
Share this:
More Food & Drink / Lunch