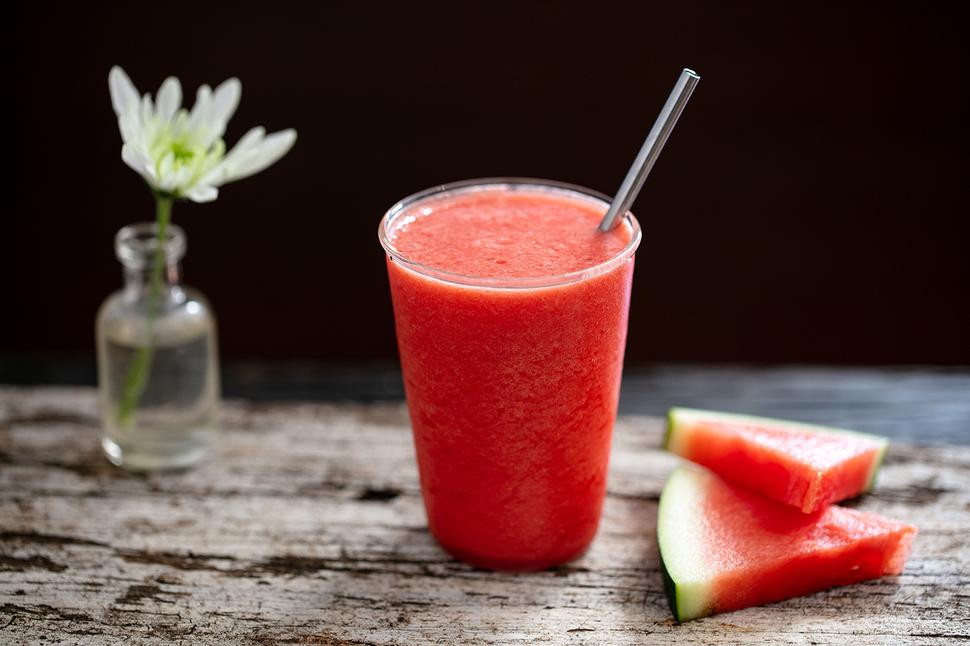 A Brilliant, Refreshing Watermelon Smoothie To Cool Down With
Purchase a large watermelon and eat it every way you can, because they'll be gone as fast as they arrived
Friday March 11, 2022
Ideally, find a watermelon with few pips for this smoothie to save having to sieve it. Turn this simple smoothie into a cocktail with a dash or two of vodka for an evening delight.
WATERMELON SMOOTHIE RECIPE
Serves 2
4 cups watermelon flesh, pips removed
1 cup frozen strawberries
¼ cup lime juice
1. Place the watermelon, strawberries and lime juice into a blender, blitzing until smooth.
2. Serve promptly as it is or on ice.
Share this: