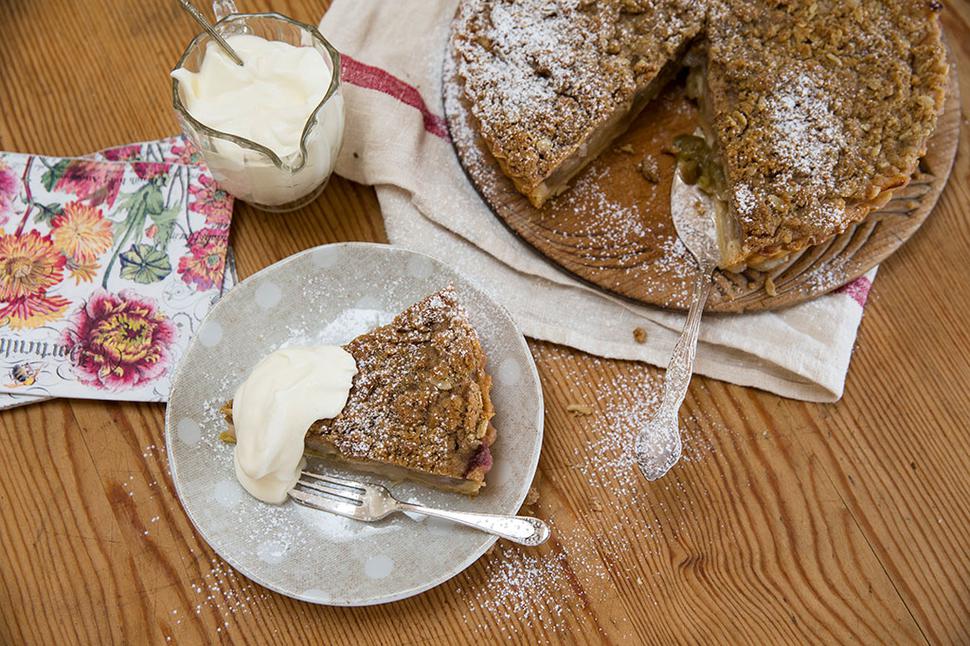 Weekend Baking Recipes
Wow your guests with these easy to bake treats
Friday July 24, 2015
With the rain pouring down and the heaters cranking inside, I was in the mood to bake. There's nothing more comforting and welcoming, after all, than homemade treats and I was brought up to always have something in the tins for unexpected visitors.
This apple and rhubarb tart is good at any time of day. I had a slice for breakfast with coffee — how's that for a decadent start to the day? For afternoon tea serve it with whipped cream, and for dessert, heat it through and serve with vanilla icecream. So easy to make, this tart will always impress.
Finding a good bran muffin is difficult these days. That's why it's best to make your own. Made with raspberries from the freezer, these muffins are at their best straight from the oven when they are sticky and warm. Rest them for 10 minutes, as this makes removing them from the tin easier, and serve with fresh butter. I like to freeze the extras to keep on hand for school lunches or for when you want a sweet fix.
Not all baking is sweet, of course. These olive cheese bites are great to have on hand when friends call in unexpectedly at wine o'clock. Use black or green olives, stuffed if you like, with the stones removed. Add a bigger than usual pinch of cayenne if you're feeling brave. These take just 10 minutes to make. Keep them in the fridge ready to place in a hot oven when visitors arrive. The crunchy, warm, cheesy pastry is always delicious.


Recipes:
• Apple and Rhubarb Crumble Tart
Share this:
More Food & Drink / Recipes