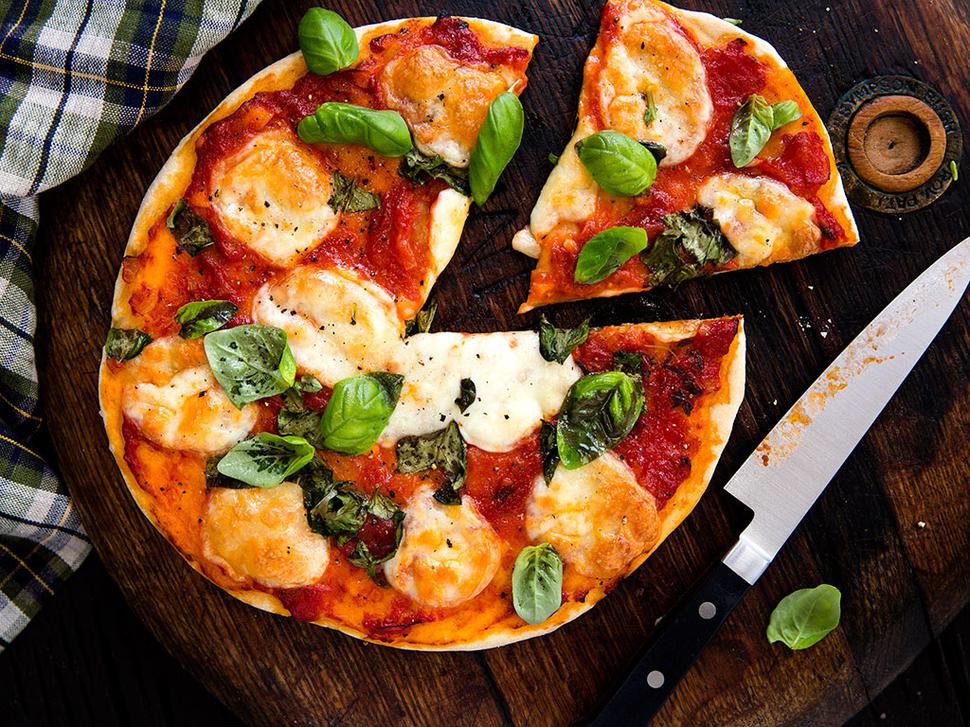 3 Weekend Lunch Recipes
This warming menu is perfect for lunch with friends
Friday June 26, 2015
A bunch of my favourite bright red tulips inspired me recently to throw an impromptu mid-winter lunch party. Why? Because flowers are so cheerful and, after a bout of cold, wet weather and finding a small leak in the roof, I thought they would be the perfect centrepiece for a fun and relaxed gathering. A quick ring-around on a Saturday evening brought a flurry of guests scuttling through the rain for lunch the next day.
The key was to keep it casual with just fingers and forks for eating, and a warm and comforting menu that was fast and simple, based around a large salad.
Arborio rice is one of those staples you should keep on hand for emergencies and with a few key ingredients and creative thinking you can whip up a super-tasty risotto. I like to use plenty of garlic, parmesan and, of course, a good quality stock. I added mushrooms and chicken for a wholesome meal and doubled the recipe to feed all the guests — all of whom were roped in to take turns stirring the risotto.
I had a request for margarita pizza which, with its simple topping, was no problem. Getting the dough rising early in the morning meant there was only last-minute cooking to ensure the pizzas were served crisp and super-hot, straight from the oven. An intense home-made pizza sauce is preferable, but if time is not on your side a good quality bought one will be just fine. For a drinks party, try dividing the dough into 20 and making mini-bite pizzas.
I have bit of a soft spot for pears, blue cheese and thyme, so this jalousie was perfect for the dessert. Two sheets of light puff pastry are filled with your favourite filling to provide a taste of sweet and savoury in one. In summer, plum and almond is a taste in heaven. Finish with a good dollop of lightly whipped cream and even add a drizzle of honey for a sticky delight.

Recipes:
• Chicken, Mushroom and Lemon Risotto
Share this:
More Food & Drink / Recipes