Gastronomic Delights in Store for Wellington on a Plate
We look at some of the highlights of next month's Welly on a Plate food festival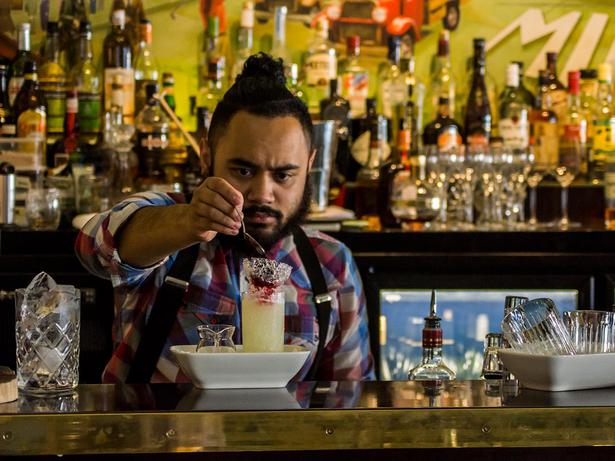 Wednesday July 12, 2017
The name of Ray Leota's cocktail entry into this year's Wellington on a Plate festival gives a hint of its road to fruition, but the story behind "Sonntag's Journey" is a lot more involved than coming up with a few flavour combinations in a glass and serving them with a plate of tapas.
The award-winning mixologist from Coco at the Roxy in the Wellington suburb of Miramar has collaborated with the restaurant's head chef, Nic Spicer, to create a unique interpretation of this year's theme "Celebrating food as part of New Zealand culture" — a traditional Samoan Sunday lunch. As well as being the German word for Sunday, Sonntag is also the half-Samoan, half-Hawaiian bartender's middle name.
In the traditional Samoan way, the gregarious 29-year-old's family is involved with the preparation of the feast too — local small-goods company Harrington's is supplying an enormous pig, which Ray and his mother will transport to Auckland in the back of a truck, stopping along the way to get rocks from Waikato rivers, and sourcing taro and taro leaves once they get to his uncle's place in South Auckland.
READ: 10 Winter Cocktails to Warm the Cockles
The pig will be cooked in a traditional Samoan umu (outdoor oven) using the rocks and taro leaves, then vacuum-packed and taken back to the Roxy ready for Nic's spiced pulled pork sliders. These will be made with taro discs instead of buns, with a cylinder of pulled pork and slaw between them and topped with a chilli chipotle sauce containing Roxy Cherry Karma Cola — a beverage drink made exclusively by the local drinks company for the theatre.
"To me, it's like a Sunday lunch in miniature form," Ray says. "We always eat taro, pork and salad. This version of that meal is just presented differently."
Meanwhile, liquid fat from the pig will be mixed with whisky and re-aged in an oak flask, ready to be used in the accompanying Sonntag's Journey cocktail. Here's where things get really freaky — the sliders will be served on top of the drink — the fat-washed whisky, maple, vanilla and orange — which will be levitating. Yes, you read that correctly: the glass will be floating.
I can personally vouch for this — Ray gave me a demonstration of a glass sitting atop a black disc held magically in place a couple of centimetres above a little black box, thanks to the power of magnets. It is very impressive, and, as Ray jokes, certainly elevates the drink to the next level.
It's hard to imagine a drink that cool will come off the bar's menu after Welly on a Plate, which runs from August 11-27, but be warned the special pork will probably only stretch for the 17 days of the festival.
And the two-time winner of the Welly on a Plate Cocktail Wellington award will find out if he'll take away another title at the Festival Awards on August 31.
Being this inventive is nothing new, however, for this suburban eatery, which was opened following a $6 million refurbishment of the art deco cinema building in 2011 and which takes its movie and food connection to the limit.
Formerly known as the Capitol, these days the independent cinema is a family business, co-owned by the likes of film editor Jamie Selkirk, Weta Workshop founder Tania Rodger and well-known Wellington foodie personalities Valentina and Daminda Dias, as well as Ray Letoa himself. The creativity of its owners is reflected in the food and beverage offerings.
READ: 3 Wellington Eateries to Try
People travel from all over to attend its unique events, such as Eat the Film, an immersive dining experience used to launch a new menu, where the food is themed around a movie. The current dinner menu is Into the Woods, which was launched with a screening of Pan's Labyrinth; the food offerings include a Forest Floor small plate of mushroom panna cotta, beetroot, fennel and nasturtium.
Other events the cinema is hosting during the festival include Feast Your Eyes on August 12, featuring an indoor hangi and a screening of Hunt for the Wilderpeople, and Odditeas on August 25 and 26, with a cocktail menu accompanied by a fantastical three-tiered afternoon tea.
"Wellington on a Plate goes hand-in-hand with the direction [the Roxy wants] to go in. It's more thematic, it's more about the experience," Ray says. "We've got a blank canvas we can do whatever we want on. We take watching a movie on a big screen and translate that into whatever you're eating."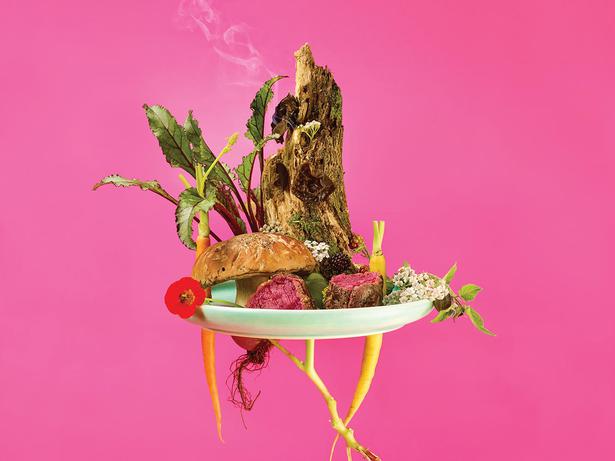 The rise in popularity of neighbourhood dining is also evident over in Brooklyn at The Salty Pidgin, a stylish contemporary bistro and garden bar owned by Amy Gillies (ex-Capitol) and her wine guru partner J.P. Henderson.
The pair took over the long corner site in 2015, and since then have garnered a loyal local following. A pigeon foot is its symbol, and the glowing sign featuring it fixed to the building's narrow front reminds of the Batman insignia beamed over Gotham City, calling diners (and lovers of the excellent craft beer they have on tap) from all over the city.
The furniture maker-turned-chef went back to her roots to help transform the former sports bar into a light and welcoming space — it's one of the few restaurants in Wellington to have a real fireplace.
Amy describes her style of cooking as relaxed — "I like to have fun in the kitchen" — and sources ingredients locally as much as possible; the mushrooms come from a forager based in Nelson. Her most popular dish? Crispy cauliflower with harissa mayo, a menu staple, although she says her regulars respond well when she experiments.
"As a restaurant you just want to be consistent and solid," Amy says, "and a place that people will come back to. You don't want to be the next flash in the pan."
Flight Club is The Salty Pidgin's flagship event for Welly on a Plate on August 17, a seven-course degustation "of all things winged", from skate and quail to muttonbird and, yes, pigeon.
• Coco at the Roxy is at 5 Park Rd, Miramar, visit Cocoattheroxy.co.nz; The Salty Pidgin is at 5 Todman St, Brooklyn, visit Saltypidgin.com. Tickets are on sale now, for the full programme visit VisaWOAP.com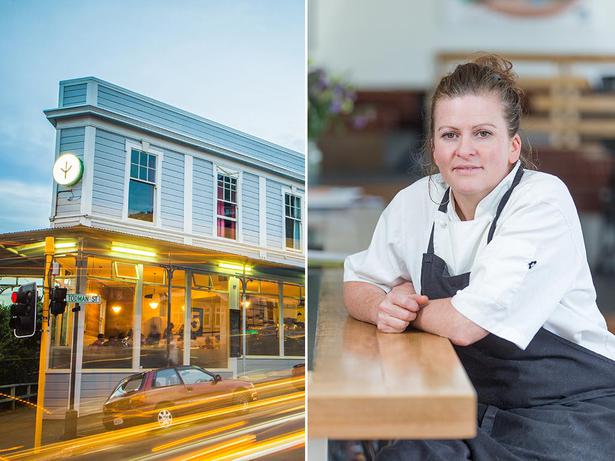 The Salty Pidgin and Amy Gillies. Pictures / Supplied
CHEF COLLABORATIONS
Now in its ninth year, the Visa Wellington on a Plate food festival is a "culinary takeover" of the region, stretching as far north as Kapiti and the Wairarapa and including the Hutt Valley.
There are hundreds of events on its programme and some of the highlights include chef collaborations between Ben Shewry (Attica, Melbourne) and Ortega Fish Shack and Bar; Culprit's Kyle Street and Jordan Macdonald and Shepherd; and Roots' Giulio Sturla and Whitebait.
Returning for 2017 are the Rimutaka Prison Gate to Plate dinners prepared by prisoners, who have been mentored by chef Martin Bosley, which are eaten at the prison in Upper Hutt. 
Share this: