We Sample What's On The Menu For Wellington On A Plate 2018
We visit the capital for a special sampling of what WOAP has to offer this year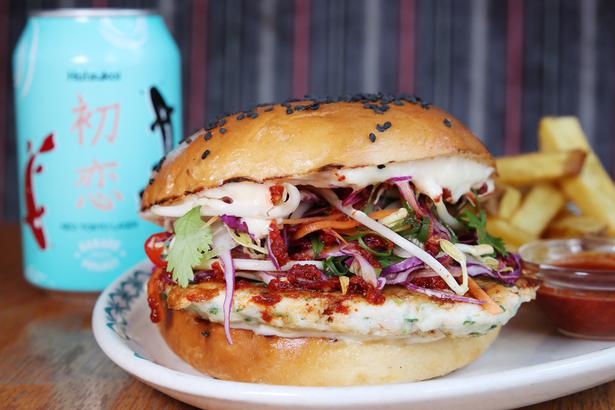 Thursday July 5, 2018
Now in its 10th year, Wellington on a Plate is taking its latest milestone as a chance to celebrate, choosing "party" as the theme for the expansive, 17-day food festival.
This means every restaurant had this in mind when creating the one-off events, special menus and cocktails (which were all pitched back in the summer months — some serious planning goes into this festival) adding an extra element of fun to a concept that's already very enticing.
Special guests from overseas are always a highlight, with the likes of Ron Finley "The Gangsta Gardener" heading over from Los Angeles this year. During a trip to Wellington, Viva sought out some of the best local talent you'll find at the festival.
READ: Wellington On A Plate Celebrates Its 10th Birthday With A Delicious Line-Up
CROWD FAVOURITE
Each year, the response to Burger Wellington is phenomenal and it's only gained momentum since its launch in 2010. Apparently, the competition is almost all anyone can talk about in Wellington, which isn't surprising given that restaurants put some serious thought into what they're serving.
First on my list was Wellington Boot Company's Mao Khaang Burger — a brioche bun filled with a Thai fishcake, a quick pickle, nam jim mayo, cucumber, chilli and mint. Most restaurants choose a Garage Project beer to match (in this case a refreshing Japanese-inspired Hatsukoi pilsner) and if the combo is perfected, both are likely to sell at breakneck speed. Restaurant-goers vote on their favourite, with one burger and beer match coming out on top.
There are dessert burgers, vegetarian options and plenty of ambitious combinations — click here to see all of the burgers on offer.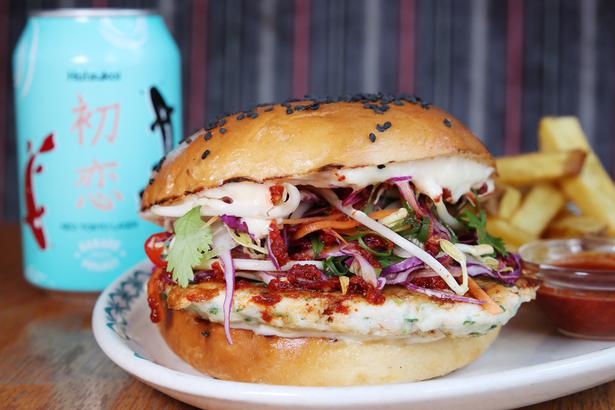 WBC's entry into Burger Wellington. Photo / Supplied

IN THE MIX
With a creative cocktail menu that's redesigned weekly, the only constant at Forresters Lane is change, making it a great bar for those with a taste for adventure. When I visited, they were dreaming up specials with a Jurassic Park theme, including an ode to the famous 'Margarita Man' from Jurassic World (whose response to swooping pterodactyls is to carefully balance two margaritas as he makes an escape).

For the festival, they're hosting 'We Cordially Invite You to Party': a cocktail-making masterclass alongside the like-minded drink experts at Six Barrel Soda. Both parties make the most of each season by bottling and preserving the best fruits and veges for later use. You'll learn how to make your own cocktail syrups and pick up the skills you need to get inventive at your next soiree. Tuesday August 14, $75 per person. Forresters Lane, 2 Forresters Lane, Te Aro

Or, if you're after a family-friendly class, you'll find it at Carrello del Gelato in Oriental Bay. At 'It's a Sweet Life' you'll learn the precise science of gelato-making and get to take a tub of your luxurious creation home. Various times, Saturday August 18, $49 per child (including accompanying adult). Carrello del Gelato, 228 Oriental Parade, Oriental Bay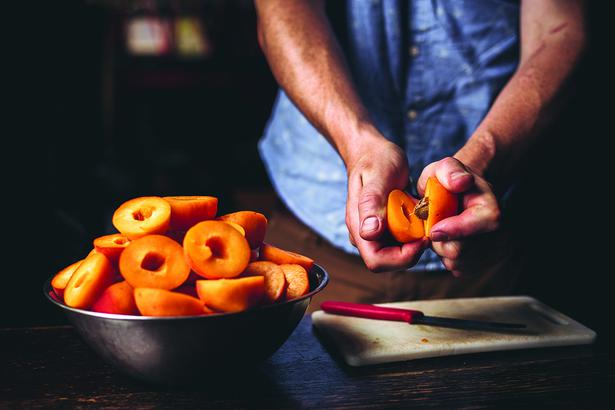 SPILL THE BEANS
A favourite part of the trip was a coffee and craft-chocolate matching session with Luke Owen Smith (who runs speciality importer The Chocolate Bar) and Jonny Calder from Coffee Supreme. They ran through a few of the matches they're trying as they finalise the classes for the festival, resulting in plenty of interesting, fruity and complex flavours as they brought out the best in each other.
The final choices will depend on what their suppliers have available at the time, but you're guaranteed to leave knowing a lot more about these fascinating beans than when you started. A few of the "on-the-go" classes are designed to be slotted in before work. Wednesday, August 15-Sunday August 19, $25-$50. Coffee Supreme Midland Park, 31 Waring Taylor St, City, and Customs Brew Bar, 39 Ghuznee St, Te Aro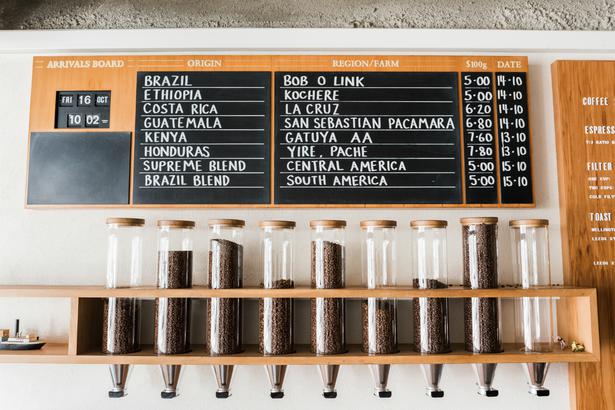 WASTE NOT, WANT NOT
Hillside Kitchen's day-to-day dedication to sustainability is admirable, and owner Asher Boote is taking things a step further by leading the kitchen for a series of 'All Taste, No Waste' dinners.
They'll use produce from the charity Kaibosh, which rescues food that would have otherwise been thrown away to feed people in need. Students from WelTec will be in the kitchen with Asher and proceeds from the dinner will go back to supporting the charity. Win, win. Tuesday August 14-Thursday August 16, 7pm-10pm, $100. Bistro 52, WelTec, 52 Cuba St, Te Aro.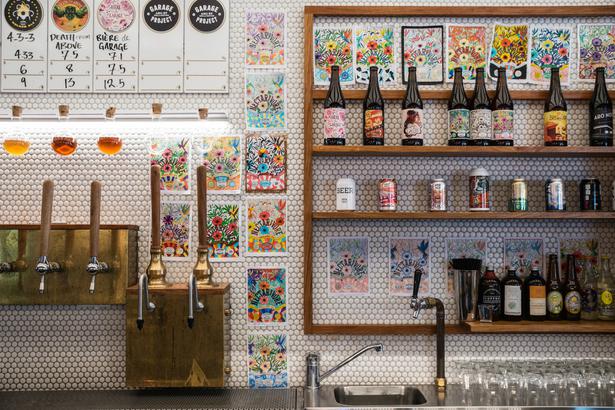 HOP TO IT
It's worth making a trip to Wellington just for the epic festival that is Beervana, which showcases the country's best craft beers. Among the drawcards is the chance to try flavours made specifically for the festival and meet their makers.
One of our favourite breweries, Garage Project, has even been making an enthusiastic foray into the world of natural wine, releasing a few experimental drops under the name Crushed. Friday August 10-Saturday August 11, multiple sessions, from $45. Westpac Stadium, 105 Waterloo Quay, Pipitea. Visit Beervana.co.nz
• Visa Wellington on a Plate runs from August 10-26. For the full programme, visit Vwoap.com
Share this: