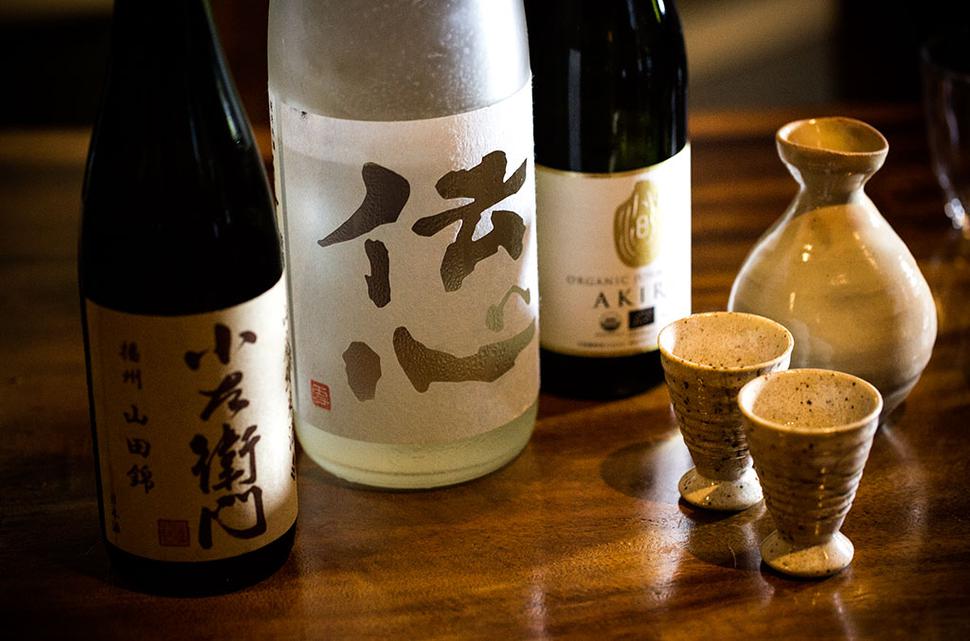 What Makes Good Sake?
Like wine, a good sake should have delicacy, complexity and balance
Saturday Aug. 1, 2015
"I am a complete sake novice,"
I confess to Masu sommelier Meg Abbott-Walker as we sit down to a tasting she's assembled for me of Japan's compelling, but sometimes confusing, national beverage. I admit that I grapple clumsily with the sakes on a restaurant list and am completely thrown by a line-up of bottles in a shop, reverting to the classic greenhorn manoeuvre of choosing something mid-priced with the prettiest label if advice is not on hand.
In judo terms I'm but a white-belted beginner. Abbott-Walker on the other hand, who was named Outstanding Wine Service Professional at the recent Lewisham Awards for her work with wine and sake at Masu, is a veritable black belt and the perfect sensei for my first steps into sake.
"I always enjoyed sake when I was young and living in Auckland," Abbott-Walker tells me when I ask what sparked her interest. "Then when I was in Melbourne working in hospitality, I ended up in Nobu, where I started learning more about it and became fascinated.
"It's so varied," she says of sake's attraction. "It can be so delicate or a very robust drink. It has real personality."
We taste the first sake — the Ippongi Denshin "Yuki" Junmai Ginjo — that's romantically made using melted snow.
Abbott-Walker pours this particular example into a wine glass, rather than the traditional choko drinking vessel, to highlight its aromatics which, to get my bearings, prompts me to ask if there are any parallels with wine.
"There are comparisons with wine," she says. "However, while wine is amazing in that you can describe it in all these evocative sentences, sake has a different vocabulary — it relates more to texture, mouthfeel and weight, and often requires using your hands as well as words to describe."
This first sake feels light and silky, is dry and subtle with a fresh apple-like character and fragrant grassy notes. It's from Fukui in the foothills of Mt Hakusan, and the cooler temperatures of this region result in a longer fermentation time that makes for smooth and delicate styles.
It can be found in the "delicate, feminine, pure" section of Masu's user-friendly sake list, which Abbott-Walker has helpfully arranged by style, as well as providing a tasting note and a Sake Metre Value (SMV) sweetness level for each. This immediately makes the list feel less daunting.
"The biggest thing for me was a lot of the lists you see in New Zealand can be confusing even for someone who knows about sake," she says. "I wanted to demystify sake and so divided them into flavour profiles, with enough information to help — such as alcohol percentage, region and brewery — but not so much as to overwhelm."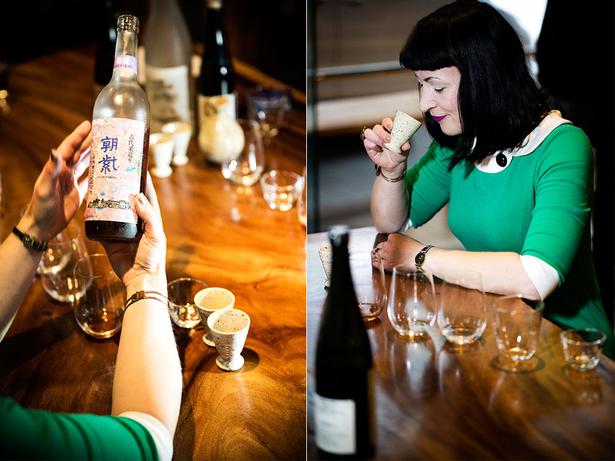 UNDERSTANDING SAKE
Sake is a fermented alcoholic drink made from rice: that I do know. However, Abbott-Walker coaches me on the specifics of its production and what to look for on the label to get an idea of quality and style.
"Sake is a vague world with a lot of grey areas, legally and stylistically, and is not as clear-cut as wine," she tells me.
"There are four basic ingredients: water, rice, koji and yeast, but they don't contribute a specific flavour. Sake rices can give very different styles, but have a broader effect than grape varieties have on the character of a wine. The best thing to understand is the process.
"First, the rice is polished to remove the outer layers that contain the protein and fats to make a sake that's more delicate and refined," she elaborates. "The more that is removed, the more delicate the sake will be."
This level of polishing and quality can be ascertained by the sake's category, which in ascending order starts at Junmai, then moves up through Junmai Ginjo to the highest expression, Junmai Daiginjo. Honjozo is another type, which indicates alcohol has been added and which can make for a lighter and sometimes fragrant style, with higher examples sporting the terms Ginjo and Daiginjo alone.
Water is important to a sake's texture and flavour, through the washing and steaming of rice after it's polished and as part of the ferment. It is then inoculated with the "koji" mould that turns its starches into the sugars required for fermentation, which has an impact on style, as does the yeast selected that provides aromas and flavours.
Like wine, a good sake should have "delicacy, complexity and balance", according to Abbott-Walker. Both drinks also share a diverse spectrum of styles, highlighted by the juxtaposition between the first and the next sake I try, the Akira Organic Junmai from the Ishikawa region. Made from eating rice, this has a far earthier feel than the last sake, with a savoury mushroom character.
This is part of the Fuyu flight, a selection influenced by the winter months and one of the themed tasting flights Masu offers in the sake appreciation packages available to those booking its Obi Room. Sheltering from the chill outside, it seemed an appropriate line-up to explore.

SOME LIKE IT HOT
With winter in mind, I wondered aloud what was behind drinking sake warm.
"Traditionally it was a climactic decision: when it was cold outside you'd warm them up," says Abbot-Walker. "While this would tend to be done with lower-grade sakes, there are premium examples that are good warm, but these need to be full in favour as alcohol can overpower their fragrance. Some traditional styles retain their character and even improve warm, but you'd be disappointed if you drank daiginjos warm."
So I try the next sake both cold and warm. It's the Kozaemon "Banshu" Junmai from Gifu, a yamahai sake made by a method that produces a more rustic, gamey sake with pronounced acidity. Abbott-Walker says its bolder flavours make it suitable for being drunk warm,
It's a highly savoury style, with rich Vegemite flavours cut by a fresh line of acid. When warmed it softens noticeably and the palate broadens.
"Warmed, this goes well with wagyu," Abbott-Walker says. "It works with the melty fat."
My appetite is well and truly whetted and we move on to the topic of how well sake works with food.
"Its umami character means that it's great with food, and not just Japanese cuisine," Savoury umami has long been recognised by the Japanese and is now recognised more widely as the fifth basic taste. "When you get a high umami sake and a miso dish, instead of cancelling each other, umami levels build on each other.
"Cheeses are fantastic with sake as their savouriness works well with the sweet and savoury character of sakes — the match of parmesan and sake rocks!" Abbott-Walker enthuses. "But food matches don't have to have umami. Delicate fish dishes with herbs suit a junmai ginjo, while spice goes well with sweeter styles of sake and doesn't fight the acid, which is much lower than that in wine."
We finish the tasting with a couple of eclectic Kikusakari sakes from the Kiuchi Brewery in Ibaraki. First up is the "Asamurasaki", a sake that's rare because it is made from red rice. I'm totally smitten by its tart apricot flavours reminiscent of a lambic fruit beer, which combines with a hint of smoke and savoury yeasty character.
The other is the highly aromatic Junmai Taruzake that's been aged a week in cedar barrels: an off-dry style with intense notes of pepper and spicy wood over white peach fruit.
It's been a gentle introduction to the diverse pleasures of sake, but makes me vow to be more diligent in the pursuit of greater knowledge. I may still have much to learn, but as they say in judo circles "chiri mo tsumori yamato nari" — "even specks of dust when collected can form a mountain."
Share this:
More Food & Drink / Wine & Drink