What's It Like To Live With A Chef? Inside The Life Of Han's Min Baek
The couple behind modern Korean eatery Han dish on their day-to-day reality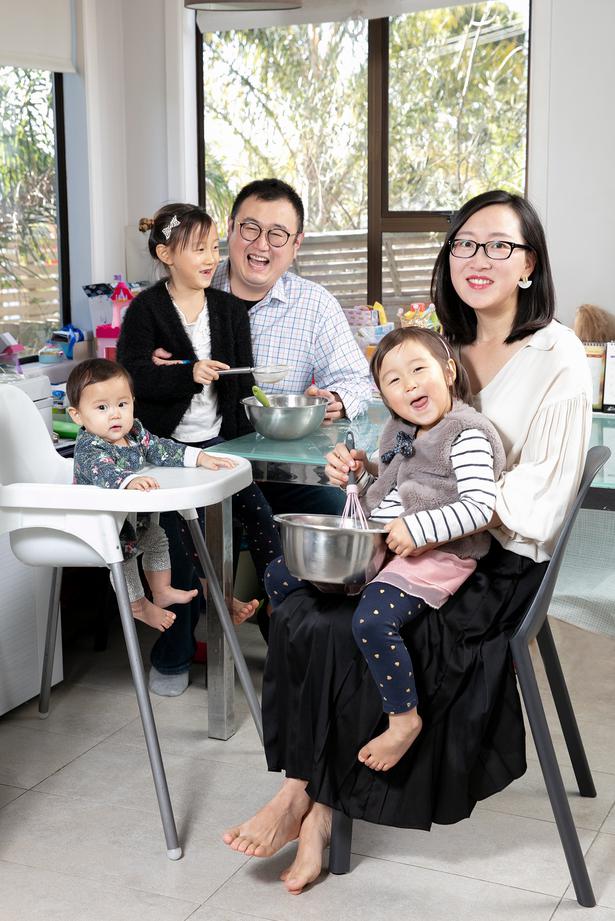 Thursday July 4, 2019
When chef Min Baek's kitchen team sit down to eat at the end of a busy service, he doesn't stick around to join them.
"I just want to go home," he says through smiling eyes. Because while Min is head of the kitchen at their modern Korean eatery Han, his wife Grace Kwon does all the family cooking, and the welcome scent of a home-cooked meal greets him no matter what time he walks in the door.
It might be a vegetable-laden Chinese hotpot to restore his weary bones; or simple, soul-soothing dishes from childhood, like kimchi soup.
READ: What's It Like To Live With A Chef? Inside The Life Of Culprit's Kyle Street
The couple met while studying in Korea when they were 24 and moved to New Zealand to study English 12 years ago. Young, hungry and free of commitments, Min climbed the culinary ladder, starting out in a Korean restaurant on Queen St and eventually sharpening his skills at Meredith's.
Now, with a young family — Yedarm (6), Amy (4) and Yeji (8 months) — and a restaurant of their own, they don't shy away from admitting that finding the right balance between work and family life has been a struggle.
"Basically, I've worked seven days a week for three months now," Min admits, a little sheepishly. Some mornings, when time and energy levels allow it, he will sit down for breakfast with Grace and the children, but other days sleep is the top priority.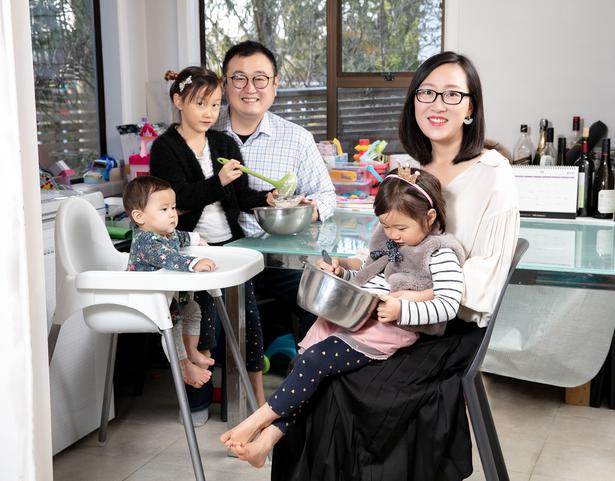 Min works 14-hour days, while Grace stays home, looking after the kids and fitting in paperwork for the restaurant around this. So who has the harder job?
"Having a restaurant is much easier than looking after the children," says Min.
"Ah, really? I think the opposite," says Grace, "I can ask the kids to do something, or tell them to help me, I can kind of control them. But the restaurant is unpredictable and it's really hard work."
Although it's hard to imagine Min — humble, softly spoken and kind-eyed — ever losing his cool, exhaustion and the stress of running your own business mean mood swings are an inevitable part of the job.
READ: Where Chefs Eat: Coffee Pen's Yas & Fumi Hisai Share Their Top Spots
Grace says that is one of the challenges of being married to a chef, "It's difficult to see him struggling and stressed, and physically it's really hard. It's hard to see as a wife."
The couple pause in mutual silence to recall the last time they went out for dinner, but they know it was before they opened Han, almost two years ago. Min says they have a hit list of restaurants for when they eventually find the time. "When we opened, I remember all of the restaurant owners and chefs who came in. They supported us and we really want to pay them back."
This month, they have another chef joining the team so Min can have one day off each week to have a rest, focus on being creative to grow the business, and do the little things that most people take for granted — like cook breakfast with his children, take his eldest daughter to Rainbow's End, and finally take Grace out on that long-overdue date.
Share this: