Where to Eat: Mary's
This new cafe has taken up residence in Ponsonby's old fire station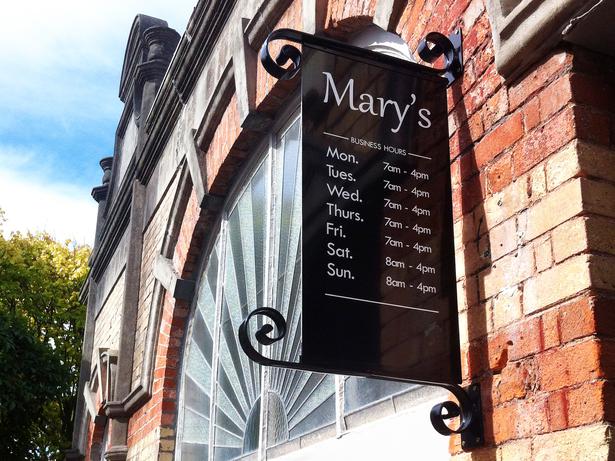 Monday April 13, 2015
Ponsonby's old fire station has played host to many businesses over the years — including a soft toy factory, newspaper publishing offices, a funeral parlour and, most recently, upmarket Japanese restaurant Soto.
The historic building has once again changed hands, this time under the direction of Tim Tohill, the Auckland foodie who brought us Grey Lynn's Jafa, Remuera's Shore Rd Cafe and Newton's Benediction.
With its high ceilings, exposed brick and old stained glass windows, Tohill jumped at the opportunity to occupy the 113-year-old space when it came up for auction.
"The guy who bought it was an old customer, and so we negotiated the lease and had a bit of a refit, which has taken about four months but, finally, it's up and running."
Opening today, Mary's kitchen serves old favourites such as French toast, muesli and porridge, plus more unusual dishes, including shakshouka and lamb's fry. There's also a cabinet generously filled with sandwiches, muffins, cakes and slices made on the premises.
"If you're a day-time cafe, fundamentally, it's about good eggs and coffee," Tohill says. "We try not to be pretentious with our food. It's just basic, good cooking."
— Mary's, 13 St Mary's Rd, Ponsonby, open 7 days.
Share this:
More Food & Drink / Favourite Cafes