Where to Go: Open Table cafe, Ellerslie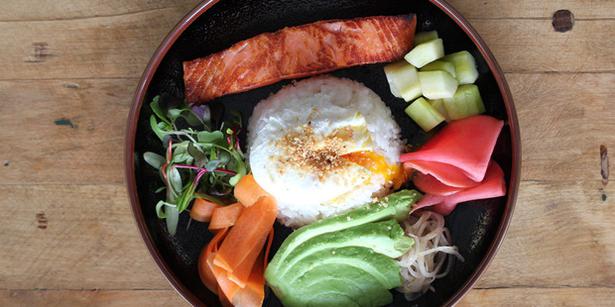 Wednesday Oct. 1, 2014
Never underestimate the power of community - the presence of Open Table, the new bustling cafe in Ellerslie, is testament to it. The pleasures and pitfalls of opening a cafe have been felt intimately by owner Hannah Feenstra over the past 18 months - she fell into a battle with a liquor store that happened to be vying for the same space on Michaels Ave.
In the end, local will for a day-time hub won out against booze, and Open Table was born. But not without assistance. Feenstra's Kickstarter campaign rallied an impressive $20,000 from the generous Ellerslie community, providing the necessary cash to begin demolition and start serving properly delicious cafe fare and coffee.
The space is low-key but accommodating, calling on the aesthetic assistance of Chris Stevens from ctrl Space. Pastel blue paint washes over exposed concrete in places, and Vitrine furniture is littered throughout, including tables that were once used by the Russian Army. Outside are benches and long tables, primed for sun lapping, but your table won't matter once you tuck into the food.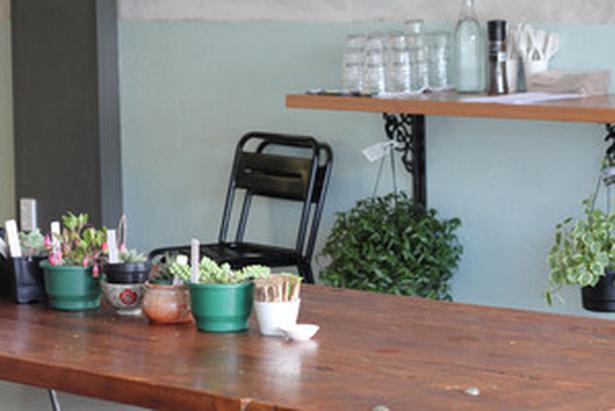 For breakfast, have the Japanese salted salmon with pickled vegetables and a poached egg atop rice, or indulge in the baked ricotta, complete with poached fruit, candied pistachios and a freshly baked cinnamon roll, courtesy of Bread & Butter.
Lunch offers equally solid contenders, such as the skirt steak with chimichurri and a three-cheese macaroni with cauliflower.

• 62 Michaels Ave, Ellerslie. Open 7.30am-3.30pm, Monday to Friday, 8am-4pm on weekends.
Share this:
More Food & Drink / Favourite Cafes