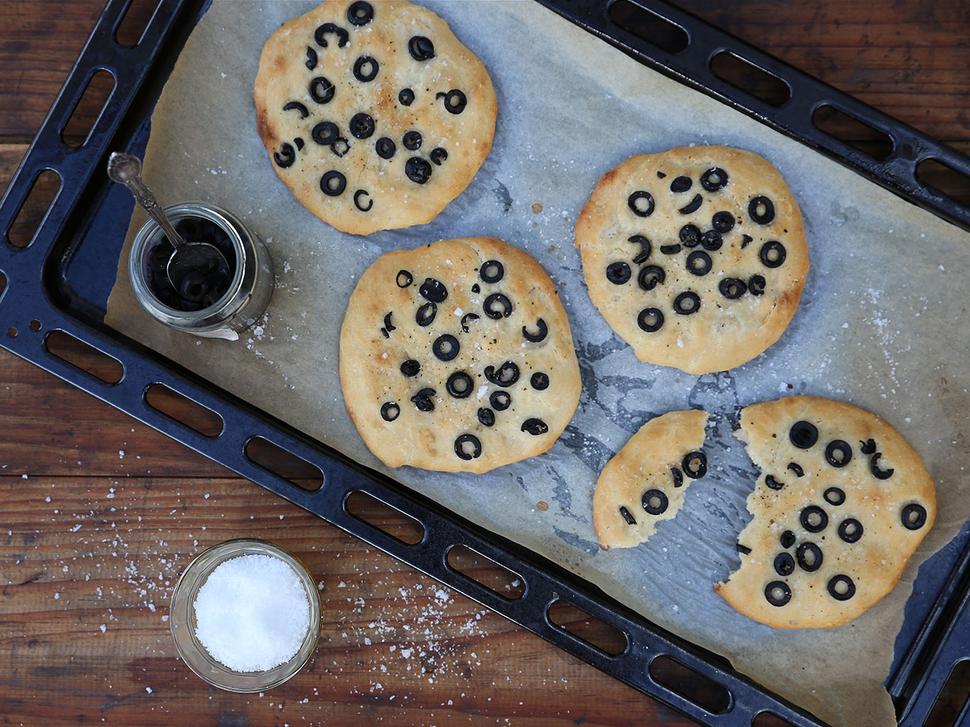 White Pizza Recipe with Black Olives
Try this simple white pizza recipe from Eleanor Ozich
Thursday Oct. 22, 2015
Simple things still take me by surprise, like these lovingly-made soft white pizzas topped with a little olive oil, flaky sea salt and thinly sliced black olives. The thin spelt flour dough is roasted until golden, and ever so slightly crisp on the edges. Something to be eaten warm from the oven.

WHITE PIZZA WITH BLACK OLIVES
Serves 6
Dough
• 3½ cups spelt flour, plus a little extra for kneading
• 3½ cups warm water
• 2 tsp dried yeast
• 2 Tbsp olive oil
• 1 tsp sea salt
• 1 Tbsp honey
Topping
• 1 cup black olives, sliced
• Olive oil for drizzling
• Flaky sea salt
• ground pepper

1. Place all of the dough ingredients into a large bowl. Combine using a fork, until the dough starts to come together.
2. Turn out on to a well floured bench, and then knead for 5 minutes or so, until the dough begins to feel elastic.
3. Place the dough in a lightly floured bowl, and cover with a damp cloth. Leave in a warm place to rise for about an hour or so, or until doubled in size.
4. Gently press down in the middle of the dough to knock out the air, then divide in to 6 balls.
5. Preheat the oven to 220C, and line a large baking tray or two with baking paper.
6. Roll the dough out in to mini size pizzas, about 1 cm thick. Drizzle with olive oil, season with sea salt and scatter the olives on top.
7. Bake for 12-15 minutes, or until golden brown around the edges and slightly crispy. Enjoy warm from the oven.

• For more from Eleanor Ozich see petite-kitchen.com  
Share this: