White Rocky Road Recipe
Pretty and tasty, try this rocky road delight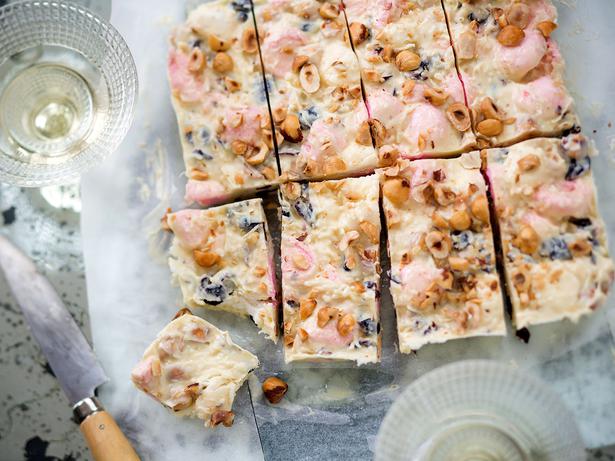 Friday Feb. 13, 2015
WHITE ROCKY ROAD
Makes 20 pieces
• 2 cups marshmallows, cut in half
• ½ cup cranberries
• ½ cup coconut
• ½ cup hazelnuts, coarsely chopped
• 300g white chocolate
• 25g butter, chopped into pieces
• 2 Tbsp chopped hazelnuts for topping
1. Line a 20cm x 20cm tin with baking paper.
2. Place marshmallows, cranberries, coconut and half cup of hazelnuts in a large bowl.
3. Break up the chocolate and place in a heatproof bowl with the butter. Place over a simmering pot of water until mixture is smooth.
4. Pour on to the other ingredients and mix well. Spoon the mixture into lined tin and smooth the top. Sprinkle with chopped hazelnuts. Refrigerate for 30 minutes before cutting into pieces.
Share this:
More Food & Drink / Recipes