White Wine Sangria Ice Block Recipe
Try this recipe for White Wine Sangria Ice Blocks from The Ice Block Book
Wednesday Dec. 14, 2016
In The Ice Block Book, English couple Karis and Dominic Gesua share their favourite ice block recipes.
WHITE WINE SANGRIA ICE BLOCKS
Serves 4
Preparation time: 10 mins
Freezing time: 6 hours or overnight
Serve this ice block to wow your friends and garnish with any leftover edible flowers. Try tying ribbons around each ice block stick before presenting them to your guests to make the ice blocks look extra special.
READ Coconut Water Surprise Ice Block Recipe
Ingredients
80ml white wine (the sweeter the better)
220ml white grape juice
A small handful of hulled and diced strawberries
A small handful of pitted and diced peach
A small handful of diced blueberries
A small handful of peeled, diced orange
A small handful of diced red grapes
A small handful of chopped fresh mint
A few edible flowers (optional)
1. In a jug, stir together the wine and grape juice. Place a few pieces each of the fruit and mint into each mould. Pour the wine mixture into the moulds, leaving a 3cm gap at the top.
2. Place more of the fruit, mint and flowers, if using, into each mould. If needed, top up the moulds with any remaining wine mixture to leave just a 1cm gap at the top.
3. Insert the sticks with the stick-holders and place in the freezer.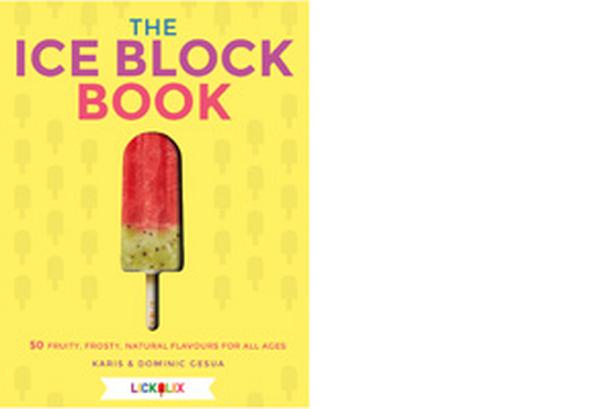 • Extract printed with permission from The Ice Block Book by Karis and Dominic Gesua. Photography by Rita Platts. $29.99. Published by Kyle Books, distributed by NZ Book Reps.
Share this:
More Food & Drink / Recipes