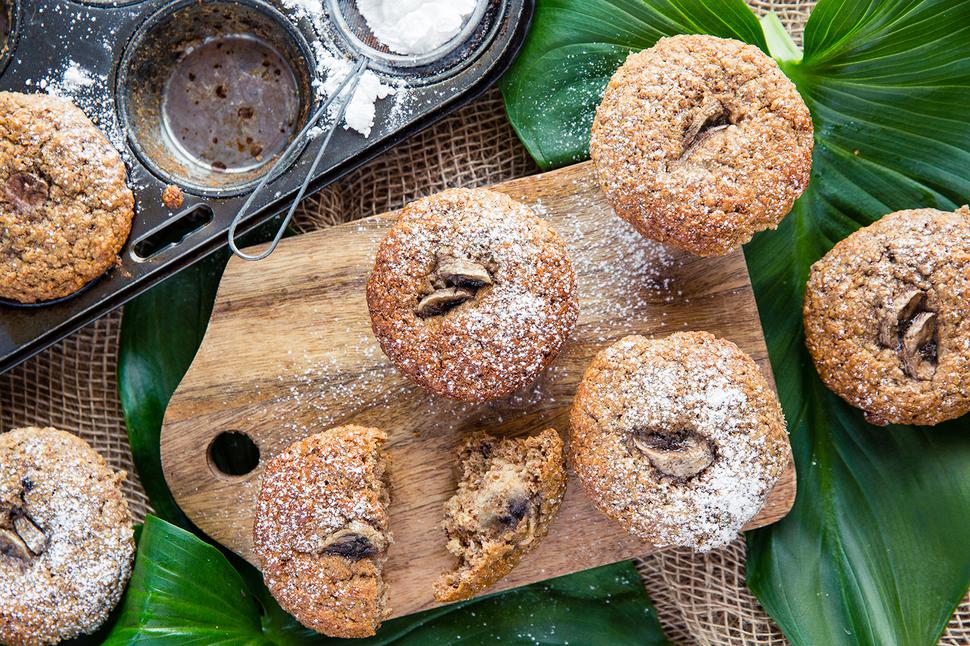 Wholemeal Banana & Bran Muffins
An oldie but a goodie, banana bran muffins are a classic for a reason
Sunday Sept. 8, 2019
Overly vigorous stirring of baking will make it a little tough, so go gently. These bran muffins are an oldie but a goodie. I like to eat them a little sticky and, like most baking, fresh is best. In saying that, these are also perfect for freezing and taking for lunches.
WHOLEMEAL BANANA & BRAN MUFFINS RECIPE
Makes 12
1 cup wholemeal flour
½ cup self-rising flour
1 tsp baking powder
1 tsp baking soda
¾ cup demerara sugar
1 ½ cups bran
2 medium bananas
1 egg
1½ cup milk
80g butter, melted
2 Tbsp golden syrup
1. Preheat an oven to 170C. Lightly grease a 12-hole muffin tin.

2. Into a large bowl place the flours, baking powder and soda, sugar and bran.

3. In another bowl, mash 1½ bananas, egg, milk, butter and golden syrup. Pour into the dry ingredients and stir gently until just combined. Slice the remaining half of the banana for the top.

4. Evenly spoon the mixture into the muffin tin. Place a slice of banana on each top. Bake for 18 minutes until just soft to touch.

5. Serve fresh, with or without butter.
Share this: