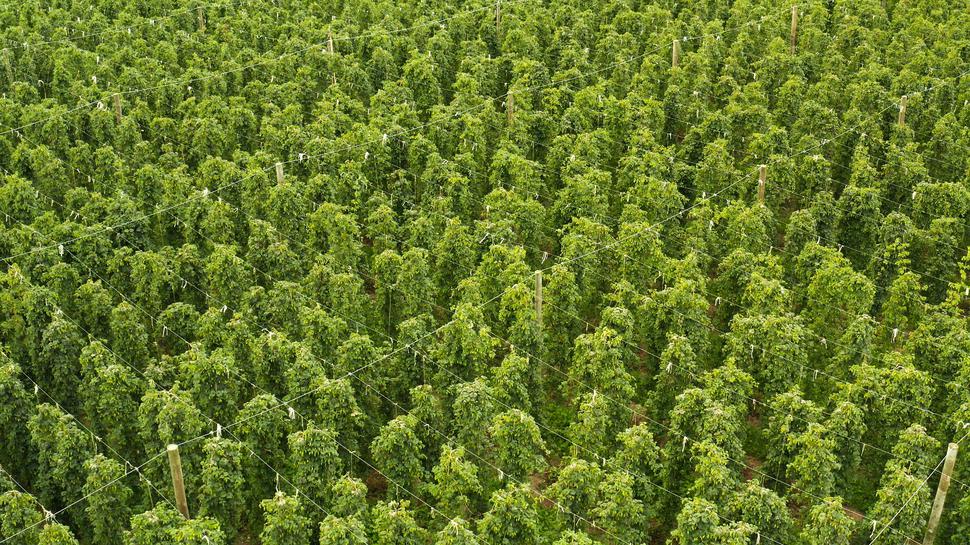 Here For A Good Time Not A Long Time: Why Fresh-Hopped Beer Is Winter's Most Exciting Brew
Johanna Thornton discovers fresh-hopped beer, which sees brewers go to great lengths to source its volatile key ingredient
Saturday April 11, 2020
Hop on over here while I tell you a story. A story that now feels like a distant memory. About a time when people could jump on planes, cram into hot sweaty vans and share pizza and beer together at the end of a long day.
READ: The Best Wine & Cocktail Delivery Services So You Can Enjoy A Drop During Lockdown
You see, this is a story about beer and the people who brew it and the lengths they'll go to create a special seasonal brew called fresh hopped beer.  Appearing once a year on supermarket shelves and at beer festivals celebrating its arrival in April and May (but not this year, of course), fresh-hopped beer is the result of a disruption to the yearly hop harvest in March as craft beer brewers descend upon Nelson's farms to bag up the plant before it's dried and transport it as quickly as possible to the brewery.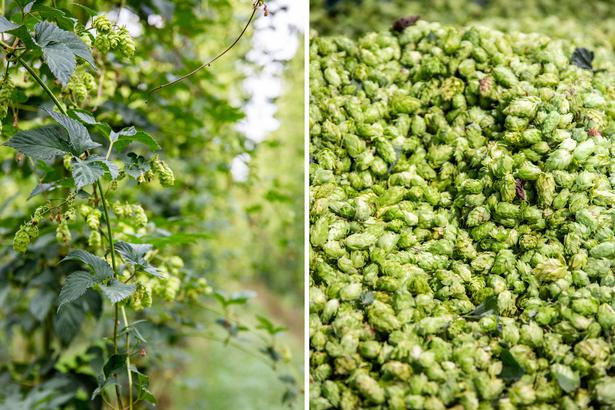 But wait, what are hops, you ask? Hops are one of four key ingredients used to make beer, along with water, yeast (for fermentation) and grains (usually malted barley) and the majority of the time it's used in dried pellet form.  It provides bitterness, complexity, stability and aroma to beer, illustrated by hoppy styles like IPA (India Pale Ale).
Using it fresh is a delicate operation because these vibrant green cone-shaped flowers from the hop plant humulus lupus begin to degrade six hours after being picked from the bine (see, you're learning about hops already). Hops can survive up to 24 hours before turning brown, not unlike grass warming on the top of a compost heap. It's a case of the fresher the better, with brewers likening working with fresh hops to cooking with fresh herbs over dried (if fresh herbs were only available once a year and had to be smuggled directly from a farmer). But unlike a sub-par pasta sauce made with dried basil, dry-hopped beers aren't inferior, they're just different. Fresh hop beers have green, grassy, fresh, oily and floral notes that some people love.
Tuatara on the Kapiti Coast is one of a number of breweries that release a seasonal fresh hop beer to celebrate the fresh hop harvest each year. Its location on a different island to the majority of the hop farms in the Nelson region means it's not a straightforward proposition to create it. This year the team challenged itself with transporting the precious hops in record time by chartering an Air Chathams plane to transport the loot, bringing most of the team along for the ride.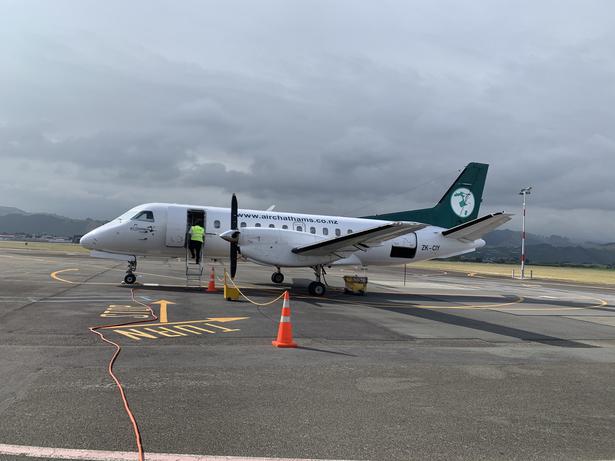 It's not the first time the 19-year-old brewery has taken drastic measures to race against the hop clock. It's created a fresh-hopped brew every year since 2012, with some exceptions. Its first hops haul was via a refrigerated delivery truck and a ferry ride back to HQ in Paraparaumu only for the hops to encounter an engineering hick-up with a faulty pump.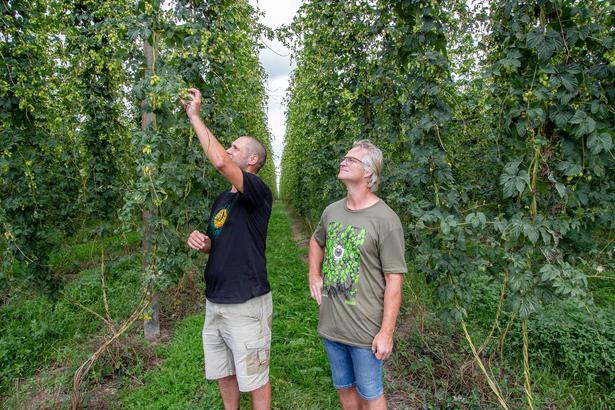 Tuatara head brewer Paul Roigard and founder Carl Vasta check out the crop. Photo / Supplied

Head of Tuatara Carl Vasta recalls the time the team flew 1200 kilos of fresh hops on a Sounds Air Cessna in 2016, with two of the seats removed to accommodate the haul. Last year they lost the whole 800kg harvest when the boiler failed just in time for the hops' arrival at the brewery. It was a painful loss, prompting the team to create a smaller brew at their experimental brewery The Third Eye using wild hops gathered from the Waikanae River. It's not a mishap they'd like to repeat.

READ: Why Hemp-Based Food Is On The Rise In New Zealand

Hops are volatile delicate crops, so the timeline to get the hops picked and sent back to the brewery and into the brew is strictly timed. Tuatara aimed for a three-hour return trip from Kapiti to the hop farm in Motueka and back to the brewery in Paraparaumu for this year's run.  The brew had to be started four hours before the addition of hops, with constant communication between the team on the hop-run and the brewery. "It's a matter of timing the plane with the brew," says Carl. "Hops can get there a little bit early but if they're an hour late that's a problem. We get one chance at making this beer and we make it only once."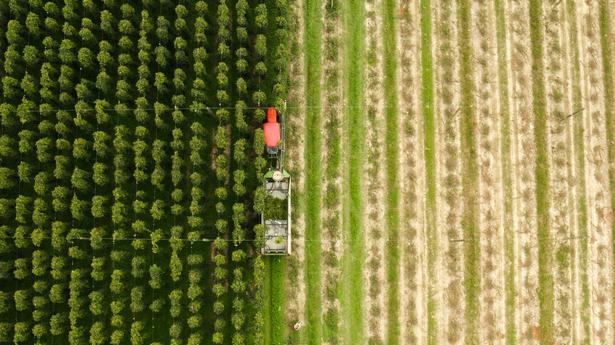 Hops are harvested during an intense 5-6 period in March. Photo / Supplied

New Zealand's hops supply, and one per cent of the world's hop supply, is mostly grown in the Nelson region where the microclimate for this beautiful plant is just right. Harvest happens once a year over the space of five-to-six weeks. At hops farm Mac Hops in Motueka, where the Tuatara team sourced its fresh hops, it's a testing time.

Mac Hops owner Brent McGlashan barely sleeps throughout the harvest. The hop drying process is the most critical stage of the harvest and he's lucky to clock two hours a night. It's an intense time for the fourth generation farm, which acquired more than 80 hectares in Upper Moutere in 2017 to keep up with the craft beer boom, taking the total to around 110 hectares worth of hops. "We've harvested 250,000 plants this year," says Brent. "In our biggest year we harvested 750,000 in the space of three months. That was stupid, don't try that."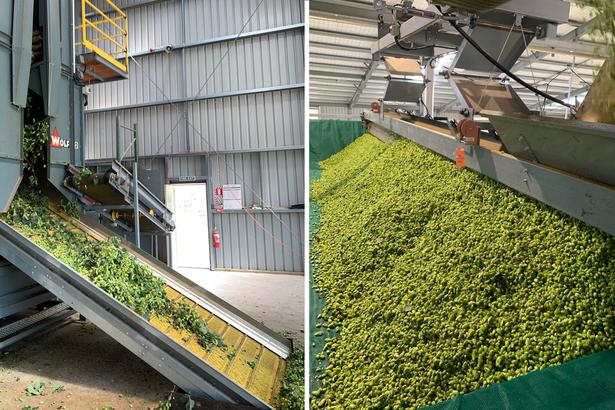 German hoisting machines inside the Mac Hops factory seperate the cones, leaves and sticks. Photos / Supplied

His factory houses German picking machines which hoist the bines from the floor, where they're stripped of their sticks and leaves and the flower cones separated. A cousin of the cannabis plant, its flower cones are similarly sticky and dank like marijuana with a nose-tingling herbaceous scent.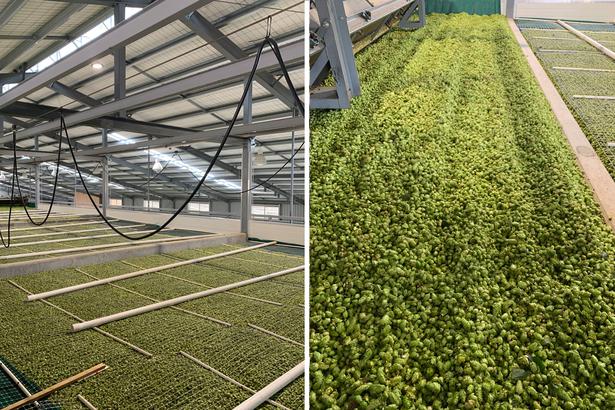 Freshly harvested hops ready for drying in the kiln. Photos / Supplied

Inside the drying kiln, the hops' moisture is taken from 80 per cent to 9-10 per cent over a matter of 5-6 hours. Normally the dried hops are sent to Nelson-based co-operative New Zealand Hops for distribution, but not on Tutatara's farm visit. The team bagged up 19 sacks containing 20kg of precious Motueka Hops (one of 19 varieties at the farm), destined for 8000 litres or 24,000 stubbies of a fresh-hopped hazy IPA it plans on calling Green Eye.

READ: Meet The Passionate Personalities Behind Auckland's Artisanal Offerings

How does the farm cope with brewers descending upon their harvest every year? Tuatara's head brewer Paul Roigard says they could probably do without it. "But I think they enjoy it. There's a good relationship between the brewers and the hops farmers on the whole. We need each other. We obviously really appreciate what they do and hopefully they appreciate what we do with their product. The beauty of fresh-hopped beer is celebrating that hop harvest and the seasonality of it."

This is Paul's first fresh hop harvest as head brewer for Tuatara, so it comes with added pressure. "For me it's not the easiest day. In some ways you'd love to just be focusing on the beer. Being a brew we do only once a year, we want to get it right."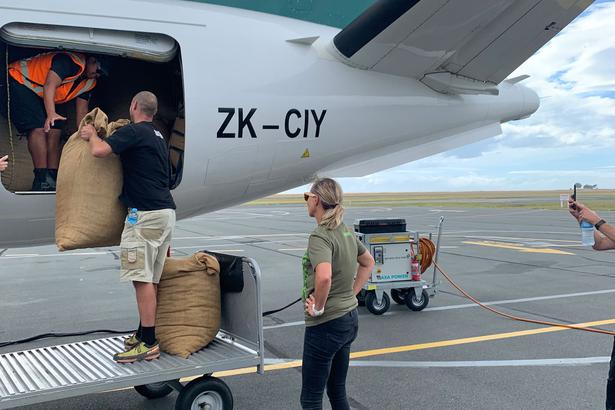 The Tuatara teams unloads the hops stash from the plane, en route to the brewery. Photo / Supplied

When the plane touches down in Kapiti, he can begin to relax somewhat, with the hops mission a satisfactory 15 minutes behind schedule. Here, the hop-filled sacks are hauled off the plane and shuttled into a company van. If it weren't for the team's Tuatara t-shirts it could be mistaken for a drug-smuggling operation. The cargo is just as precious anyway, destined for the boiling wort that awaits back at the brewery.

"We'll add the hops, pump what we brewed today on top of it, soak it for 10 minutes, then run it out to the tank," explains Paul. "What we're trying to achieve is to draw out the aromatic fruit flavours rather than any bitterness. It's a fast-moving process."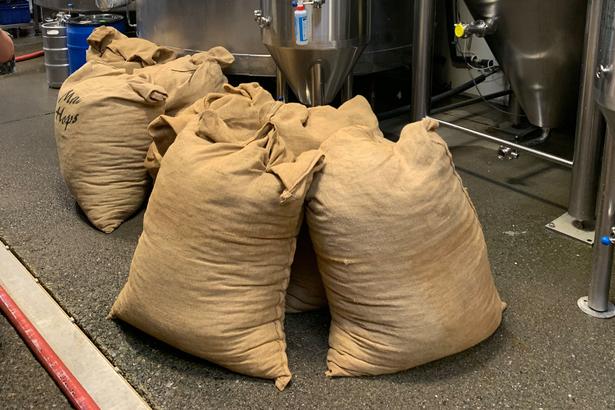 Back at the brewery, the hops is ready to be transferred to the boiling wort. Photo / Supplied

"We add the hops at the end of the boil," says Carl. "The longer you boil for, the more bitterness you extract, so by putting it in right at the end you'll extract a small amount of bitterness but not a lot of the flavour." All of those resinous oily flavours of the hop cone – it's their time to shine. "We allow contact time to pick up those flavours, pump it through a heat exchanger and into our fermenter. It ferments there for two weeks, and then it's sent to be chilled and run through the centrifuge before it's ready to be packaged."

What's he on about? When can you drink the beer? The glorious fresh-hopped beer is ready to be drunk in early April, when it begins to appear on supermarket shelves for a limited time only. "These beers are better drunk fresh as most IPAs are," says Carl. So get in quick.

READ: Why Gin Is So Popular On The Rugged Scotland Island Known For Its Whisky

Back outside the brewery, Carl is reflecting on the journey, a hazy pale ale and a piece of pizza in hand. It's a journey that has seen Tuatara grow from a shed on his farm in Waikanae to the behemoth it is today, including its purchase by DB Breweries in 2017. "A few of these tanks started off at the farm initially. When we moved here we never thought we'd fill this space. The fresh-hopped Cone Head was our first beer on this site on March 17 2012. We've celebrated that ever since with a hop harvest beer."

This year is no exception. "It's going to be a great beer."

• Find fresh-hopped beers at select New World supermarkets from early April until mid-May. Craft beer fans should check their favourite craft breweries (such as Behemoth, Garage Project, Sawmill, Panhead, Tuatara, Parrotdog and Urbanaut) online and via social media during lockdown for release dates and contactless delivery options.
Share this:
More Food & Drink / Wine & Drink