Why Heritage is Important to Guy Grossi
Aussie chef and personality Guy Grossi is to the Melbourne food scene what tomato is to Italian cooking. He tells Rebecca Barry Hill what he has planned for Auckland Restaurant Month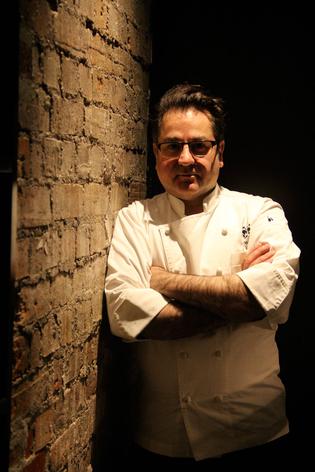 When you own one of the oldest, most popular restaurants in Melbourne, it's impossible not to stop and reflect on its history. "There are definitely moments when I think, 'if these walls could talk'," says Guy Grossi, on the line from Melbourne.
Most days though, the Aussie chef, author and My Kitchen Rules guest judge is too busy running his businesses, researching menu items, sourcing produce, mentoring staff, critiquing dishes or writing new recipes to sit back and muse — he's about to add two new cookbooks to his five-strong Italian arsenal.
Guy is also one of the international stars at Auckland Restaurant Month and will be cooking with Josh Emett at A Taste of Grossi Florentino at Ostro. The Italian restaurant started as a wine cafe and gangster-hang-out in 1900 and developed into a fine-dining establishment that lured the city's glitterati. Guy bought it in 1999 and set to work returning it to its Tuscan Renaissance glory, what with its elaborate murals, leadlight windows and chandeliers. Now Grossi Florentino, one of his many restaurants across the Ditch and in Bangkok, is renowned for its diverse approach to Italian food.
There's the Tuscan grill, where diners can have their meat flame-kissed on the woodfire, an homage to former owner Rinaldo Massoni, who came from a town near Florence. Then there's the traditional cellar bar, which focuses on old-school homemade pastas and ragus. The most luxurious setting is upstairs, where the chefs add flair to authentic Italian dishes. It's this part of Florentino that Guy is bringing to Ostro — and it's quite the tasting menu he has planned.
Think snow or mud crab to start, with radish, lovage (a sweet herb), ice plant (a sour fig), bunya nut (which, depending on availability, may have to be substituted for macadamia), and buckwheat to add texture. Traditional pasta dishes also feature a creative twist. His ravioli all'uovo (ravioli with an egg inside) comes with smoked ricotta, butter, sage, amaretti (almond macaroon) and aged balsamic. He also plans to showcase Fremantle octopus alongside New Zealand venison and suckling pig, with a mandarin dessert to finish.
"Heritage is really important to us," Guy says. "The flavours of the past and the fundamentals of Italian cooking. Our history enhances what we do, rather than puts the shackles on us."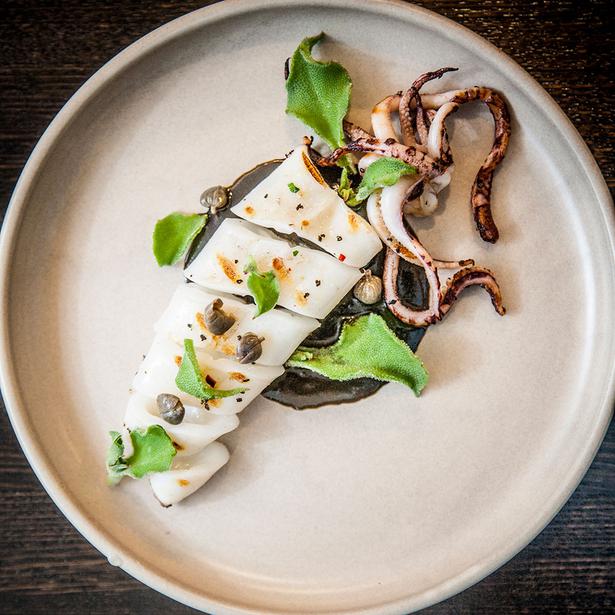 His personal history also plays a part. Both Guy's parents were passionate cooks, who met at a restaurant in Milan, emigrating to Melbourne in 1960. Guy gravitated to the home kitchen as a child, lured by the smell of traditional comfort foods cooking: fettucine with calamari ragu at Easter, the Milanese speciality osso buco in the winter, and salads made from freshly cut produce straight from the family garden, drizzled, of course, with olive oil.
He started working with his dad during the school holidays, and officially started a cooking apprenticeship at 15. It wasn't just the cooking that he loved but the camaraderie.
"The interaction with like-minded people trying to create something very beautiful was always so satisfying. And knowing that your guests have had a great night out."
He has since opened Italian restaurants throughout Melbourne — including Merchant Osteria Veneta on Collins St, and Ombra Salumi Bar on Bourke St — which means sacrificing many of his own nights out; Sunday is his only day off. The Grossi food empire is also a family affair, with everyone from his wife Melissa to sister Liz, brother-in-law Chris, son Carlo and daughter Loredana all involved in the business. That makes for a challenging Christmas, as the majority of the time most of the family are working.
"Whoever's left at home cooks up a beautiful dinner, so we can come home, eat, drink and collapse."
• Guy Grossi cooks with Josh Emett for A Taste of Grossi Florentino, August 24 from 6pm, Ostro Brasserie & Bar, Britomart. Tickets include six courses and matching wines. $240 from iTicket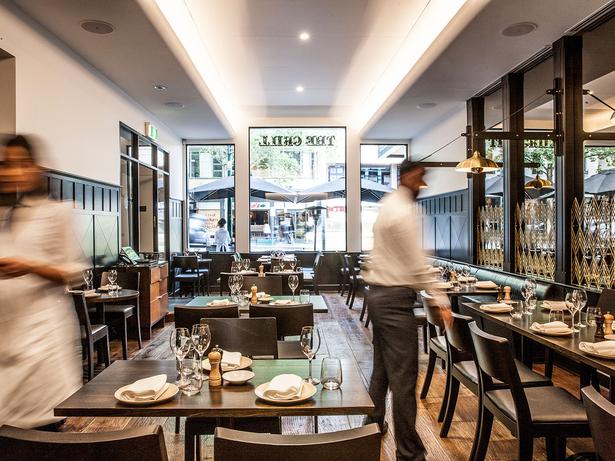 Interior of Grossi Florentino restaurant. Picture / Supplied.
WHAT'S ON THIS WEEK
Restaurant Month is underway and there are some wonderfully tasty eating experiences taking place this week in the heart of Auckland city.
• L'Assiette are serving up a taste of France – think chaource cheese served with Guigal Côtes du Rhône 2014 and goat brie paired with Domaine Lafite Bordeaux 2014 - at their Wine and Cheese Evening (4 August, $45).
• Taste your way around the world street food style at Restaurant Month's biggest and most bustling event, Street Eats (6 August, entry $5). On the menu this year are pork belly corndogs from The Culpeper, Peking duck from White & Wongs and Venezuelan arepas from Besos Latinos – and much more!
• Get stuck into an exotic buffet of South American fare at the Brazilian Long Lunch (7 August, $45) at Besos Latinos. Feijoada, pão de queijo and coxinhas paired with a zesty caipirinha? Yes, please!
• Experience Pinot Perfection (9 August, $125) at Euro, with a sublime five-course degustation dinner designed by Gareth Stewart paired with a vertical tasting of award-winning Dry River pinot noirs and chardonnays.
Plus there are even more events and over 100 special menus priced to suit every wallet ($25, $40 and $55+) on offer in restaurants from now until the end of August. For full details, go to heartofthecity.co.nz
Share this: