Why Josh Helm Hates Ripe Bananas, Loves Vermouth
The co-owner of Orphans Kitchen on his favourite drink, the worst meal he's ever eaten and foods he won't touch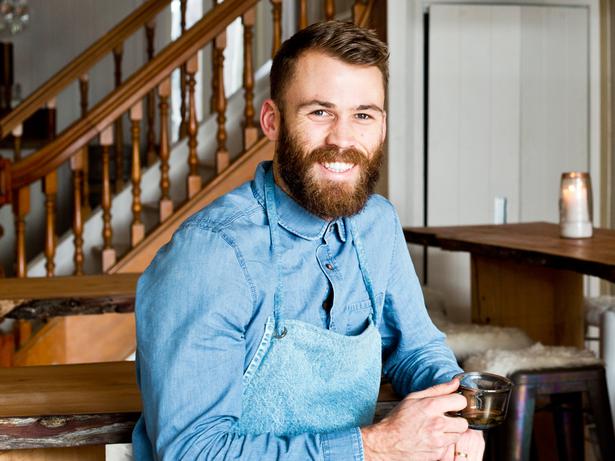 Monday May 11, 2015
How much of a foodie traveller are you?
I base my holidays around food. One of my favourite memories is visiting a family-run butcher in Panzano, one of the hillside villages in Tuscany (where I stayed for a month). We'd get there in the morning to pick up our meat for the week and would be greeted by showman butcher Dario Cecchini and his kids, who would hand out lardo and their own wine. Music would be blaring and Dario would be singing along.
A 20-course degustation in Mugaritz in Spain will stay etched in my memory forever. Sensually stimulating with an emotion-packed narrative. I was so impressed I offered a generous tip but this was refused by the host, who said, "My job is to create an unforgettable experience".
I've been going to Melbourne every six months for the cafes and restaurants. My favourite places are The Town Mouse and Everyday Coffee, which is owned by a Kiwi.
Where was your worst meal?
In Bolivia. The staple food in Bolivia is chips, rice and meat. I had some shocking meals there, inedible meals. I remember ordering scrambled eggs for breakfast and they were reheated in the microwave. Disgusting.
What's your favourite cooking technique at the moment?
I cook a lot of meat on the charcoal barbecue. I've upgraded from a Weber to a commercial-sized Big Green Egg and it's revolutionised my cooking. I can't keep raving enough. It regulates the temperature and cooks long and slow for eight to 12 hours. I love doing big bits of meat, a pork butt, brisket, scotch steak. As we speak I've got a 7kg pork shoulder cooking for 10 hours on charcoal and some applewood chips. If I'm grilling I like to cook skirt steak or fresh fish. I hope we'll see a lot more charcoal barbecue-inspired restaurants in the years to come.
Where do you buy your groceries?
Farro Fresh, Harvest Wholefoods on Richmond Rd, and Fruit World [all in Grey Lynn].
What foods do you avoid?
The only thing I dislike is ripe banana. I like ripe banana in a smoothie or cooking but on its own — I can't stand the smell, it grosses me out. Green banana, fine. I never touch processed food. You are what you eat.
Favourite places to eat?
I recently went to The French Cafe and had one of my favourite meals in Auckland: the ceviche as a starter, quail for entree. Normally I'd choose duck for main but I had the lamb this time and it blew me out of the water.
What's your favourite drink?
I love a Negroni. We make a good one [at Orphans Kitchen]. I also love drinking at Golden Dawn or Mea Culpa [both in Ponsonby]. But my favourite tipple is vermouth. I had my first vermouth in Spain with a bit of orange peel and fell in love with it. There's no better way to start or finish a meal. I'll have a refreshing Cocchi Rosa on ice before dinner and something heavier after a meal like Barolo Chinato.
Do you have a specific 'way' of eating?
Every odd week I use My Food Bag. My girlfriend sorts it out and it makes life easier for us. The ingredients are perfectly portioned off and you don't have to think about it. We order for four nights and it takes us a week and a half to get through it.
Share this: