Why Kids Should Learn to Cook
Teach children to cook and you give them the gift of happiness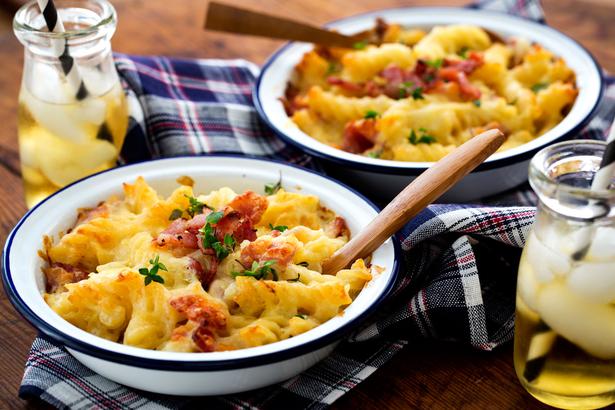 Saturday March 19, 2016
Is that a six-year-old over there in the corner, peacefully absorbed in some educational computer game? Well, tell him to stop it at once! He ought to be in the kitchen, playing with a sharp knife and a saucepan of boiling water.
The great John Torode, restaurateur, MasterChef judge, writer of cookery books and all-round national treasure (Australian origins notwithstanding), has been bemoaning the weediness of modern parents when it comes to letting their offspring into the kitchen. His own cooking career, he recalled, began at the age of six, when his grandma encouraged him to "stand on a stool stirring gravy in a large roasting dish in front of a wood-fired stove".
Cooking, I suspect, is rather like reading, in that almost everyone who develops a passion for it can trace the origins of a lifelong love affair to a single moment. Often the seed is sown in early childhood.
Josceline Dimbleby, in her cookbook-cum-memoir, Orchards in the Oasis, recalls being given a "light, crispy little pastry, sticky with honey" when she was seven years old by the Armenian cook at the British Legation in Damascus, where her stepfather was minister. "That was the moment, in the distant aromatic kitchen, which kindled my passion for food and flavour".
For Elizabeth David, the revelation came when, aged 16, she was sent to live with a middle-class French family, the Robertots, in the Parisian suburb of Passy. "The Robertots were both exceptionally greedy and exceptionally well-fed."
Thirty years on, as she began to write French Provincial Cooking, she still remembered the "soups delicately coloured like summer dresses, coral, ivory or pale green", and the chocolate and apricot souffles whipped up by the Robertots' cook, Leontine.
RECIPE: Easy Bacon and Cheese Pasta
Meera Sodha, author of the best-selling cookbook Made in India, found a link with the past in the flavours of her childhood, as her mother prepared the recipes of her own Gujarati childhood in her Lincolnshire kitchen, cooking "fresh hot chapatis [and] dishes fragrant with cloves, cinnamon and cumin".
For me, the moment of revelation came when I was nine, on a family holiday to Normandy, when I ordered palourdes, just to see what they were (clams), and began a habit of cheerful omnivorousness that has served me well ever since - most memorably when I found a sea cucumber in my bowl at a formal dinner in Beijing.
"Maybe we've got to be able to trust our children a bit," Torode suggests, and of course he is right. Any skill, from language to sport, is more easily picked up when young, and the sooner one becomes accustomed to the feel of "a slim young parsnip under [the] knife" - as Stevie Smith unforgettably put it - the better.
But it is not just knife skills and a light hand with pastry that are best learned early. Like music, or storytelling, cooking is one of the great social talents. The plethora of aspirational cookbooks by celebrity chefs and television cooking programmes (MasterChef included) has an unnerving tendency to make cookery seem like a competitive sport, full of anxiety and high drama.
Of course, there can be drama if you want - what six-year-old could resist the theatre of setting fire to a Crepe Suzette? But the real secret of cooking is that anyone who learns to do it acquires the magical power to bring people together and make them happy.
— The Daily Telegraph
Share this: