Wine: A family legacy
Jo Burzynska looks at a vineyard where three generations have been farming and wine-making on the same block of Otago schist.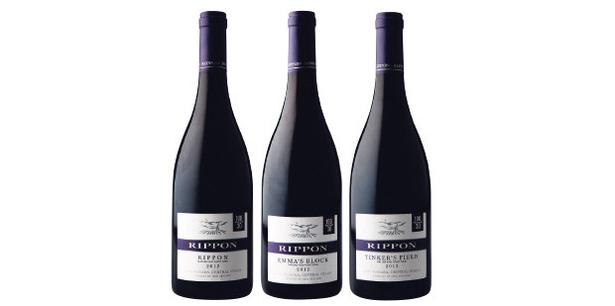 Thursday Jan. 22, 2015
For a family to be 100 years on their land, 30 of these in winegrowing, is a rarity in this country, more so among the youthful vineyards of Central Otago. It's a landmark Rippon recently celebrated, starting with one of the most fascinating tastings I've experienced in Aotearoa.
"We're on New Zealand's largest block of schist," says Rippon's Nick Mills as he introduces a tasting of almost all the vintages of pinot noir the Wanaka estate has ever made. "This hard piece of rock is the birthplace of what became a farm."
It's a farm that's been worked in various ways by four generations of Nick's family since his great-grandfather, Percy Sargood, bought it in 1912. As we look out over vineyards sloping down to the lake, overlooked by snowcapped mountains, Nick's words and the wines tell an intriguing tale of a place, its people and the fruits of their labours.
When Sargood died, death duties meant the entire farm went to auction, and the portion his wife Emma bought back forms the basis of the estate today.
This was left in part to Nick's father, Rolfe Mills, who made the radical decision to trial vines there in 1975 when it was commonly held that wine grapes would never ripen in the region. By 1982 what was to become the commercial vineyard planting had been established and five years later their first wine was made in the family garage.
Our journey with Nick started with the 1989 pinot noir which, although looking rather faded, ushered in surprising fresh vintages from the early 90s, displaying a vitality, focus and minerality that characterise the estate's wines today. "I see a beginning of a place," notes Nick of the first segment of vintages we taste. "It's like a child, but there's a singular voice running through all the wines."
In the next flight of wines, which span the mid-90s into the early 2000s, the wines gain more complexity in an era that Nick describes as one in which "Rippon is becoming its own entity, like a child at school." For Nick, this was a period in which he left home to pursue other interests. However, he eventually made his way back to the vines, initially to Burgundy to learn the craft of winegrowing.
"It was time to come home after understanding what is possible in Burgundy and the value of the piece of land," Nick recalls, and this he did after the death of his father when the position of winemaker at Rippon became vacant. "I needed to strengthen my relationship with the land and perpetuate our family's relationship with it."
It was a fitting time for the now-adult winegrower to return, when "the vines were coming out of their teens, were mature rooted and less affected by vintage" says Nick. From his first vintage in 2003 to the current releases, you can feel the texture build and the wines more clearly than ever articulate the distinct character of their site.

A TASTE OF RIPPON
Going from strength to strength, Rippon's most recent releases are some of their greatest wines.
Rippon Mature Vine Pinot Noir 2012 $54.50
Delicate red fruits are infused with hints of herb, spice and florals in a youthful and vibrant pinot propelled by a dynamic line of acid and mineral.
Rippon 'Emma's Block' Mature Vine Pinot Noir 2012 $82
Over time, two distinct parcels have emerged within Rippon's pinot plantings, which are now released as Tinker's Field and Emma's Block, described by Nick as "soloists in Rippon's orchestra". Emma's Block is the more opulent expression with notes of ripe and plush plum fruit and spice, underpinned again by bright minerally acidity.
Rippon 'Tinker's Field' Mature Vine Pinot Noir 2012 $95
"The Tinker's Field is all about schist. It's like a focused voice of Rippon," says Nick of this fragrant, high-toned pinot, with its notes of spice and florals threading through a gossamer-textured, red-fruited palate supported by an exhilarating line of acid and mineral.

• All available from selected branches of Glengarry, Accent on Wine, Point Wines, Merchant of Taupo and Hamilton Wine Co.
Share this:
More Food & Drink / Wine & Drink