Wine: A Peek Inside
Invention makes sealed wine accessible, says Jo Burzynska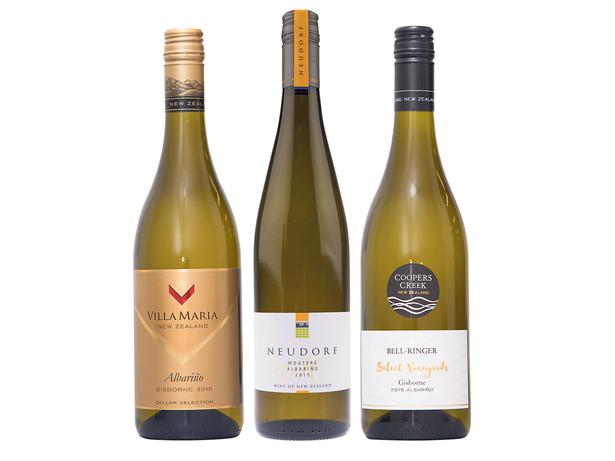 Tuesday March 29, 2016
Imagine being able to sample a wine in your cellar without popping the cork, or pour from multiple bottles without breaking a seal. It may sound like a wine collector's fantasy, but Coravin, a device launched this month in New Zealand, means this is now a reality.
It was created by Greg Lambrecht, a medical devices inventor and wine lover who wanted to drink from a selection of wines in his cellar one evening but was held back by the wastage that occurs through oxidation when an opened bottle is left unfinished. To overcome this frustration, Lambrecht created the revolutionary Coravin system that allows wine drinkers to access wine in a bottle without removing its cork.
"It's not like anything that's been on the market before," comments Sophie Cotter of St Vincent's Cave, which has brought Coravin into New Zealand. "It's based on a surgical needle that goes through the cork to draw out the wine you need, which is then replaced with argon to prevent oxidation. The cork then reseals and it's as if the wine hasn't been touched."
The initial Coravin model was released in various countries three years ago to significant acclaim from wine professionals. It's now used by a number of high profile restaurants and on every bottle of library stock sent out by Bordeaux's prestigious Chateau Margaux.
While it has obvious benefits to bars and restaurants in keeping bottles fresh when wines are sold by the glass and making it viable to offer glass pours of a far wider range of bottles, it also has significant potential for consumers.
Collectors are now able to check up on a wine's evolution in their cellars without having to pull a cork and wine lovers can dip into bottles as they please. At $675, it's also far more accessibly priced than other wine preservation systems on the market.
Michael Dearth of The Grove was one of just a handful of New Zealand restaurateurs to trial Coravin. At the launch, he reported that a bottle of Cote Rotie he tried was looking just as fresh when he went back to it two months later.
While I'll be cautious and wait for the results of long-term trials before removing significant quantities of precious wines destined for many more years of ageing, I'm looking forward to having a peek at how wines that I might open soon are drinking.
At present, Coravin works with still wines under natural cork. Cotter says that research is currently under way to see if a version can be developed for screwcaps and sparkling wines.
All in all, it's a great gadget to grace our shores and one that may well result in a wider range of exciting wines being available by the glass in New Zealand. That's something I'll drink to, but without even opening a bottle.
• Jo Burzynska attended the Coravin launch with the assistance of St Vincent's Cave.

AMO ALBARINO!
Spain's albarino variety may be one of the newest vines on the block in New Zealand, but it has been producing some impressive examples from the get-go. Gisborne has its own "Albarino Group" and examples are springing up all over the country. Fresh and briny, it's the perfect wine to partner seafood.
Villa Maria Cellar Selection Gisborne Albarino 2015 $17.99
There's a vibrant citrusy drive to this great local albarino that's propelled by an intense line of mineral and bright lemon fruit. From Villa Maria Cellar Door and selected fine wine retailers.
Neudorf Moutere Nelson Albarino 2015 82 $33
Neudorf's inaugural albarino is one of the most complex local examples to date. On top of the variety's classic notes of crisp lemon and apple fruit and the variety's classic briny minerality, it's impressive debut is richly textured with an attractive savoury nutty undercurrent. From neudorf.co.nz
Cooper's Creek "Bell Ringer" Select Vineyards Gisborne Albarino 2015 $22.99
Cooper's Creek released the country's first albarino and its versions remain some of the country's finest, such as this latest vintage with its fleshy notes of stone fruit, tangy lemon and hint of herb. From Glengarry.
Share this:
More Food & Drink / Wine & Drink