Wine: A Sense of Taste
Jo Burzynska contemplates the prospect of permanent sensory loss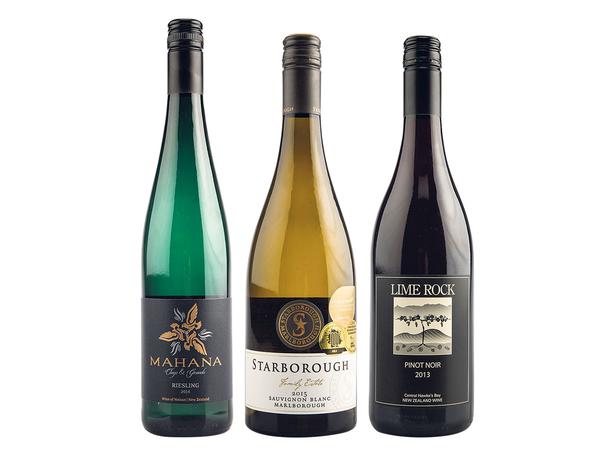 Saturday Jan. 30, 2016
I sniff and then take a sip of the first wine in the tasting. There's zero aroma and no taste at all: just the sensation of alcohol and acidity with the subtleties of flavour worryingly absent. I then try the second glass, and it's the same. Nada. With a feeling of rising panic, I reach the shocking realisation: I've lost my sense of taste.
Or rather, I'd lost my sense of smell, which is what's responsible for complexities of what we taste. For someone who derives a huge amount of pleasure, as well as their career, from this sense, to have it suddenly go astray was the ultimate nightmare scenario.
This tasteless tasting was my first appointment on a trip through Chile some years back. With my mind in turmoil as it worked to process the situation, I valiantly continued to sample all 20 wines. "Crisp with medium alcohol", however, doth not an acceptable wine assessment make and I was thankful when I found out I'd be able to retry my hosts' wines at a later point, when I'd hopefully regained my senses.
I'd been feeling unwell and spent my first day in Santiago confined to my hotel room, feeling flu-ey and consuming nothing but hot water and lemon. Though I'd had sniffles before that had taken the edge of my ability to taste, nothing before had completely shut down my snout quite like this.
Back at my hotel again, I got googling to try to work out what was wrong, and — with a 10-day tasting trip ahead of me — even more importantly, when I might come right. As is often the way, the options thrown up by online symptom searches had me breaking out in another cold sweat.
After discounting a brain tumour, it appeared most likely that my sensory shutdown was viral anosmia connected to my recent flu. To my horror, further research revealed it could take sufferers months or even years to regain their sense of smell, and in some it was gone for good.
There are wine professionals who have insured their noses and palates for big bucks; one British wine consultant to the tune of £10 million. At this point, however, I was uninsured and unsure of whether my career was in vapid ruins.
That evening I'd been invited out for dinner at one of Chile's top restaurants, which proved a bizarre but intriguing experience. I selected items from the menu I thought would be more stimulating in terms of texture and quite enjoyed the shift in focus from flavours to the feel of the softness of cured fish and the crunch of a nut crust.
In between the waves of terror when tasting the wines earlier in the day, I'd also made some interesting observations reinforced by my perceptions of what I drank with this meal.
Though the simpler wines offered very little when stripped of their aromatic elements, in the more complex ones I could still appreciate the silkiness their acidity and fineness of the tannins: excitement was retained in their texture.
Despite these more positive ramifications of my condition, sleep did not come easy that night. I tossed and turned over whether I was going to have to abandon this important trip and ask my publisher to arrange a replacement. And then possibly hand in my resignation and think about job opportunities for a wine writer who couldn't taste.
Next morning, I approached my breakfast with trepidation. Biting into my marraqueta roll spread with dulce de leche, I could taste the sweetness, and then … I could also discern notes of caramel and a hint of yeastiness from the bread. My anosmia was no more. Boy, did I value my sense of smell all the better for it having deserted me, even just for one day.

Mahana Clays and Gravels Nelson Riesling 2014 $33
An impressively intense dry riesling that's pure and focused with crisp notes of lime juice, apple and grapefruit zest wrapped around a stony mineral core. Seriously good. From mahana.nz
Starborough Family Estate Marlborough Sauvignon Blanc 2015 $20
A sauvignon that's been gaining accolades right left and centre, which is no surprise when you clock the concentration, vibrancy and elegance of its notes of citrus, kaffir lime, passionfruit and underlying minerality. From Fine Wine Delivery Company, Boric Food Market, The Good Wine Company, New World: Victoria Park, Eastridge, Devonport, Remuera and Albany.
Lime Rock Central Hawke's Bay Pinot Noir 2013 $42
Hawkes Bay is generally too warm to make quality pinot noir. However, head inland to the cooler limestone-laced hills of its central country, and this example from Lime Rock — with its bright and tangy cherry fruit and hints of earth and spice — shows there's real potential in the right places. From Caro's, Waiheke Wine Centre, Merchant of Taupo, limerock.co.nz
Share this:
More Food & Drink / Wine & Drink