Wine: Albarino love
Jo Burzynska discovers a wine originally from the cool climes of northwestern Spain is making its mark here.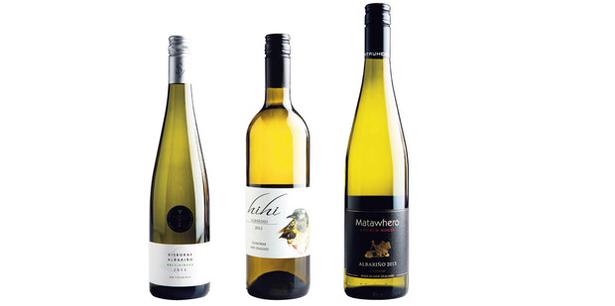 Thursday Feb. 20, 2014
A sip of Albarino can be the taste equivalent of raising a shell to your ear and hearing the sea. There's nothing quite like the zesty, briny character of this Spanish white variety, which makes it the perfect companion for seafood and has propelled it to a position of high fashion in the wine world. Now New Zealand is making exciting examples, could it become a similarly big hit here?
Spain has not historically been celebrated for its white wines, but albarino hails from the cool climes of Galicia, on the Atlantic coast above Portugal in the country's northwest. Here it makes wines that are dry, lemony and crisp, largely unoaked, and often with fleshy peach fruit and a minerally element that can be joined by a distinctive salty character.
Galicia and its Rias Baixas region remains the heartland of the variety. However, it's also extensively grown in the Vinho Verde region of Portugal, where it's known as alvarinho. Small amounts are starting to yield fruit here in New Zealand after the first vines were planted in Gisborne in 2009.
Coopers Creek's 2011 Bell-Ringer Gisborne Albarino was the first New Zealand commercial release of a wine made from the variety. The wine has improved with subsequent vintages, and its most recent vintage won a slew of awards, including the Trophy for Champion Other White Wine at last year's Bragato Awards and a Top 100/Blue Gold Medal at the Sydney International Wine Competition.
Summing up its attractions, Coopers Creek winemaker Simon Nunns enthuses: "It has real personality and has a clearly identifiable array of aromas and flavours. It copes well with rain. It's great with seafood. It smells and tastes like summer. And, most importantly, people can say the name."
"It should appeal to people who like that sauvignon style of wine but without the really dry finish and overpowering grassy and herbaceous notes," says Kirsten Searle of Matawhero, another of the handful of producers making the variety. She thinks it could be a hit if consumers are prepared to try the variety, which is very much in sync with the fresh pure wines New Zealand is already producing.
Another Gisborne producer excited about albarino's potential in New Zealand is Andrew Nimmo. Describing it as "a premium variety with an X-factor", he has more coming on stream in the next couple of years and is considering planting further vines because of the potential he sees for it.
"I think it's potentially huge for Gisborne as it seems to like the clay soils and is relatively resistant to disease pressures," he notes. "It can also be picked at different ripeness levels, which give different flavour profiles, so I believe we will see massive improvements in the variety in coming years as winemakers trial different styles and the vines mature."
"Of the new cultivars [grape varieties] we have worked with over the years, it is the one that I currently have the most faith in," adds Nunns, which is a commendation indeed given Coopers Creek's background in experimenting with a wide range of varieties.
I am impressed by the local albarino I've tasted so far, which even in a challenging vintage - such as 2012 in Gisborne - appears able to produce sound examples. Our home-grown albarinos seem to share a similar flavour profile to those of Spain, along with the vibrant fruit that characterises New Zealand wine.
Albarino may be an underground phenomenon here, but if the promise of these early examples is anything to go by, we may well see it become in vogue in New Zealand in the years to come.

WORTH A TRY 
Albarino is delicious with fish, seafood, sushi and spicy Asian fare.
Coopers Creek Bell-Ringer Gisborne Albarino 2013 $24
The multi-award winning Bell-Ringer has become the benchmark for albarinos in this country. Last year's vintage has pure peach fruit infused with hints of herb and white flower wrapped around a powerful citrus and mineral core. A true oyster wine. Find at Glengarry, Caro's, Farro Fresh, Merchant of Taupo and Hamilton Wine Company.
Hihi Gisborne Albarino 2013 $24
Hihi's albarino shows the more voluptuous side of the variety with its ripe, fleshy stonefruit, notes of honeysuckle and hint of honey, underpinned by the variety's typically fresh acidity. Available from hihi.co.nz.
Matawhero Church House Gisborne Albarino 2013 $26.55
Another Gisborne albarino that really impresses with its taut citrus palate of grapefruit, white peach and salty mineral edge. 
Available from Glengarry.
Share this:
More Food & Drink / Wine & Drink