Wine: Back to Nature
Jo Burzynska talks to a wine seller taking the untouched approach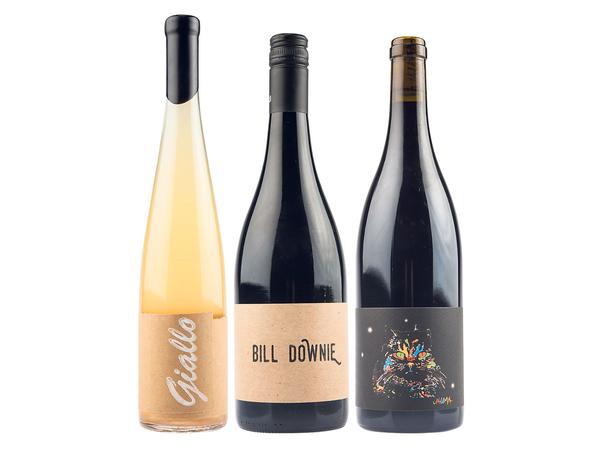 Saturday April 16, 2016
"Natural wines open up a whole new world of flavour spectrums that you just don't see in conventionally finished wines," says Dan Gillett. With his newly formed partnership, Wine Diamonds NZ, he's just become New Zealand's first commercial importer of natural wines and is busy taking his love of wines au naturel countrywide.
So what, in his opinion, are natural wines? Despite being one of the most talked-about underground trends in international wine circles of late there's currently no universal definition.
"These are wines made from grapes that have been farmed organically or biodynamically, while in the winery there will have been no significant intervention. They are wines made without any additions or anything taken away," he explains.
Additions avoided or limited in the wines Dan imports includes the sulphur that's used as a preservative in most wines and many foodstuffs. Only wild yeasts are permitted and even oak influence is kept to a minimum, as the winemakers are concerned more with producing wines that are an unadorned expression of their site rather than crafting something to a style, he says.
Dan, who has been running Scotch Bar in Blenheim since mid-2014, came into contact with natural wines via the burgeoning natural wine scene in Australia, where his sister makes wine with respected natural winemaking proponent Bill Downie.
Frustrated that these wines weren't making it across the ditch, Dan decided to take matters into his own hands, forming a partnership with fellow Kiwi Carl Robinson — of the naturally-inclined importer, Wine Diamonds Japan — to create Wine Diamonds NZ.
The first shipment from Australia has now landed, with a second hot on its heels, and another from France arriving mid-year.
"It's always been an interest for me," Dan says. "Just as I'm conscious of what I eat, I'm looking for something that similarly hasn't been meddled with or altered in what I drink.
"When it comes to the wines themselves, I enjoy the way a natural wine speaks of its time and place very well. It's generally very fresh and bright with a sense of purity."
Given the newness of natural wines in New Zealand, where few local wineries are making wines that would fit Wine Diamonds' criteria, Dan acknowledges there's some education to be done. To this end he's initially limiting sales to his own shop, which he opened next to Scotch Bar earlier this year, and the restaurants through which they can be hand-sold.
"I'm treating it like a journey on which I'll bring people along and show them interesting and approachable examples at the beginning," he says of his strategy. "We're slowly introducing the wines through restaurants at first where people can try them by the glass and they will be served by knowledgeable staff.
"You won't be finding them on the shelves of a supermarket any time soon."
"We do have a long way to go," he says.
"It feels like New Zealand is where Australia was seven or eight years ago. However, we will get there in our main towns and the more the country keeps on pushing innovative cuisine, we'll see this reflected in the wines that accompany it.
"Natural wines are just so much more fun!" he enthuses, a sentiment supported by many examples he shows me from his portfolio.
Like the best natural wines, they possess a vibrancy and sheer drinkability that should see Wine Diamonds inject some exciting natural sparkle into New Zealand's wine scene.

A NATURAL SELECTION
Bill Downie Murray River Petit Verdot 2015 $32
A delicious and densely fruited introduction to the pleasure of natural wine, this rare stand-alone example of petit verdot is bursting with bright and juicy black cherry and blueberry fruit, supported by ripe and robust tannins.
Didi "Giallo" Adelaide Hills Sauvignon Blanc 2015 $47
Made by Tom Shobbrook, who worked with legendary Loire Sauvignon producer Didier Dagueneau, this is an intriguing take on the variety. Unlike most sauvignons, it was fermented and left with its skins for 100 days in an 800-litre ceramic egg. The result is an intensely perfumed example with notes of chrysanthemum and greenery infusing an intense and taut lime-fruited palate with hints of mineral, smoke and a gentle grip to its finish.
Jauma "Tikka the Cosmic Cat" Shiraz Grenache 2015 $41
Having enjoyed the compelling wines of ex-sommelier James Erskine on trips to Australia, I'm over the moon that his Jauma label is now available in New Zealand. In this pretty melange from McLaren Vale and Clarendon, sweet and silken raspberry fruit is threaded with lifted aromatics of thyme, pepper and mineral.
• All wines available from winediamonds.co.nz
Share this:
More Food & Drink / Wine & Drink