Wine: Beyond Savignon
Is New Zealand too dependent on one wine, asks Jo Burzynska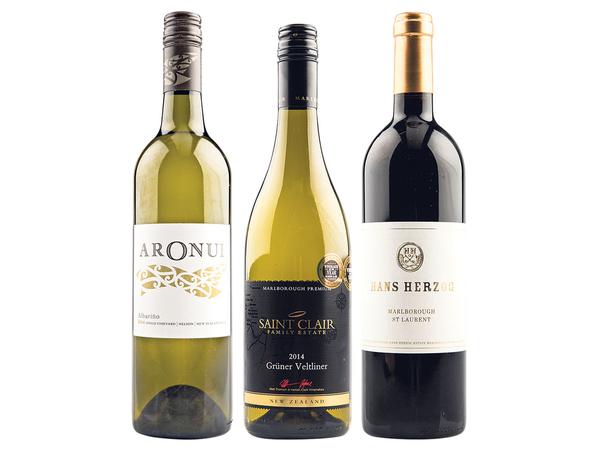 Saturday Feb. 6, 2016
"That 56 per cent of New Zealand's vineyards are sauvignon blanc makes me very nervous," says Jane Faulkner, chief of judges at the Australian Alternative Varieties Wine Show (AAVWS), one wine competition where the only sauvignons in sight are these stats in a post-show conference presentation by Nick Hoskins of New Zealand's Riversun Nursery.
It's somewhat ironic that when this column goes to print I, along with many others, will be immersed in New Zealand's first International Sauvignon Blanc Celebration event. But while the huge success of this single variety in the country is indeed something to be applauded, I share Faulkner's unease of having so many of our eggs in one basket.
"Sauvignon blanc won't go on forever. Consumer tastes will change and we must have something in the pipeline," Hoskins warned, showing recent figures that revealed over 88 per cent of New Zealand vineyards are planted with just four grape varieties.
It's a different situation in Australia, something driven home by the dizzying array of varieties I'd just tried as the international judge at the AAVWS. This spanned Aussie takes on better known varieties, such as Spain's strawberry-fruited tempranillo — whose entries have grown to such numbers that it's on the verge of becoming mainstream — to wines made from more obscure grape varieties like Italy's zesty verduzzo and Georgia's deeply-coloured saperavi.
Best Wine of Show went to Golden Grove Estate's 2015 vermentino, a fresh and citrusy Sardinian variety that's been gaining ground in Australia. I also had the honour as the international guest of awarding my own trophy, which I did to an exciting and textural 2014 greco — a grape found in Southern Italy — made by Beach Road.
Sadly, neither wine, or indeed the majority of Australian wines made from alternative varieties, are available here. However, New Zealand had its own champion at the show in Aronui's Nelson albarino 2014, which not only scooped the Trans Tasman Award for Best New Zealand Wine, but was also named one of the chief of judges' Wines to Watch.
This Kiwi champion was one of a small number of New Zealand entries hailing from a tiny contingent of our wine releases overall, something highlighted by another of Hoskins' graphs. This revealed that "all other varieties" after the top 12 most widely planted grapes in New Zealand accounted in total for just 1.6 per cent of the country's vineyard area.
It may be small, but the area given over to new and lesser-planted vines is expanding.
As our winemakers find their feet with these varieties that have never before been grown on our soils, the potential for life beyond sauvignon looks promising. Even if you're not bored of blanc, it's worth checking out these newcomers, which can offer a whole new range of exciting flavours and textures, while often displaying the classic Kiwi vibrancy.

Aronui Nelson Albarino 2014 $24.95
Zippy citrus is to the fore in this fresh, peach-fruited albarino that that boasts the briny minerality seen in the variety's Spanish examples. Taking out two top awards at the Australian Alternative Varieties Wine Show, it embodies the potenial of the variety in the country. From fine wine stores including Liquorland and Hauraki Cellars.
Saint Clair Marlborough Gruner Veltliner 2014 $21.50
Instead of going straight for a sauvignon, why not try one of the new gruner veltliners available, which share its freshness and gently herbaceous character. This one's a lovely example with green apple and white peach fruit threaded with florals and notes of green peppercorn. From Glengarry.
Hans Herzog Marlborough St Laurent 2012 $64
I presented this St Laurent as my "hero wine" at the Australian Alternative Varieties Wine Show conference — a great example that illustrates the variety's promise in New Zealand. It's medium- bodied with bright, juicy cherry fruit infused with notes of spice and mineral supported by a lick of supple tannins. Though akin to a gruntier version of pinot noir, St Laurent is able to excel in a wider range of climates. Despite this only a handful of producers are currently making it from less than a hectare of vines countrywide. From herzog.co.nz/wine
Share this:
More Food & Drink / Wine & Drink