Wine: Big Boutique
Winemaker Brent Marris is proud of the new Marisco winery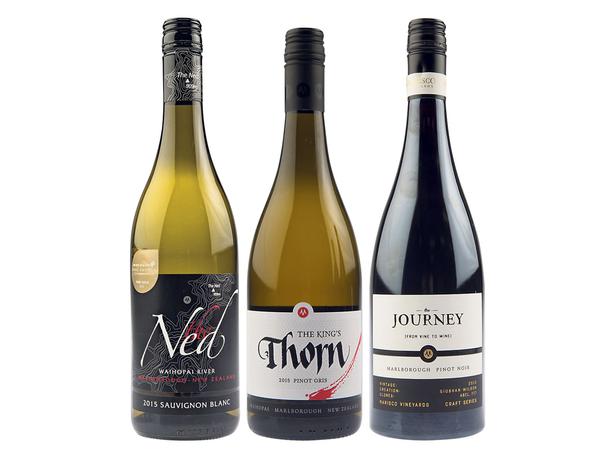 Saturday Feb. 20, 2016
There's a twinkle in Brent Marris' eye as he shows me round the shiny new Marisco winery. Though most modern wine facilities are much of a muchness, the combination of decades of winemaking experience with profits from the $52 million sale of his Wither Hills label and litres of enthusiasm, meant Marris had the ways, means and motivation to create one impressive set-up.
As he takes me round the wide catwalks designed to do away with the fear factor of scary narrow versions, he tells me about the bespoke design. The process brought together his own ideas, and those of his winemaking team and engineers, and includes customised technology used by the meat and dairy industries.
"It's one of the most new generation wineries in Australasia," he says, pointing out innovations such as a pump designed to avoid bruising milk, which he uses for gentle handling of wine to avoid oxidation.
With its clean lines and ergonomic curves, it also looks a million dollars. Marris may describe his gleaming tanks sporting polished bands as "Gucci", but they're essentially practical vessels of an earthquake-proof design that he says has now been adopted as industry standard. And though a winery tour usually requires leaping gazelle-like over metres of snaking hoses, here the pipes are neatly incorporated into the system above the tanks.
We enter the space-age glass-walled laboratory looking out over the winery and encounter one of Marris' less successful inventions: a tasting bench that appears to be modelled on a urinal. Once continuously sluiced with water, the trough around the table is now empty and silent, given its ability to provoke calls not to the tastings in hand, but of a more disruptive nature.
So, sans aqueous sonic accompaniment, I sample a selection of Marris' expanding range, sourced from the 1000 hectares of vineyards he has planted in Marlborough's Southern Valleys. This starts with The Ned, sourced from across the whole estate and named after the peak that is its backdrop. Next is The Kings series, made from selected blocks and inspired by the "twisted vines" of ancient Marris family history that saw the Marisco clan fall in and out of favour with the English monarchy.
Later we look at the flagship Craft Series launched last year — a pinot noir, sauvignon blanc and viognier made from exceptional plots. Despite the scale of Marris' operations, he stresses it is driven by a "boutique mentality of hand-crafted wine, but on a bigger scale". The inaugural trio are certainly impressive, as are the next releases, out next month, that I'm shown, including two pinot noirs that Marris considered so interesting in their own right he decided release them both rather than blending them into a single wine.
He also offers me a sneak preview of the first wine from Leefield Station, a new estate he's bought in the Waihopai Valley, which will become his latest range. He takes me round the extensive property, complete with livestock whose meat and wool, along with the farm's walnut and honey, will also be part of the brand.
Much of my day with Marris is spent driving through the vineyards, starting at Fairleigh, on the doorstep of his parents' house. Now a resident of Remuera, Marris is originally a Marlborough boy. With his late veteran grape grower father, John Marris, he started the hugely successful Wither Hills that they sold in 2002.
"These Southern Valleys were a playground for me and my brother," he recalls as we traverse the rolling hills of The Slopes vineyard and down through his Waihopai River site. He tells me about all he has done with the land so far and his plans for future, and there are more glints in his eye as we travel through this vast viticultural playground of his making.
• Jo Burzynska was a guest of Marisco.

The Ned Marlborough Sauvignon Blanc 2015 $17.99
A vibrant sauvignon with real intensity to its palate of succulent gooseberry and zesty lime infused with notes of elderflower. Classic stuff.
The King's Thorn Marlborough Pinot Gris 2015 $22.99
Packed with ripe pear and apple fruit, hints of perfumed florals and a fresh lift of citrus, this beautifully balanced dry pinot gris has a rich creamy texture from part of the blend spending time on its yeast lees in larger older barrels.
Marisco Vineyards Craft Series "The Journey" Marlborough Pinot Noir 2013 $100
The inaugural pinot noir in the Craft Series range is a bold, complex example, combining dense dark berry fruit with well integrated toasty oak, hints of cocoa and forest floor supported by supple tannins.
• All wines available from Fine Wine Delivery, Liquorland, Liquor King, Glengarry.
Share this:
More Food & Drink / Wine & Drink