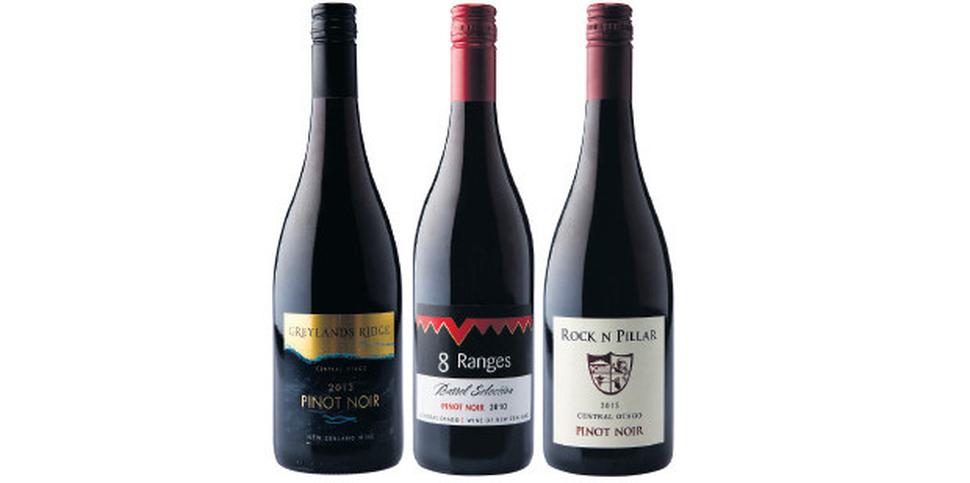 Wine: Black gold
Jo Burzynska discovers you don't have to search for long to strike on impressive pinot noirs in Alexandra Basin.
Friday Feb. 20, 2015
In the 1860s, Frenchman Jean Desire Feraud travelled to Central Otago's Alexandra district in search of gold, and went on to establish the region's first winery. The gold proved more profitable than wine for Feraud - at a time when beer was the beverage of choice - but nowadays, wine has emerged as one of the area's real treasures.
Feraud's stone Monte Christo winery is still standing today, and although there was a winegrowing hiatus in Alexandra of close to a century after his endeavours, the area was later home to some of Central Otago's second wave of pioneering wineries - such as William Hill, which planted vines in the 1970s.
The Alexandra Basin is a bona fide member of the wider Central Otago wine region, but in some ways it stands apart as a sub-region. As the most inland vineyard, furthest from the tourist hub of Queenstown, it's an area many visitors leave off their itineraries.
Its lighter soils and more extreme temperatures mean its wines also differ in style from its neighbours.
They're less in the upfront and plush fruit-driven spectrum and more about bright acidity and elegance, and the pinot noirs - which are as important in Alexandra as elsewhere in Central Otago - often display more earthy, savoury characteristics.
Combine this with the fact most of the wineries are tiny, and consequently without budget to engage in widespread distribution or promotion, and it's perhaps no surprise that Alexandra's wines have been flying under the radar of many wine drinkers.
This is something the Alexandra Basin Winegrowers group is keen to address through a public new-release tasting held every Labour Weekend in Clyde. I headed to last year's event, keen to get a taste of what was going on in a sub-region from which I only see a handful of wines.
There are not many wine festivals where you'll find a Hollywood star behind a stand, but Sam Neill was mucking in at the Two Paddocks table. His decision to plant two of his winery's vineyards in Alexandra can only help raise the profile of the area.
Other players making waves outside its boundaries include Grasshopper Rock, which has consistently delicious pinots that have notched up a raft of awards. There's also Judge Rock which, as well as making smart pinot noirs also produced the country's first St Laurent - a fragrant red made from an Austrian grape variety. Shaky Bridge, the reincarnation of William Hill, is still making pinot noir and gewurztraminer from vines planted in the 1970s.
Then there were numerous wineries I had never encountered before. Of those, Omeo Vineyard was a label I'd never seen, let alone tried, but is making wines I'll certainly be keeping an eye on in the future. And that goes for Alexandra in general - its wines are definitely worth seeking out.

Greylands Ridge Central Otago Pinot Noir 2013 $35
The style of this svelte pinot is very much what Alexandra is about: elegant and acid-driven, with tangy cherry and berry fruit, hints of earth, spice and florals. Available from greylandsridge.co.nz, nzwinesociety.co.nz
8 Ranges Barrel Selection Central Otago Pinot Noir 2010 $42
8 Ranges' Trevor Deaker notes that the wines of the Alexandra Basin take longer to evolve, which is why he's only recently released his top pinot noir. It's a complex, concentrated example with supple dark berry fruits laced with notes of earth and spice. Available from Abbey, Wine Loft, singlevineyardwines.co.nz and 8ranges.co.nz
Rock n Pillar Central Otago Pinot Noir 2013 $25-$29.99
A silky-textured single vineyard pinot from Dry Gully, with fresh raspberry and cherry fruit, notes of spice, florals and an attractive mineral edge. Having tried Dry Gully's great pinot noir from the 2002 vintage at an impressive tasting of older Alexandra wines while I was in the region, I'd say this is one to cellar. Find at southernwines.co.nz
Share this:
More Food & Drink / Wine & Drink