Wine: Bottling It
Time and market changes are overtaking a hotly disputed tradition, says Jo Burzynska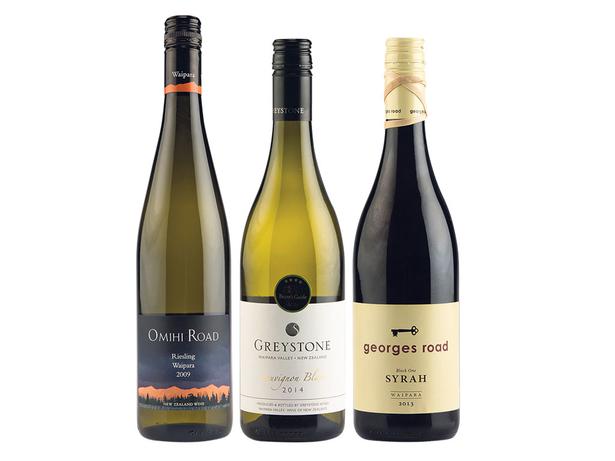 Saturday June 13, 2015
Outdated, out of touch or simply out of control, Bordeaux's controversial en primeur system has come under increasing fire in recent years. With the 2014 campaign now under way there have been growing calls to can this practice of selling wines before they're bottled.
Offering consumers the opportunity to buy wine that's still in the barrel is a fairly new phenomenon that dates from the latter part of the 20th century. On the positive side it's created cashflow for the region's producers, which has helped in hard times, and allowed wine drinkers to secure stocks of wines at prices lower than when they're released.
Every year, wine critics attend the now legendary tastings in Bordeaux to make their judgment on the latest wines from the top chateaux that engage in en primeur. But the fact that these are raw samples and approximate blends has come in for criticism.
These assessments have historically influenced the prices of wines in a vintage. However, though prices soared off the back of the strong 2009 and 2010 vintages, a recent run of lesser years has not seen prices adjusted downwards. "The price rises have left a bit of a sour taste, with the feeling we're all being gouged," says Scott Gray of Maison Vauron.
"The stratospheric prices of the 2009 and 2010 vintages pushed a lot of buyers out of the market, particularly as pricing for the following vintages was not realistic."
"With the exceptional quality of the 2009 and 2010, the prices did reach new levels," acknowledges Liz Wheadon of Glengarry. "The very top producers have maintained a certain relatively high price level. But not all wines are at this level and there's a bracket of top wines that represent excellent value."
The 2014 vintage is proving a conundrum in being far better than recent years, but released on a backdrop of slowing demand from China, diminishing investment returns and inflated prices. Should prices really rise again? has been many Bordeaux buyers' question.
"Pricing for 2014 is about the same as 2013. Some are up a fraction and some down," notes Gray. "In terms of quality, 2014 is streets ahead of the previous three vintages but not at the level of 2000, 2005, 2009 or 2010."
Cracks are showing in the system. In 2012, famed Chateau Latour abandoned en primeur, while Chateau Margaux's Paul Pontallier predicted more properties would exit, leaving only those at the very top. So, is there a future for Bordeaux's wine futures?
Gray believes en primeur is still relevant.
"However, the Bordelaise lost their way a wee bit over the last few years with quality not matching pricing. If you're after the hard-to-get wines it's the only way to find them at a reasonable price, or, if you want something bottled in a specific size. And you still get a good discount on retail."


CANTERBURY WINE AWARDS
This year I was again chair of the Canterbury Wine Awards (CWA), the only wine competition in the country in which the wines are also assessed for their compatibility with food. Here are some of the trophy winners with a food match created by fellow CWA judge and restaurateur, Jonny Schwass.
Omihi Road Waipara Riesling 2009 $25
(Paired with crisp pig's head, pickled peach and ham.)
Riesling is one of Canterbury's strongest suits and is so versatile and food-friendly, it's perhaps no surprise one was again named best wine of the show. We loved the great intensity and mature, toasty character of this sensational 6-year-old juxtaposed with a limey freshness that leads to a dry mineral finish. From torlesse.co.nz
Greystone Waipara Sauvignon Blanc 2014 $25
(Paired with gurnard, vanilla parsnip and dried grapefruit.)
Marlborough hasn't got exclusive rights to making great sauvignon, as highlighted by this fine barrel-fermented example from Waipara. Its oak has contributed a textural richness rather than flavour to a pure, succulent palate of ripe stone fruit perfumed with herb and floral notes and cut with crisp lemon. Available from Fine Wine Delivery Company and Caro's.
Georges Road Block One Waipara Syrah 2013 $29.50
(Paired with game bird pie, peppered blackberries and mustard custard.)
An intensely aromatic syrah in which fresh and lifted red plum and raspberry fruit is infused with notes of black pepper and rose and joined by savoury nuances of earth and leather, plus a lick of food-friendly tannins. Find at Fine Wine Delivery Company, Village Winery, and Caro's.
Share this:
More Food & Drink / Wine & Drink