Wine: Land of Opportunity
Jo Burzynska discovers why Wairarapa is home to so many wonderful boutique wineries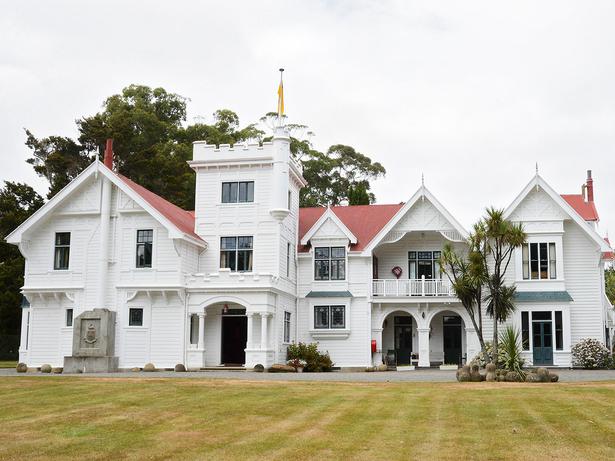 Wednesday March 2, 2016
It's somewhat surreal, sitting in a wooden castle in Wairarapa with a glass of what's likely the oldest wine in New Zealand in my hand. The country's early wine history is largely situated further north and almost all of its 19th century production now exists only on record. But here, in one of our smallest wine regions, I have a real live taste of history in my glass… and it's drinking remarkably well.
The castle in question is Brancepeth House in Wainuioru, home of the Beetham family since it was built in 1886. The wine is a 1903 Lansdowne Claret, likely a blend of pinot noir, pinot meunier and syrah from the family's estate vineyards planted under the guidance of William Beetham and his French wife, Hermance near Masterton in the 1880s.
Late last year I made the pilgrimage to Brancepeth, where I caught up with William's great nephew, Edward Beetham, who showed me the likely location of the region's first vineyard, close to the imposing turreted homestead.
Established as early as the 1870s, it was then superseded by a better gravelly spot in Masterton that from the 1880s became the focus of William and Hermance's not inconsiderable winemaking operations. Sheep now graze among thistles on the Brancepeth site, and the other ceased production in 1908, either due to the arrival of the vine pest phylloxera or prohibition.
Though the vineyards have gone, when we go down to the cellar, I see the tangible fruits of their labours in a 200-strong collection of bottles, largely untouched over the past century. Ed pulls one out from a section marked 1903 Lansdowne Claret, which we try in the formal dining room under the watchful eyes of the Beetham family portraits.
William's self-portrait is somewhat pensive, but I swear I can see a smile play on his lips when I look up from a taste of a wine that reveals itself to have retained a fruit sweetness and freshness rare in a centenarian bottle. When I return for an official media tasting a couple of months later, the second bottle I sample echoes its Burgundy-like quality and vivacity, confirming that, 113 years ago, the Beethams made wines that were already realising the region's potential.

MODERN MOVEMENTS
It was a long time between wines in the Wairarapa. After the Beethams abandoned viticulture, it wasn't until 1980 that vines were planted again, this time in the Martinborough sub-region that went on to become the founding region for New Zealand pinot noir. Plantings spread to north Gladstone and Masterton, largely from the 1990s, with one vineyard — the new Lansdowne Estate — possibly on the site of the Beetham's original Masterton vines.
Though Martinborough has developed an international reputation for its wines, those of the wider Wairarapa remain under the radar of many wine drinkers, however. It was these modern manifestations and their makers I was here to encounter after draining my distinguished glass at Brancepeth.
Most of the vineyards of Wairarapa can be found on river terraces, mainly of the Raumahanga River that snakes its way through Opaki, Masterton, Gladstone and then down through Martinborough. With so many of its grapes grown on the river's silt loams and gravels and nurtured by a similar climate, the region's wines share many similarities.
The major difference, most evident in pinot noirs, has been the density and structure brought by the older vines of longer established plantings in Martinborough. However, the vines of the wider Wairarapa are now increasingly coming of age.
"I think we have a terroir here, that we've increasingly seen as the vines have aged, which gives amazing mid-palate weight and fruit sweetness," notes Paddy Borthwick of the eponymous label, who returned to his Wairarapa roots to plant vines in Gladstone from 1996. "We have the ripe flavours of Hawkes Bay, but cooler-climate aromatics."
This was certainly reflected in the tasting of more than 50 Gladstone and Masterton wines I sampled on this trip. With a climate that sits between the warmer temperatures of the North Island and the cooler South, the wines tend to combine a generosity of fruit with freshness and fragrance.
The conditions also mean it suits cool climate varieties, such as pinot noir and riesling, as well as being able to ripen the warmer climate grapes, such as syrah.
Kai Schubert and Marion Deimling journeyed rather further than Borthwick when they established Schubert Wines in Wairarapa in 1998.
Born and trained in Germany, they travelled the world to find the perfect place to plant pinot noir, ended up buying a small established vineyard in Martinborough, and planted the Marion's Vineyard site in East Taratahi, from which most of their impressive pinot noirs are now made.
"When we arrived there was only Borthwick and Mebus Estate," Marion recalls. "I tried to do things the German way, but quickly learned that there was frost and wind. However, the wind has advantages as it's like sandpaper on a grape's skin, which seems to make them thicker and add intensity, as well as keeping them healthier."
A trip in a helicopter over the region shows there are still new, exciting areas to be explored in Wairarapa. I look down over rolling hills flecked with limestone — the vigneron's goldand the rock on which many of the world's great wines, such as Burgundy's benchmark pinot noirs, are grown.
Karl Johner of Johner Estate recently headed for the hills. He's established the Lime Hill vineyard as a joint venture with his winemaker, Raphael Burki and they are expecting a first harvest of pinot noir and chardonnay this year.
"After a long search for the absolute dream site (clay mixed with limestone) we found it just east of Masterton," Karl explains.
"We're now growing grapes at an altitude of 280 metres above sea level instead of 85 metres where we are now. There is no frost danger on this site and after a couple of years no irrigation is needed. It is a dream come true, having found an equal soil type to Burgundy here in the heart of Wairarapa."

VARIETIAL STRENGTHS
As with Martinborough, in Gladstone and Masterton, pinot noir is king and the most widely planted variety. I try a seriously good selection on my visit, many of which can be acquired for far less than those sporting the better-known Martinborough name. These are going from strength to strength, led by quality-focused producers such as Schubert, Johner, Gladstone and Urlar. Sauvignon blanc is another strong suit, with the more textural barrel-fermented styles impressing the most.
"Sauvignon here is a riper style. We get about half of the crop levels of Marlborough with minerality from the soils," explains Christine Kernohan of Gladstone Vineyard, which makes styles ranging from its unoaked aromatic 10,000 Miles to the barrel-fermented Sophie's Choice.
"The first year at Gladstone we made a sauvignon blanc, and a oaked fume blanc, which I preferred. In 2008 when world was awash with sauvignon blanc it was time to reinvent our sauvignon blanc and revisit the barrel-fermented style."
"I love making sauvignon: it's such a challenge, as you can make so many kinds," enthuses Jane Cooper of Matahiwi. "We have the potential to make examples that are more weighty and textural into which you build some real structure. And if you get that mineral line you get wines that can age that well."
Cooper may not be aiming for a century with her sauvignons, a la the Lansdowne Claret, but with Matahiwi's reserve Holly label, she'd like to make examples that can mature for a decade. She shows me one from the 2006 vintage, which is still holding up, with subsequent vintages indicative that these should age with even more grace.
Matahiwi is one of the region's largest establishments, but still boutique by international standards in a region dominated by tiny wineries. Some of the wines never leave the region, which along with the small size of the companies has meant that the wines of the wider Wairarapa in particular have maintained a fairly low profile.
COLLABORATIVE EFFORTS
This could be set to change, however, with the recent agreement to promote the Gladstone, Masterton and Martinborough sub-regions together, potentially under the banner of "Wellington Wine Country". More details will be released when the new marketing body is formally established in May.
"For me the exciting thing at the moment is the coming together of the regions within the Wairarapa to go forward from now as one voice," comments Urlar's Angus Thomson. "At last, sense prevails and the more talking about it the more people will hear the story."
Plenty of talk and television coverage has already been generated by the official Lansdowne Claret tasting, which may become a regular event charting the evolution of this special collection of wines.
Combined with the new joint marketing approach, you can expect to hear more from this region with its fascinating past, impressive present and what would appear to be a highly promising future.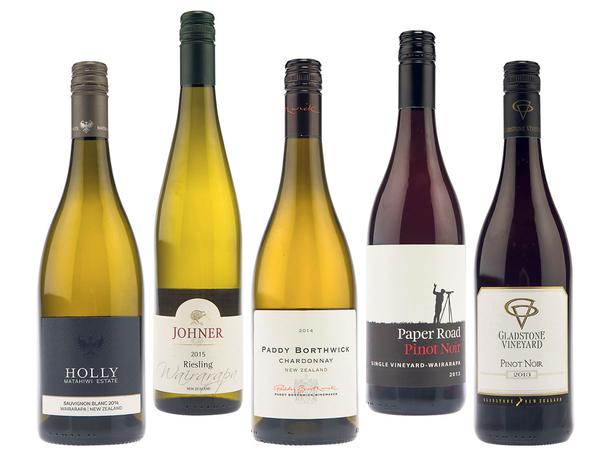 A TASTE OF CONTEMPORARY WAIRARAPA
Matahiwi Holly Wairarapa Sauvignon Blanc 2014 $28.99
Notes of ripe tropical mango and papaya fruit and hints of river stones are underpinned by a fresh line of limey citrus and lick of sweet oak in this textural barrel-fermented sauvignon. From United Cellars, matahiwi.co.nz
Johner Estate Wairarapa Riesling 2015 $22
A fresh citrussy riesling made in a drier style with some nice intensity to its notes of ripe apple and hints of nut wrapped around a mineral core. From johner-estate.com
Paddy Borthwick Wairarapa Chardonnay 2014 $27
An opulently textured chardonnay with complexity to its palate of ripe nectarine, zesty grapefruit, smoke and toasty oak. From El Borracho, Fine Wine Delivery Company.
Paper Road Wairarapa Pinot Noir 2013 $20
Silky and savoury with plum and raspberry fruit plus notes of sweet spice and game, Paper Road's pinot is a Wairarapa wine that offers amazing value for money. From paperroad.co.nz
Gladstone Vineyard Gladstone Pinot Noir 2013 $39
An elegant and fragrant pinot noir with plush, fresh black plum fruit infused with notes of exotic star anise spice, mineral and earth, supported by fine and supple tannins. From gladstonevineyard.co.nz
Share this:
More Food & Drink / Wine & Drink