Wine: Celebrating simplicity
Wines that emulate the Japanese notion of uncomplicated beauty go down very nicely — if you can find them, writes Jo Burzynska.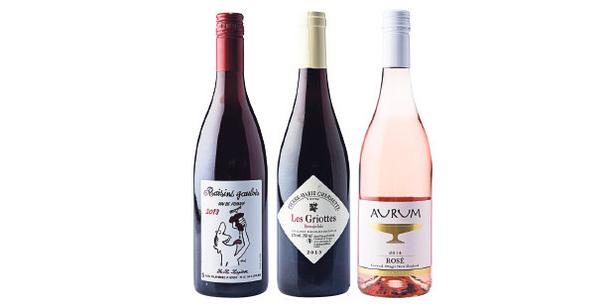 Thursday Nov. 20, 2014
"Simplicity is the ultimate sophistication." So said Leonardo da Vinci, and in wine it's certainly something that shouldn't be sneered at. Though I love bottles that blow my mind - which can also lay waste to my bank balance - there's also much to be said for pure quaffable enjoyment.
You may think wine writers sit about sipping Grand Cru Burgundy in our spare time. But even if our budgets could accommodate it (sadly rarely the case), I like to celebrate the simple.
Some days I'm up for getting my palate around the vinous equivalent of Finnegan's Wake. Other times a wine with effortless drinkability, more akin to a haiku, is imore preferable.
Simple doesn't have to mean boring. Just look at the aesthetic sensibilities of Japanese culture, which often rejects complexity and finds a pure form of beauty in simplicity.
If you're looking for a genuine example, this can rarely be found in the cut-price mass-produced products on the supermarket shelves.
Great uncomplicated wines are most often discovered in the lower tiers of a good small producer's portfolio.
Certain styles are more suited to the delivery of simple pleasures. Moscato, with its light, softly sweet grapey character, is one. Another is rosé, most made for easy refreshment.
Gamay is a grape variety that often excels in making soft, juicy, fruit-driven reds that provoke more joy in the heart than the head. Only Te Mata and Rippon produce home-grown gamays, but their success has inspired others to start planting.

Celebrating Beaujolais
Gamay's main base is in France's Burgundy region, where it's often been overshadowed by the wines of its more structured and cerebral red neighbour, pinot noir. Its heartland is Beaujolais, which in recent years has become the source of increasingly engaging examples.
Today is the third Thursday in November, Beaujolais Nouveau day - a marketing institution which once saw many in the region throw the first fruits of their latest vintage into the world to stimulate lolly scramble among those striving to be the first to buy these ultra-youthful wines. Sadly, numerous nouveaus pumped out by less quality conscious players meant the region was regularly judged by its less interesting examples. Many were downright ordinary.
However, a renaissance is now afoot. Jean-Christophe Poizat, of Newmaraket's Maison Vauron, visits the Beaujolais region twice a year and is impressed. "We are seeing that old and new producers have really taken huge steps to reverse the terrible machine that completely asphyxiated them," he notes. "Land prices going up, producers from up the "cote" [d'Or - Burgundy's pinot country] are investing in domaines, training the vines differently to lower the yields, getting rid of the rubbish banana-flavoured commercial yeasts and making more serious village wines."
"The wines we are landing today are a lot more serious and are looking a lot more like Burgundies from the North," he adds. "The terroir has always been there, but forgotten when some marketer-producers encouraged others to follow a different path. But now Beaujolais is one of the most exciting wine regions of France."
Okay, sometimes a little more complexity doesn't hurt. But, hopefully, this Beaujolais Nouveau day will inspire more people to sample the understated greatness of gamay and other simply delicious wines from around the globe.

SIMPLE PLEASURES
Lapierre Raisins Gaulois Vin de France 2013 $24
Fresh raspberries and florals combine in this joyously light, soft and fruity gamay made within the Beaujolais region. Find at Point Wines, Wine and More, Blanc, Village Winery and Maison Vauron.
Pierre-Marie Chermette Les Griottes Beaujolais 2013 $25
There's a bit more weight to this gamay, but it still slips down easily with its bright, juicy red berry fruit. Available at Point Wines, Wine and More, Blanc, Village Winery and Maison Vauron.
Aurum Central Otago Rosé 2014 $26
This delicious dry wine with its notes of pear and lemon is a rosé with a difference: it's made using the "white" variety pinot gris, which has spent some days on its skins, imbuing it with a delicate pink colour. From aurumwines.com
Share this:
More Food & Drink / Wine & Drink