Wine: Drops from Down Under
Australian wine is advancing once more, says Jo Burzynska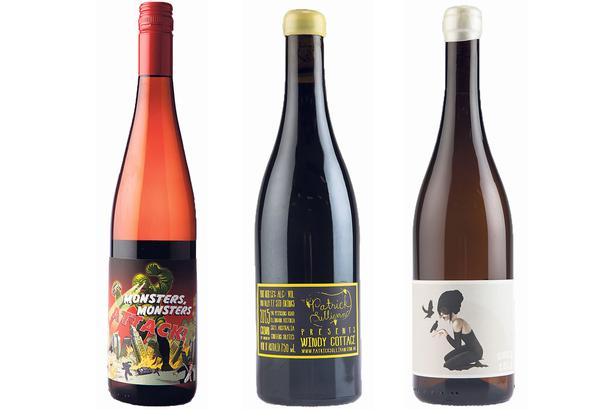 Saturday Sept. 3, 2016
When a crisis struck Australian wine last decade, the CEO of one major Aussie wine company blamed TV characters Kath and Kim's love of "cardonnay" for wrecking the image of the country's most important white variety. Though something of an overstatement, it was symptomatic of a cheapening of the image of Australian wine in general. Fast-forward to today, however, and those associations are being eroded by the excitement generated by a new wave of intriguing, sometimes edgy wines that the bogan duo would never consider imbibing.
For years it seemed Australian wine could do no wrong. The world's leading markets had a seemingly unquenchable thirst for the flavour-packed, reliable wines coming out of the country. Influential wine critic Robert Parker visited the country, bestowing high marks on porty shirazes and driving the popularity of this style.
Major plans were made to increase exports off the back of huge new plantings. Sales boomed and "critter labels" proliferated, following Yellow Tail's huge leap into the US, the kangaroo-bedecked brand becoming that massive market's number one red in 2003.
But then things turned sour. The country found itself with a grape surplus that was blamed for plummeting prices. Australian wines became stuck in what one analyst described as a "commoditisation doom loop" that saw fickle cut-price consumers prepared to pay less and less for them. Good wine was still being made, but the country had become connected with cheap anonymous plonk rather than interesting wines with provenance.
However, in the past few years new and positive stories have been emanating from Australia as it enters an era of recovery and reinvention. Interest is being generated through the efforts of a new young band of adventurous winemakers combined with an increased focus on promoting the individual character of the regions, sub-regions and single making wine that nowhere else in the world can replicate.
This has been aided by a move to more minimal intervention in winemaking, which reveals more of the character of place in a wine than the techniques that made it. Ultra-ripe and overly oaked styles of shiraz and chardonnay are going down and on the up are fresher, less manipulated examples, a move that's even evident in lowlier wines.
Another antidote to the overworked styles of yore has been the growth of the "natural wine" movement in Australia, which has been leading the charge in the Southern Hemisphere. Espousing an approach of minimal intervention in both winery and vineyard, this has gone hand in hand with the growing adoption of organic and biodynamic vinegrowing.
Recent years have also seen a proliferation in alternative varieties springing up in Australian vineyards. Some of these plantings may have been in response to a slump in the popularity of a staple such as Chardonnay and the country's intensifying drought conditions. However, the silver lining has been a more diverse and interesting array of grapes that often hail from similarly warm climates and are more suited to the country's conditions.
If anything is going to give Australia the makeover it needed, it's distinctive site-specific wines made with a lighter touch. It also helps that many of these are packaged with innovative labels that look great as well. But these aren't sporting animal branding and the stories behind them aren't marketing gloss. They're offering something that's real and strongly rooted, a combination with a better chance of weathering fads and fashions, that will hopefully prove longer lasting.
AUSSIE'S YOUNG GUNS
Some Young Punks "Monsters, Monsters Attack!" Clare Valley Riesling 2014 $23.99
The young punks behind this pulp fiction-clad label are three winemaking mates, two of whom possess wine PhDs, which indicates the serious foundation of this quaffable range of characterful wines. Their bright, intense riesling with its notes of melon and fragrant honeysuckle is a somewhat unconventional expression, possessing a sweetness not often seen in examples from Clare; counterpoised by the wine's zesty lime character it works wonderfully. From Scenic Cellars.
Unico Zelo Alluvium Adelaide Hills Fiano 2015 $45
Unico Zelo is the project of Brendan and Laura Carter. Both in their mid-20s, the pair started this label when they were 20 and 19 respectively. Their philosophy is one of minimal intervention in the vineyard and winery, as well as using varieties they consider suit their climate. For them fiano fits the bill as it doesn't require much water, holds its acidity in the heat, expresses terroir well, and is easy to pronounce. This one from their cooler Adelaide Hills vineyard combines intensity and freshness in its palate of crisp lemon fruit with notes of citrus pith, herb, mineral and hint of almond paste. From Point Wines, Fine Wine Delivery Company, Caro's.
Patrick Sullivan presents Windy Cottage Yarra Valley Pinot Noir 2015 $74
Patrick Sullivan is another young vigneron making vineyard-focused wines with a hands-off winemaking approach in the Yarra Valley. His Windy Cottage pinot is an ethereal wine; silken textured with pure cranberry and raspberry fruit, threaded with notes of rose petal, sweet herbs and spice, a savoury hint and fine tannins. From winediamonds.co.nz
Share this:
More Food & Drink / Wine & Drink