Wine: Follow the oak
Claire McCall visits Brancott Estate and discovers the voluptuous character of its fumé blanc wines.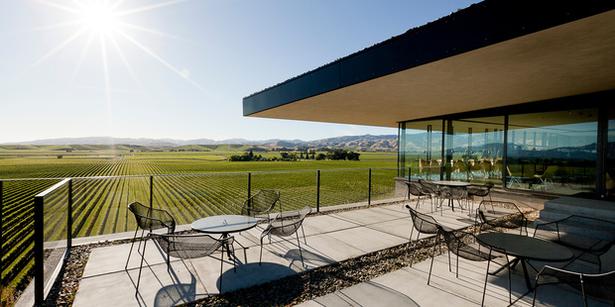 Thursday March 20, 2014
Wine growers are not generally known for loquaciousness. They are creatures who prefer to do their talking through the fruit of their labour - and Mike Insley, national viticulture manager at Brancott Estate, is no exception. What he does have to say is pithy and pertinent. Two of his much-quoted epithets include, "I'm just a simple farmer" and "Every bottle starts on the vine".
Give him time, though, and he may tell you the story of a rather fascinating holiday job he secured during his OE when he worked in the gardens that surround Windsor Castle.
Here, he spent his days "shovelling manure" and tending rhododendrons. Of an evening, he returned to his abode - a house on the edge of the polo field. Along with his fellow gardeners, he'd keep a keen eye out for "Betty" as she walked her corgis or rode her favourite horse in the grounds.
Sadly, when Queen Elizabeth II visited Brancott Estate in 1990, she failed to recognise Insley as one of her former staffers. She did, however, plant a vine, which he no doubt tends with great affection.
Like Insley, most of the personnel at the Estate are long-term employees. Chief winemaker Patrick Materman started off as a cellarhand the same year Her Majesty came a calling.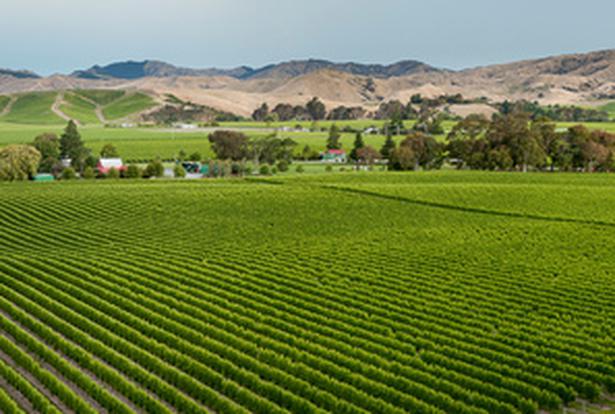 Royal visitations aside, what keeps Insley and Materman here is the prospect of a fresh challenge. Even though the very first sauvignon blanc vines were planted on this property in 1975, and the accolades for the company's pioneering product just keep coming, with 330ha of grapes to coax to their best, there's always another avenue to explore.
The latest development is a new expression of the classic varietal the area has become famous for. Brancott Estate Special Reserve Marlborough Fumé Blanc is, in layman's terms, a sauvignon blanc that has been barrelled in French oak during fermentation to give it a smoky flavour.
But, as Materman points out, "it's not a slug of oak that they used to do 20 years ago". Rather, their approach is more in harmony with those famously light stone-fruit flavours.
This technique gives the wine a little more roundness and texture - a version of sauvignon that even chardonnay lovers may enjoy.
The perfect place to imbibe fume blanc must surely be in the restaurant at Brancott Estate Heritage Centre, a long, low structure that is slivered so deftly on to its hillside spot just outside Blenheim that it almost disappears. Local quarried rock on the roof reflects heat and helps the vanishing act.
Designed by Fearon Hay Architects, the building's material palette of concrete and glass, and its design with cantilevered roof planes, frames the landscape.
It's a prime perch from which to take in the best of the man-made, set against the natural beauty of the area: straight-as-a-die rows of vines, a backdrop of hills and, on a clear day, the outline of the North Island.
It pays to book ahead for lunch when such a vista is on the menu. Head chef Fran Nolan has devised a goat's cheese bruschetta (see below) as a partner to the food-friendly fumé blanc. It's a punchy morsel that will amplify the distinctive characteristics of the mouth-filling drop.
Insley, who can claim first-step fame in the process that created the wine, thinks the pairing is inspired. When he retires, he says, he hopes to step into cheese-making and keep his own herd of goats. That would be a fitting end to his career. A simple farmer he may be, but one with delicious plans.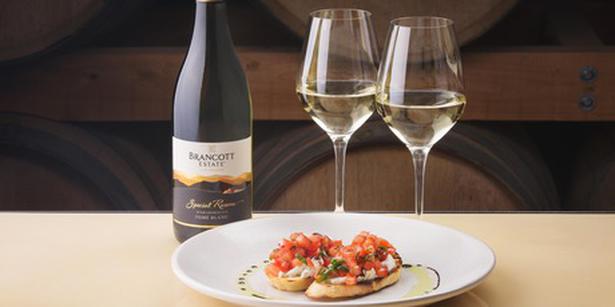 Goat's cheese bruschetta with tomato, red onion, basil and balsamic dressing
• 4 tomatoes - diced
• ½ red onion
• 1 handful basil leaves
• 2 garlic cloves - crushed
• 20ml balsamic vinegar
• 1 tsp dijon mustard
• 50ml extra virgin olive oil
• 1 tsp flaky salt
• 1 ciabatta loaf - sliced lengthways
• 200g goat's cheese
1. Place diced tomato in a sieve and drain excess liquid.
2. Chop red onion and most of the basil and mix with garlic and drained tomatoes.
3. To make the dressing, whisk balsamic vinegar and mustard, slowly adding olive oil. Add some chopped basil and salt.
4. Mix through tomato mix. Check for seasoning.
5. Slice ciabatta loaf lengthways and drizzle with olive oil then lightly grill.
6. Spread goat's cheese on ciabatta then top with tomato mix. Enjoy!
Share this:
More Food & Drink / Wine & Drink