SPONSORED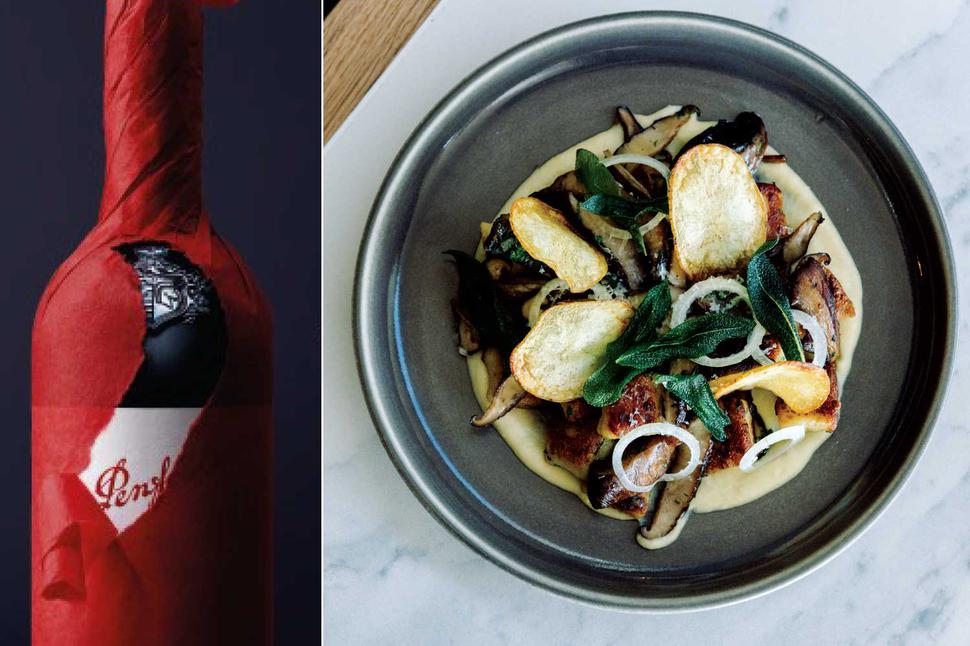 Q&A With Penfolds' Wine Expert George Samios
Penfolds' wine ambassador George Samios shares expert tips for pairing wine with food, ahead of an exclusive degustation dinner at Seafearers this month
Wednesday Oct. 10, 2018
George, where does your love of wine come from?
For me it's pretty simple. Growing up with Greek parents, wine was always on the dinner table. Every February as a young boy, I would travel two hours with my father to vineyards near our house in Canberra, Australia to collect shiraz grapes that my father made into wine. At the time I loved the smell of the fermenting grapes and also how dirty you would get when crushing the wine. I didn't really love the taste of wine until I turned about 25 and from there I fell in love with it.
How did this Penfolds/Seafearers degustation dinner with matching wines come about?
With our shared passion for great wine and great food the Seafearers team are the perfect partner. We are really excited to be working with executive chefs Josh Emett and Cobus Klopper to create this event and give diners a chance to experience some really special food and wine pairings.      
Why is an event like this a good opportunity to introduce people to your wines?
Wine can be so confusing. There are so many wines to pick from and working out what wine to buy for so many people is a daunting experience. What all of us have in common is that we know when we like a wine - but can't always explain why we like it. Events like this mean we can chat [in a non-technical way] about the wine, its story and how it is made.
How did you go about choosing which Penfolds wines to highlight for this event? Did you get a preview of the menu well in advance?
Is it wrong to say they are my favorite wines? Apart from that, they represent some of the absolute stars from this year's Penfolds Collection release and are also great examples of the different varietals/regions that Penfolds features. They are also great wines to enjoy with food.
What will you be doing on the night of the event?
Visiting each of the groups to chat to them about Penfolds and the specific wines. I'll be referencing the food and wine matches too.
Do some wines lend themselves to food pairing better than others?
All the wines lend themselves to be enjoyed with food. All of them will develop further in the glass the longer they are open and of course will reward careful cellaring. One of my favorite wines - the Penfolds Bin 311 chardonnay is one I particularly like with food.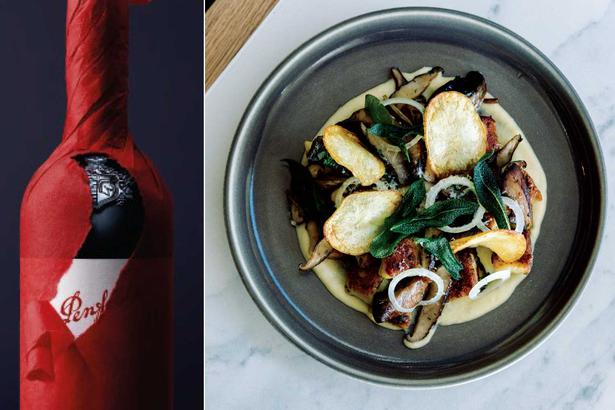 What are some great wines to cellar at the moment, and what are some to buy for drinking now?
I always get asked this question! And my answer is always the same. If you like a wine now then enjoy it now but also put some away for later. Wine changes, going from primary fruit-driven youthfulness to displays of secondary character. At our event I am sure people will love the latest vintage of Penfolds Bin 389 Cabernet Shiraz, but rest assured in 20 years' time it will also look amazing. In a different way.
What are your top picks from the Penfolds range and why?
My go-to wines every year – in no particular order, are: Penfolds Bin 311 Chardonnay [I just love this wine], Penfolds Bin 389 Cabernet Shiraz [Baby Grange… a winner every year] and of course Penfolds Grange! Each of them is a world class example of their variety. They attract incredible reviews and scores from wine critics around the world and are in many wine cellars.
What are some underrated varieties of wines that Viva readers should discover?
The Penfolds Collection of wines is anchored in the traditional varieties- but we do make an under the Cellar Reserve range of wines, which is a collection of wines using varieties like Sangiovese and Durif. What I do think is massively underrated is riesling and chardonnay. Everyone still thinks Australian riesling is super sweet (which it isn't) and that chardonnay is over-oaked and clumsy (which it isn't). Both are great with food but also when they're cellared they're incredible.
How would you describe Penfolds' ethos when it comes to wine-making?
After 174 years of winemaking you would think Penfolds has mastered their trade! And they have. Amazing vineyards, talented and passionate winemakers. From land to hand. Handcrafted wines at their best.
Event info:
Ostro welcomes Penfolds' ambassador George Samios for an evening of great food and delicious wine pairings, featuring some of Penfolds' most coveted wines.  
The takeover of Britomart's Seafarers building is an evening to celebrate the Penfolds range, with Ostro, The Matisse Room and Level 6 all hosting dinners and George sharing his expertise on the wine pairings across the spaces. 
For one night only, Penfolds and Seafarers will serve bespoke menus by executive chefs Josh Emett and Cobus Klopper, with Penfolds wine pairings all set in beautifully red-themed spaces overlooking the harbour. 
A Taste of Penfolds, October 26, 6.30pm, Seafearers building, 52 Tyler St, central city, $150pp. Visit Iticket.co.nz for tickets.
Share this:
More Food & Drink / Wine & Drink