Wine: Glenn Goodall, the man from Margaret River
A lifetime passion has seen a Northland expat winning a prestigious award in Australia, writes Jo Burzynska.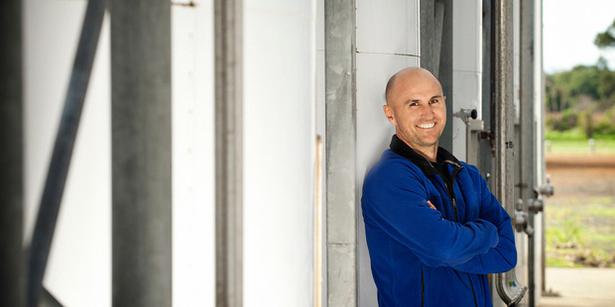 Friday Feb. 6, 2015
Glenn Goodall went to catch a wave in Australia and ended up catching the wine bug. That started a ride on which the Whangarei-born boy has risen to become one of Australia's most respected winemakers. He was back in New Zealand recently to show us his wines and answer our questions.

How did you get into winemaking?
I didn't have much exposure to wine when I was growing up. I went over to Australia for a surfing holiday after leaving high school and ended up working, planting grapevines on a vineyard on the New South Wales mid-north coast, which led to vintage work in its winery.
I loved working there: the beautiful smells of the ferments, the barrels, the exposure to wine and the great camaraderie experienced during vintage pretty much convinced me that this was an industry I wanted to be a part of. Six months later I did another vintage in Bordeaux and was hooked. Now - about 25 vintages later - I've found my niche in Margaret River as the senior winemaker at Xanadu Wines.

Why did you end up in Margaret River?
I grew up in Whangarei and spent a lot of time hanging out on the coast in Northland, so the lifestyle of Margaret River was appealing. My wife, Ely grew up in the Margaret River area. She's also a winemaker and we decided to move back to her home town; Margaret River has a wine industry large enough to sustain both our winemaking careers.
The region offers a near perfect grape-growing environment, has a spectacular coastline with great surf, and Margs is an awesome little country town with a great community environment to raise a family. It has a diverse population, as many of the travellers who pass through love the lifestyle and just tend to stay. Funnily enough, a few guys I went to school with at Whangarei Boys' High have also moved to Margaret River.

Are there differences between making wine in Australia and New Zealand?
I drink Coopers' sparkling ale instead of Steinlager at vintage. The wine industry appears to be a fairly similar maturity in both countries these days and, either way, every winemaker still has to work hard and not get complacent regardless of where they are.
Most wine regions of Australia are obviously warmer than New Zealand, so there's a different perspective to both the viticulture and winemaking. Plus the sheer size of the country's a clear difference. A lot of miles are travelled looking at vineyards during vintage, particularly for those winemakers who source fruit from multiple regions.

What do you love about your job?
Winemaking is a team effort. I enjoy being part of, and leading, a team of enthusiastic people in both the vineyard and the winery, who all have a common goal throughout the year and share a great camaraderie, especially during harvest.
Making wine certainly gives me great satisfaction; being able to create something that can be enjoyed by others, which has a genuine sense of place; being able to combine the variables of variety, site and vintage, and to guide wines through to produce a product which is, hopefully, more than just a "nice drink" and something a little bit more thought-provoking.

What are your career highlights?
Being awarded Winemaker of the Year in The West Australian Wine Guide 2015was a huge honour, as well as previously being a finalist for the Gourmet TravellerAustralian Winemaker of the Year awards.
Xanadu has had an unbelievable run of wine show success over the past few years, but having James Halliday recognise our 2011 Stevens Road Cabernet Sauvignon as his wine of the year (with 99 points) at the 2015 Australian Wine Companion awards was a real highlight for me.

What's your experience of Kiwi wine?
I did a vintage at Esk Valley way back in 1996 while I was finishing my degree, and I love drinking interesting Kiwi wines whenever the opportunity presents itself.
The New Zealand wine industry has done itself proud to have gained so much exposure on the world stage, a great achievement for a relatively small industry. The success of Kiwi sauvignon blanc in Australia over the past decade or so has been spectacular.
It'll be interesting to see what happens over the next decade; whether or not savvy maintains its position, or if the renaissance of modern Australian chardonnays - which are much more elegant and refined these days - or the popularity of other emerging varieties challenges sauvignon blanc.

How was your recent visit to New Zealand?
It's great to see the vibrancy of the food and wine scene in New Zealand and lovely to show what Margaret River does best to New Zealand trade and media, and to get some tremendous feedback about our chardonnays and cabernets in particular.
I also managed to briefly catch up with my best mate in Tauranga, then race back up to Northland, where my brother still lives. We had an awesome meal out at Schnapper Rock with a few of the old crew ... some things never change.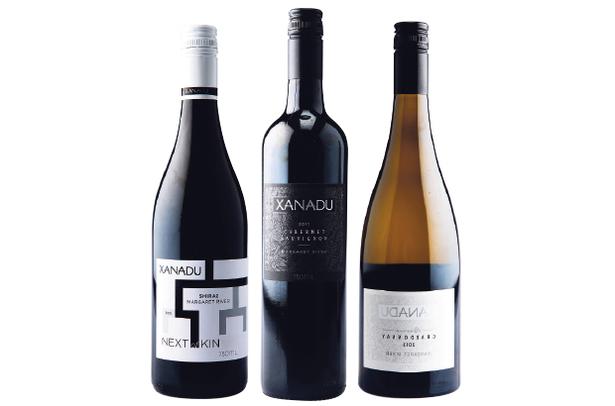 Xanadu Next of Kin Margaret River Shiraz 2010 $25
Margaret River tends to make fresher, more fragrant versions of shiraz than some of Australia's classic warmer shiraz regions. This is certainly true of this juicy example from Xanadu with its bright, plum fruit-laced exotic star anise spice. From Accent On Wine, Cambridge Wine Company, Hamilton Wine Company, Fine Wine Delivery Company, Village Winery.
Xanadu Margaret River Cabernet Sauvignon 2011 $32
Cabernet is one of the region's strong suits and this is a lovely example with pure, supple fresh blackcurrant fruit, joined by notes of licorice and bitter chocolate. From Cambridge Wine Company, Fine Wine Delivery Company, Village Winery.
Xanadu Reserve Margaret River Chardonnay 2012 $81
Arguably the jewel in Xanadu's crown, its flagship chardonnay is a beautifully balanced, complex wine, with elegant white peach and nectarine fruit, fresh citrus, a nutty praline undercurrent and flinty mineral edge. From Cambridge Wine Company, Village Winery.
Share this:
More Food & Drink / Wine & Drink